Tata Memorial Hospital Mumbai – An Insight Guide
Tata Memorial Hospital Mumbai – An Insight Guide
It was the month of July, 2017, my mom was detected with a malignant tumor in her breast. We inquired from some friends and relatives and they suggested us to visit Tata Memorial Hospital in Mumbai.
Although Mumbai was not new to me, I did find difficulties gathering information about TMH, finding places to stay, booking train tickets, looking for hygienic places to eat, transportation of medicines, etc.
In this blog, I will including all the information I gathered during that time and my experiences during the surgery and chemotherapy which can help someone who is visiting Tata Memorial Hospital for the first time.
Read this guide in Hindi here – इस गाइड को हिंदी में पढ़ें
About Tata Memorial Hospital
Tata Memorial Hospital is one of the leading and largest Cancer Care Hospital in Asia. The Hospital was initially founded by Sir Dorabji Tata Trust in 1941 and was taken over by Government of India after 1962.
TMH is now run by the Department of Atomic Energy, Government of India.
India has an estimated population of approximately 22.5 lakh people living with cancer. Every year, over 11,57,294 new cancer patients are registered and 7,84,821 deaths reported due to the disease.
Of these, only a small percentage of people are treated properly. This may be due to the fact that they lack awareness or can't afford the high treatment cost of Cancer (the average cost of treatment for breast cancer through a private practitioner would be Rs 5-6 lakh)
There are hundreds of Institutes like TMH and organizations in India that offer help to cancer patients. In 2013 alone, 60,000 new patients visited TMH, and 70% of the cancer patients requiring primary care were treated almost free of any charges.
Tata Memorial Hospital is located at Dr. Ernest Borges Rd, Parel East, Parel, Mumbai. It is one the main hospital in the umbrella of Tata Memorial Centre. The other centers include
How to reach Tata Memorial Hospital
From Domestic/International Airport: 12-14 Kms. Prepaid Taxi Rs. 400 INR
From CST Railway Station: It is 6 – 8 Kms. Metered Taxi Fare 50 – 200 INR
                                              Local BEST Bus Service : Direct buses : Route # 9, 14. 61 . Tata Hospital Bus Stop
                                              Local Trains : From CST platform # 3 or 4 slow train of Main line – Parel Station
Mumbai Central Railway Stn : 6 Kms. Metered Taxi : 150-180 INR
                                              Local BEST Bus Service : Direct bus Route # . 61. 64 and 67. Tata Hospital Bus Stop
                                              Local Trains : From Mumbai Central platform # 1 slow train – Elphinstone Station
Dadar Railway Stn: : From Dadar East – 2 Kms. Metered Taxi : Rs. 30/- max.
                                              Local BEST Bus Service : Dadar TT Bus Stop : Direct bus Route # 40 Ltd , 64, 65, 67,
                                              Shared Taxis are available from Dadar Station East near Shree Krishna Refreshment
If you are new to Mumbai, you can download the app 'M Indicator'. It has all the routes of local bus, train and can be handy. Click on the image to download the app
If you plan to take the local train. You can avoid standing in queue by getting the local train ticket on 'UTS app'. You can show the ticket on mobile. Make sure you are within 5 km from the source station and 30 metres away from the station.

You can also get an ATVM card from a railway counter, recharge it and use the machine to get your tickets every time you take a local train. This way you will save time.
Once you are around the Tata Memorial Campus. You will see that there are two main building
Golden Jubilee Building – General Patient
Homi Bhaba Block – Private Patient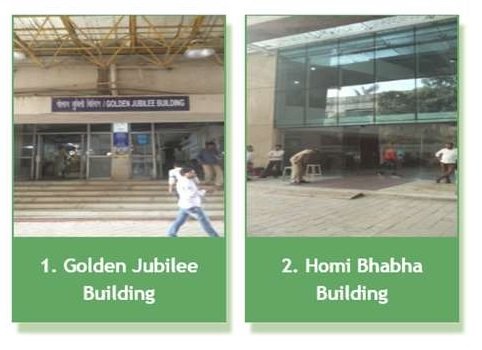 Pic Source: TMH Disha
Approximate Charges
There is 5 times the difference between charges for the General and Private category.
Please see below link for charges difference
We opted for private as in general its too rush and it takes time. Estimated expenses
Doctor Fees – Around 600 INR
Blood Test, Sonography, Biopsy etc. 5000 INR
Operation and chemotherapy medicine – 75000 INR
Raditation if required – Depends 
Daily expenses in Mumbai – 1000 Hotel, 500 Food, 100 Transport
Once you get a id card from TMC, one person can travel in handicap compartment in local train along with the patient
Approximate Timeline For Checkup
Day 1 – Registration, Junior doctor examination, Senior doctor check-up, blood test, ultrasonography
 
Day 2 – The doctor checks the report and then suggests if a biopsy is required or not. If a biopsy is required then the sample will be taken and you will be asked to come after 5-7 days once the biopsy reports are generated
 
Day 8 – The Doctor sees the biopsy reports and then discuss with other doctors and decides if surgery is required or not. If surgery is required then you will get the dates around 1 month later.
 
Day 37 – The patient is admitted one day before the surgery date
 
Day 38 – Surgery takes place. The patient is advised to stay for 1-2 days in the hospital
 
Day 40 – Patient is discharged and then asked to come for a check-up in 5-7 days
 
Day 50 – If chemotherapy is required then you will be asked to take the chemotherapy at TMC. Usually, people take the first chemotherapy at the hospital and then stay for a week. There may be some initial side effects like vomiting, diarrhea, etc. Once everything is okay, you can buy the subsidized chemotherapy medicine (around 2-10 times cheaper) and then taken it home (icebox may be required for the long journey). You can consult an oncologist or expert doctor to give chemotherapy medicine. They may charge doctor fees + 500 INR or more every session of chemotherapy.
After the chemotherapy session, you will be asked to come to the hospital for a check-up. You will then be advised about if radiation is required or not. You can check radiation at TMC or anyplace close to your hometown.
After radiation is completed, you will be asked to visit TMC every 6 months for the first 5 years and then once a year.
Places to stay around Tata Memorial Hospital Mumbai
It's better to stay within a radius of 5 km so you can reach the Hospital easily. This map shows you the proximity of nearby hotels around Tata Memorial Hospital
All the hotels I had mentioned here are the closest to the hospital and are budget-friendly. The prices do vary from time to time. On average you can book these hotels around 700 to 1000 INR, except Mint Magna which is around 2000 INR.
If you need any help in booking hotels or any general query regarding treatment. You can reach out to me with details. I can try to find a cheaper price using some tips and tricks. You can pay the price at hotel. This is my email (saveandtravel18@gmail.com).
Please note that I am not a travel or hotel agent. I am a researcher and currently in Japan. I am doing this just to help people going through this bad phase.
City Guest House
OYO 22055 Dadar Residency
Mint Magna Suites Lower Parel
Sharda Residency
OYO 12257 Hotel Sai Suites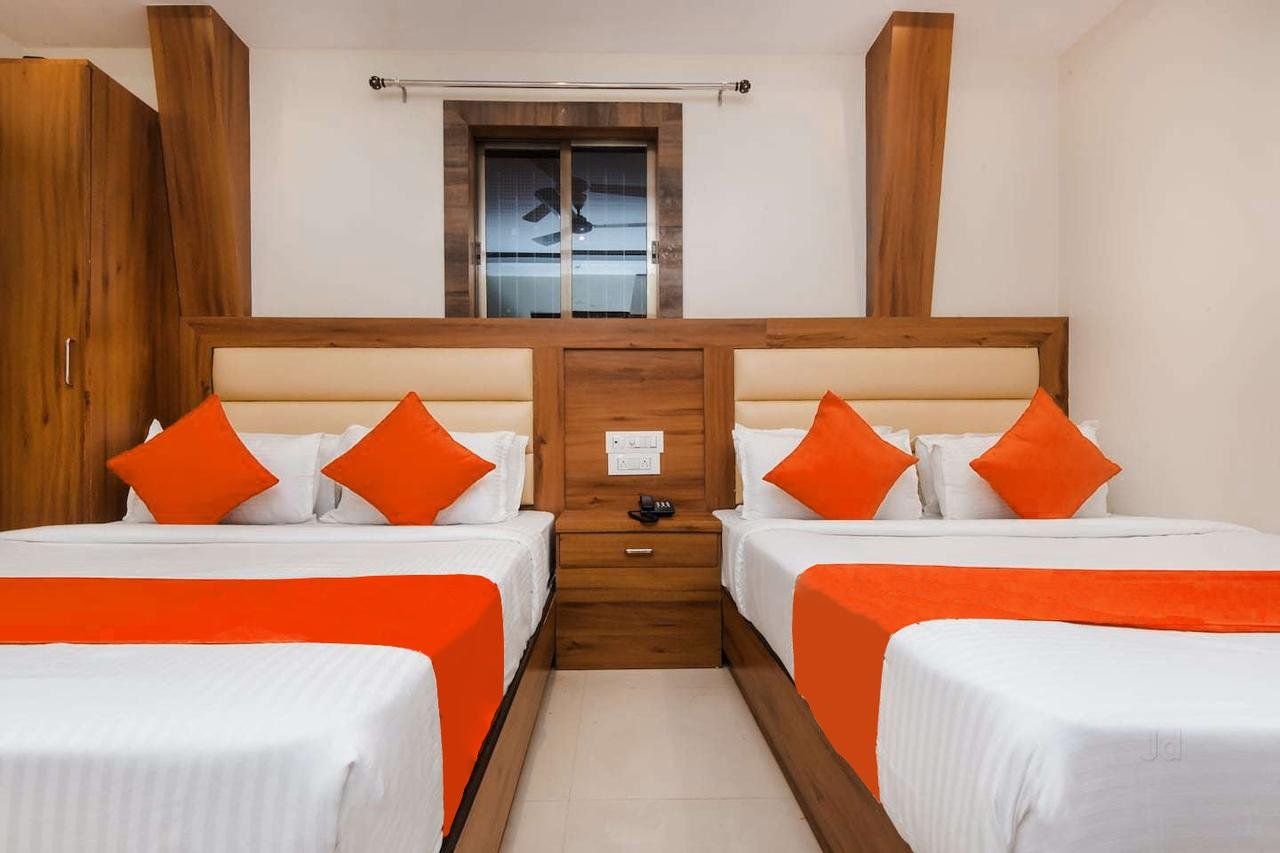 How to Register (General & Private Patient)
Registration Timings: Monday to Friday from 0800 – 1400 hours
You must be wondering what are General or Private Category.
In General Category, you will have to pay the lowest charges possible for the treatment that include room charges, doctor fees, tests, medicines etc.
There are lots of patients and the reports may take longer time and the waiting time is more. If you opt for General Category then you will have to pay charges under the "C" code.
If you can't afford "C" charges then you will have to show income proof and based on that you can give "NC" code.
In Private Category, you will see less crowd and you will get medical tests and reports done earlier. There is also a short waiting time for the operation.
If you opt for Private Category, you will be given "B" code in general. Other codes such as A, D & F are for foreign national and other categories.
In the private category, you will have to pay 5-10 times more than General Category but the treatment will be quicker.
Here is a snapshot of some of the comparison between General & Private Category. Click here to see the full list.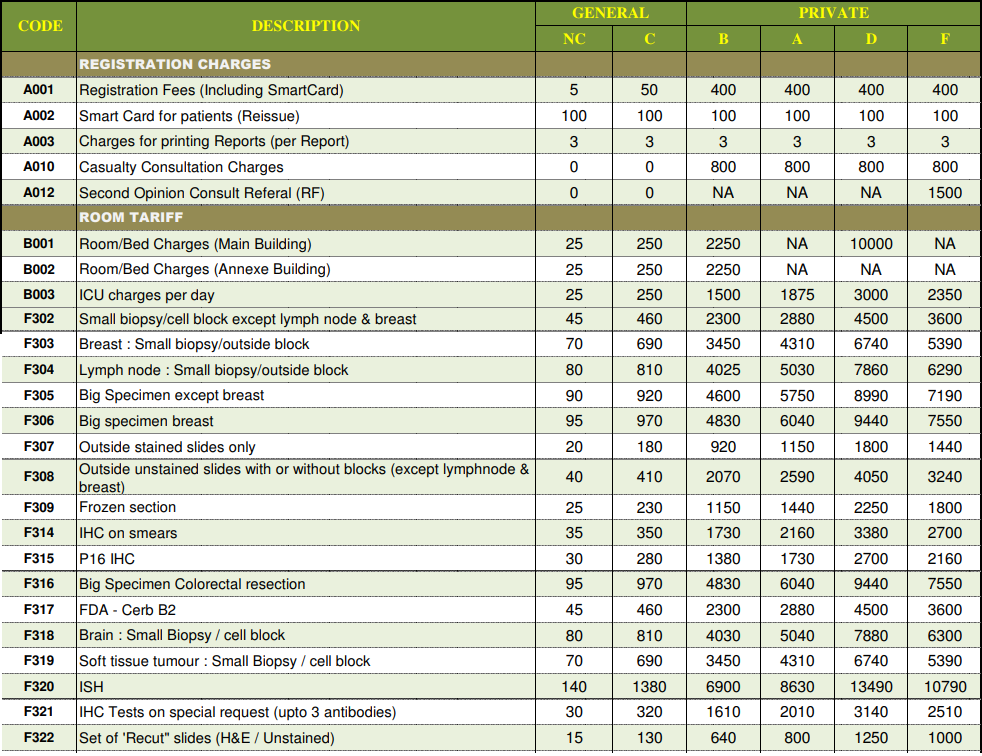 If you have a place in Mumbai and have people who can be around with the patient running for things then you can opt for General Category or else opt for Private Category.
Even if you choose Private Category, you will get a discounted price for medicine and other costs.
Registration is mandatory for all patients who wish to be evaluated and treated at TMH. Online registration
can be done on our TMH website (Click to register). 
You can also do registration at the Hospital. If you choose to be a general category patient (Category C and NC), you need to register at the Central Registration Office (CRO) located on the Ground Floor of the Golden Jubilee Building (Counter No. 55-57)
If you choose to be a private category patient (Category B, A, D, F), you will need to register at the Central registration office (CRO) located on the 1st Floor of Homi Bhabha Block (Counter No. 125-127)
Registration Process for Foreign Nationals
Patients should send their investigations and treatment reports to the IPA's office (Mr.S.H. Jafri, International Patient Advisor (IPA) internationalpatients@tmc.gov.in) , which will then consult with the specific consultant and on the recommendation of clinician you will receive the medical visa letter for the patient as well as for the attendant.
It is expected that you will travel with an attendant and that you will have the required funding to cover the costs of stay and treatment. Payments must be made in Indian Currency only.
Following amounts have to be deposited at the time of registration and admission for bed.
Details Amount in Indian Rupees
At time of registration Deposit (Refundable): 50,000 INR
At time of admission in hospital bed: 2,00,000 INR
First Appointment Process
Go through the OPDs opening time (see below) and days and book your tickets to Mumbai accordingly.
If you are coming directly from the Airport or Railway station then try to find a place for your luggage or have a person who can watch the luggage outside the hospital.
For security reason, you will not be allowed to carry your luggage inside the hospital.
Try to reach the Hospital before 8 am. Get all your documents such as Aadhar card, PAN card, previous doctors reports, Ultrasonography, X-Ray films, biopsy tissue (if you have). Carrying X-Ray CDs will not be helpful, you will have to bring the film as they do not have a facility and time to play with the X-Ray CD.
Go to the registration Kiosk and give all documents. They will also take photo and then issue a photo-id smart card and the PIN is usually the patient's birth year.
You will be asked to pay an initial deposit (Private Rs.10,000/= and General Rs.1,000/=) to cover the costs of evaluation. The payment can be made either by cash / demand draft / credit – debit card / bank transfer.
Once you get your smart card, go to the respective ward (Breast Cancer, Oral Cancer etc.) and keep your file in their appointment desk. You can use this to navigate.
OPD Locations & Schedules
| | | | |
| --- | --- | --- | --- |
| OPDs | Golden Jubilee Building | Homi Bhabha Building | Main Building |
| Adult Hematolymphoid | GJB-128, Open all days except Saturday from 0915 hours – 1730 hours. |   | MB-G-88, Open on Monday and Thursday from 0915 hours – 1730 hours. |
| Bone and Soft Tissue | GJB-G-65 Tues / Thurs 0915 – 1730 |   | MB-G-93 Tues / Thurs 0915 – 1730 |
| Breast | GJB-112    Mon / Wed – Fri 0915 – 1730   Tuesday 0915 – 1300 | HBB-112 Mon / Wed 0915 – 1730 |   |
| Gastrointestinal | GJB-100 Mon – Fri 0915 – 1730 | HBB-314 Mon – Fri 0915 – 1730 |   |
| Gynecology | GJB-G-57 Mon / Wed 0915 – 1730 | HBB-G-61  All days (Except Saturday)  0915 – 1730 |   |
| Head and Neck | GJB-106 Mon – Fri  0915 – 1730 & Saturday 0915 – 1300 | Private (HBB 2nd Floor) |   |
| Thoracic | GJB-G-65 Mon / Wed 0915 – 1730 | HBB-310 Mon / Wed 0915 – 1730 |   |
| Urology | GJB-G-57 Tues / Thurs 0915 – 1730 | HBB-214 Tues / Thurs 0915 – 1730 |   |
| Neuro-Oncology |   | HBB-G-58 Tues / Thurs 0915 – 1730 Private: All days (Except Saturday) 0915 – 1730 |   |
| Pediatrics Solid Tumors |   |   | MB-G-88 All days (Except Saturday) 0915 – 1730 |
| Pediatrics Hematolymphoid |   |   | MB-G-88 All days (Except Saturday) 0915 – 1730 |
They will call out the patient name and ask to pay the doctor appointment fees. You can pay by placing the smart card and putting your pin. They may also ask for a blood test, fresh Ultrasonography etc.
Now you will realize how big India is and how severe is Cancer in India. Most of the wards are full of patients.
There are hue and cry and people fighting for a place to sit. Usually, patients can get a place to sit, but it will be hard for accompanying persons to get a seat.
Sometimes there are 6-8 hours of waiting time to see the doctor. That means even if you place your file at 8 am, your name may not be called till 1-2 pm.
Try to bring two accompanying people for the first visit, one can stay with the patient and another can run here and there.
For Breast Cancer patient, they usually go for a Blood test followed by Ultrasonography.
Ultrasonography results are available on the same day and based on the report you may be asked for biopsy tests. Biopsy results are available in 3-7 days.
You will be notified once the reports are ready on the mobile number you have given during registration process. 
You can also use Tata Memorial Hospital e medical record page to log in and view the medical report.
You can also use this to check the balance on the smart card or recharge it online using debit/credit card. Click on Patient and then use "case no. e.g. CP/11444" and 4 digit pin, "patient's birth year").
You can also create a password and then use the password instead of pin. You will get an OTP on the registered mobile number to create a password.
Click here for
Tata Memorial Hospital App
TATA Memorial Hospital has launched the TMH Disha Navigation App for patients.
The application enables patients and other visitors a comfortable and easy navigation system inside the premises of TATA Memorial Hospital, Parel.
The application works completely OFFLINE and DOES NOT REQUIRE GPS signal or WiFi Connection.
Organization that help Cancer patients by providing shelter and financial help
If the treatment is taking longer than a week and you can't afford a hotel then seek out help from these organization. You can rent a place on a monthly/daily basis at an affordable price or sometimes for free. There may also be a waiting period so inquire with them in advance.
Mafatlal Mohanlal Dharmashala
Address : Fort, Mumbai (Gadge Maharaj) Near St. George Hospital & Arogyabhavan, Mumbai, Maharashtra- India Phone: 022/22614050/9869540015   
Sri Gurusingh Sabha Gurdwara
Address : Ramtekdi, Opp. Building No. -28, Chembur Colony, Mumbai, Maharashtra- 400074, India Phone : 9322519227   
Mangalam Charitable Foundation (Sant Gadge Maharaj Dharmashala)
Address : Sector-27, Plot No – 12 & 13, , Ranjanpada, Kharghar, Near Tata Memorial Hospital (ACTREC Kharghar), Phone : 8451868491
Procedure & Facility : For vacant position contact between 8:00 am to 5:00 pm. The accommodation is free for Cancer Patients. Center is approachable from Kharghar Railway Station. Bus Route – 53 to last stop Ranjanpada.
Website : http://www.mangalamfoundation.org/   
Bharat Seva Sadan
Address : 18A, Dada Saheb Falke Road, Near Ranjit Studio, Dadar East, Mumbai, Maharashtra- 400014, India Phone : 022- 24110561
Bharat Sevasharam Sangha
Address : Plot No. 263, S.W. Pranavandaji Marg, Sector – 31A, Vashi Gaon, Navi Mumbai, Maharashtra- 400703, India Phone : 022-27811327 Email : hofcap@hotmail.com 
Deepsikha Arogya Bhawans (For Booking dial 022 27665408)
Deepsikha's Aradhana , RH -1, M-52, Sector – 7 , Vashi, Navi Mumbai -400 703. Capacity 15 Person
Deepsikha's Delsey Arogya Bhawan, Plot no 180, F Lane, Sector – 8, Vashi, Navi Mumbai -400703. Capacity 15 persons.
Deepsikha's Sadbhav Arogya Bhawan, Plot No. 202, Sector -28, Vashi, Navi Mumbai – 400 703. Capacity – 90 persons
Deepsikha's Ratanlal Didwania  Arogya Bhawan, Plot No. 65/66, Sector -19 C, Kopar Khairne, Navi Mumbai. 400 708. Capacity 60 persons.
Garib Nawaz Musafir khana
Address : Parel Bhoiwada Masjid, Compound No .35, Nr. Ambekar Nagar, Eknath Ghadi Marg, G.D. Ambekar Road, Parel, Bhoiwada, Mumbai, Maharashtra- 400012, India Phone : 022- 24164593, 9619615612   
Gurudawara
Address : Opp. Chitra Cinema, Dr. Ambedkar Road, Dadar East, Mumbai, Maharashtra- 400014, India Phone : 022- 24702495   
Jagannath Cancer Aid Foundation
Address : Room No 103, Omdeep Building no. 766, Near Sai Baba Mandir, Sector 19C, Kopar Khairane, Navi Mumbai, Maharashtra- 400709, India Phone : 9323597244   
Umeed Foundation
Address : Vashi Station Road, Vashi Fantasia Business Park, Opposite Vashi Station, Vashi, Mumbai – 400703, Phone No. 022-27810600, 9594274328/0 Phone : 9321161790 Email : info@ummeedfoundation.in 
Shree Gadge Maharaj Dharamshala
Address : Dada Saheb Falke Road, Opp Ranjit Studio,Near BJP Office, Dadar East, Mumbai, Maharashtra- 400014, India Phone : 022- 24111496   
Nana Palkar Smruti Samiti
Address : 158, Rugna Seva Sadan Marg, Near Narepark, Parel, Mumbai, Maharashtra- 400012, India Phone : 022-24172167, 24164690 Email : npss_rss@vsnl.net
---
Keywords : tata memorial hospital mumbai online patient reports, tata memorial hospital mumbai patient information, tata memorial hospital mumbai charges, tata memorial hospital mumbai charges 2019, tata memorial hospital online report login, mumbai tata memorial hospital mumbai address, tata memorial hospital online report check, how to reach tata memorial hospital mumbai, oyo rooms 290 parel near tata memorial hospital mumbai maharashtra, oyo hotel near tata memorial hospital, accommodation for cancer patients near tata memorial, hotel near tata memorial parel mumbai, airport to tata memorial hospital distance, hotels in parel mumbai, dharamshala in parel mumbai, free accommodation for cancer patients in mumbai