IELTS Writing Task 1 and 2: Books in PDF
These are some books for IELTS task 1 and 2. You can download them following the link. IELTS writing task 2
IELTS Writing Task 1 & Task 2
Author(s): Simon Braveman
IELTS Writing Task 2 Samples
Author(s): Rachel Mitchell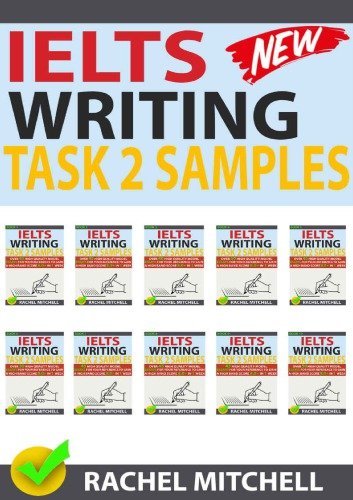 IELTS Writing Task 2
The Writing Task 2 of the IELTS test requires you to write at least 250 words. You will be presented with a topic and will be tested on your ability to respond by giving and justifying an opinion, discussing the topic, summarizing details, outlining problems, identifying possible solutions and supporting what you write with reasons, arguments and relevant examples from your own knowledge or experience.
This is how they grade your essay. You receive points for Task Response, Coherence and Cohesion, Lexical Resource, Grammatical Range and Accuracy.
IELTS Made Easy Step-by-step Guide to Writing A Task 1
The book is designed to be a self-study guide. However, it can also be used as a guide to teaching IELTS if you are an IELTS instructor. The book is suitable for those who are beginners but also those who are more advanced and need a higher band score such as a 7 or 8. How to use the book: It is recommended that you work through the book unit by unit as each unit builds up different skills and they are then built further in the next unit. You can, though, look at specific units if you need particular help in one area.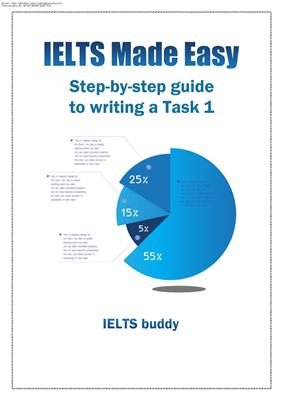 IELTS Writing Compact – Graph Review – Academic Task 1
This book is the result of over 10 years of teaching IELTS writing skills in Rah Pouyandegan Language School as well as a couple of other institutes in Mashhad. I must confess that some excerpts are chosen from different other books. I was not very resourceful when it came to finding pictorials. As a result I used parts of their printed material. My purpose here was to create a to-the-point and complete account of how task 1 and task 2 of IELTS writing modules should be dealt with. Most books I have taught are either not cohesively sound or unnecessarily detailed. When it comes to exam preparation, the milestone is concision and simplicity. This set of materials attempt to prepare individuals within the context of a classroom or in the comfort of their homes for those who prefer to self-study.