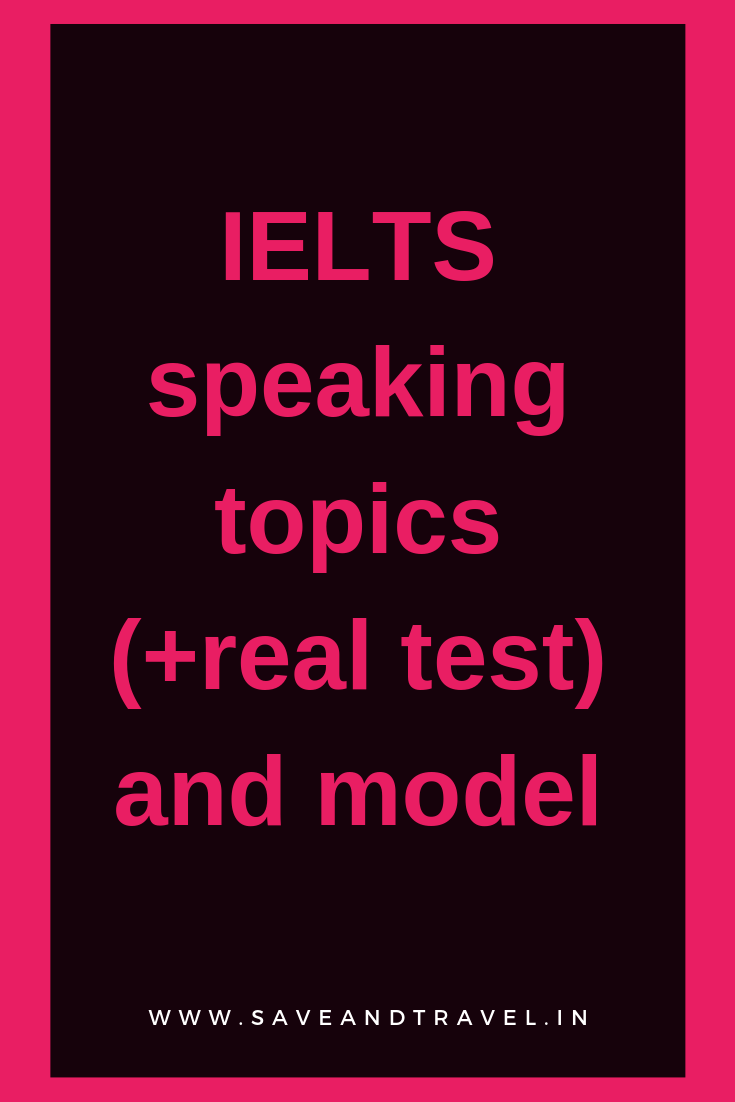 IELTS speaking topics(+real test) and model
IELTS speaking topics
In this post I briefly discuss about IELTS speaking tests and what it includes. I will also give some questions in each part along with some ebook that will help you familiarize with speaking topics. I have also included some videos of mock interview of different IELTS bands. The end of this post contains some tips that will help you score higher in the speaking tests.
What is IELTS speaking test?
Let us start with the introduction of the IELTS speaking test. IELTS speaking test involves discussion with an examiner for 10-15 minutes. An IELTS speaking test is of three parts
Part 1: In this part, you will be asked to answer questions about yourself, and your family and about your interests. Some of the common questions asked in part 1 can be found here.
Part 2: You will be given a topic and you have to speak on that topic.  You will be given 1 minute to prepare and then 1-2 minutes to speak.
Part 3: It involves a topic of a longer discussion.  This part can be related to the topic from your part 2 or can be a separate topic.
IELTS Academic and IELTS General Training involves the same speaking tests. You will have to practice as much as you can for speaking tests. Keep yourself updated with the latest news and happening. You can find a speaking partner among your friend or someone online and then practice speaking with him or her on those topics.
To improve your speaking, you can record your voice and then listen to it. You can then work on that pronunciation which you find is not easy to understand.
IELTS speaking test Ebooks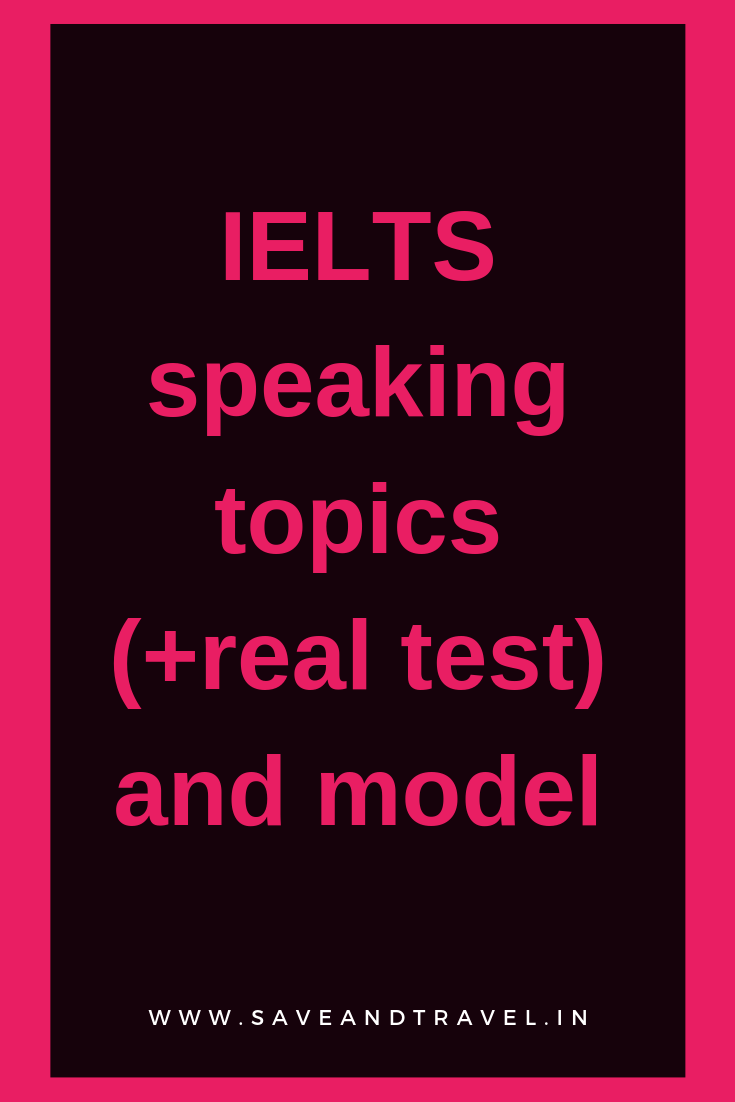 Description:
Author:Dilshod
year:2012
city:tashkent 71 pages
Table of Contents
IELTS 2 Minutes Presentation Topics
IELTS Speaking: Real Test Topics
Suggested questions for stage 1
Suggested stage 02 questions most frequently asked in stage 1
Suggested topics in stage 2 & related questions for stage 3
Sample Answer to IELTS Spoken Topics (Version 1)
Real interviews
Model Speaking Question & Answer
Possible Questions from the Interviewer of the IELTS Test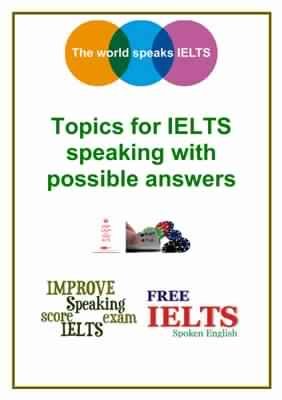 Description:
Kiransielts, 2012. — 125 p.
Help the IELTS candidates solve their problems step by step in Speaking and build their confidence to take part in IELTS exams.
Part 1 of the IELTS Speaking Module consists of personal questions about you, your family, your work, your education or other familiar topics. A categorized list of such topics and questions is given below. You can use these sample questions to rehearse for this part of the oral interview. Make sure you can speak correctly, clearly, and with ease and confidence in response to each question. Remember to make your answer interesting by providing more than the most basic information. Some of these sample questions are highly likely to appear on your exam, so review them well.
In Part 2 of the IELTS Speaking Module, you need to give a short talk, of about 1-2 minutes, on a simple topic. The questions do not require any specific knowledge, but are based on personal experience. You are handed a card with the topic and you have one minute to prepare your talk. You can make notes and use these notes during your monologue. The examiner will not ask you any questions during this part of the test, so you must know how to answer all parts of the question you are given and speak fluently for a few minutes by yourself. Sample IELTS Speaking Module topics (for Part 2) are given below. It is quite likely that you will be given one of these topics or something very similar, so make sure you can speak confidently and clearly on each one.
Description:
Publisher: ielts-simon.com – 2013
Paperback: 47 pages.
Ideas for IELTS Topics contains ideas, opinions and vocabulary for IELTS Writing Task 2 (band 7 to 9)
How do you get an IELTS score of 7 or higher?
The key to a high score is not grammar, it is not your use of words like moreover or in addition, and it is not your use of phrases like this is a controversial issue nowadays.
To get a high score you need to use good topic language (words and phrases that are related to the question topic). You need good ideas in order to answer the question well.
IELTS Speaking Test Interviews
You can listen to these videos to give you an idea about the different bands and how much effort you have to put to score your required IELTS band.
IELTS Speaking Test Band 7.0 Interview
IELTS Speaking Test Band 7.5 Interview
IELTS Speaking Test Band 8.0 Interview
IELTS Speaking Test Band 8.5-9.0 Interview
Tips for improving IELTS speaking test score
Please make a note that this is not to test your memory or how fancy you can speak English or your American or British accent. It is a test of how well you can communicate through spoken English.
The examiner will test your Fluency and Coherence, Lexical Resource, Grammatical Range and Accuracy and Pronunciation. So work on your weaker point and you will score well.
You can also take help of these Tests from by visiting the British Council website mentioned in the below links
I found a nice article on 7 ways to improve IELTS speaking score. You can find it here.
You can find some important books for IELTS writing tasks here.