UGC's New Initiative – Register for UGC Job Portal
UGC Job Portal
You can register for UGC Job Portal so as to increase your chances of getting a job in India. You can also visit other resources by UGC such as Sodhganga, IndCat, Shodhgangotri etc.
What is UGC's new initiative for Job
UGC has taken a new initiative that is going to help NET/SET/Ph.D qualified candidates to bring their academic profile to the attention of universities/colleges and other employers with the ultimate aim to get them a suitable job.
The portal facilitates candidates to register and create their profile online.
The academic job portal facilitates the employers to search and browse academic profile of candidates available on this portal.The Portal also facilitates employers to register and post the job vacancies on this portal so that candidates can apply against the vacancies.
How to register
You can sign up using this link https://www.ugc.ac.in/jobportal/candidate_reg.aspx
Fill in all your details and then you will be added to their database in the job portal
How to view candidates from different subjects
You can view candidate based on subject, year or by category using the link https://www.ugc.ac.in/jobportal/net_search.aspx
Other resouces by UGC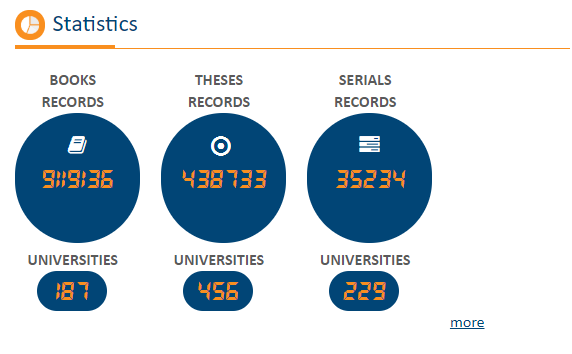 IndCat is a free online Union Catalogue of Books, Theses and Serials of major university/institute libraries in India. The IndCat contains bibliographic information, location and holdings of Books, Theses and Serials.
It provides the records in standard bibliographic formats i.e. MARC, MARCXML. It covers all major subjects, i.e. Psychology, Statistics, Political Science, Economics, Law, Public Administration, Education, Commerce, Linguistics, Mathematics, Astronomy, Physics, Chemistry, Biology, Life Sciences, Botany, Zoology, Medicine, Engineering, Agriculture, Management, Architecture, Sports, Literature, History, Computer Science etc.
submitted to 272 Universities/Institutes in India. It has over (as on date Aug,03 2012) 2,47,095 unique records from all subject areas.
You can visit the Shodganga which is a reservoir for theses from different Indian Universities. There are currently more than 3500 these on different subjects which can be downloadable. As of December 11, 2019 there are 2,45,532 these in the shodganga portal.
You can find electronic version of approved synopsis/research proposal submitted by research scholars of India for their PhD Program. As of 11th December 2019, there are 6,924 synopsis and research proposal available at the portal.
---
Keep in touch so you don't miss out the dates for an important scholarships
Whatsapp: https://chat.whatsapp.com/JDietV7uFFhDq4mKzCCWNU
Facebook: https://www.facebook.com/groups/321241531875197/
Telegram: t.me/scholarshiplist
Twitter: https://twitter.com/SaveAndTravel2