7 Reasons To Take Your Girlfriend To Vietnam Next Summer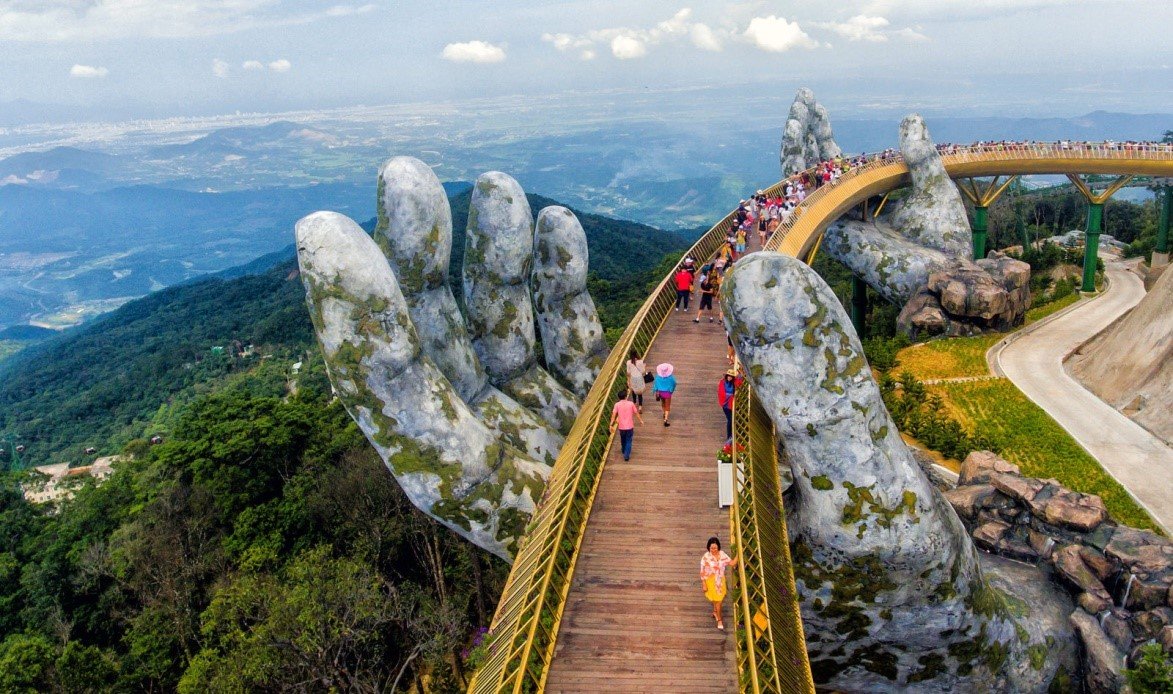 Some people believe that there is nothing to do in exotic Southeast Asia in the summer due to the notorious "rainy season." However, this is nothing more than a delusion, an insidious stereotype that you should get rid of. Rains usually come in the evening and last a maximum of half an hour, bringing freshness and coolness. Summer is the best time to visit Vietnam and make your girlfriend jealous, saying to her that you have several options with whom to go there besides her.
Sea
For whatever impressions you are going to take your girlfriend to Vietnam, one of its attractions will surely bring you a lot of the most pleasant emotions. This is about the South China Sea, which is a great meeting place of the Pacific and Indian Oceans. And the best way to get to know it is diving. In Vietnam, this undoubted leader among marine tourist attractions is well developed and widespread. The underwater world of the Vietnamese coast is amazing in its diversity. There are more than a thousand species of fish.
Wind
In the southern part of Vietnam, about 200 kilometers from Ho Chi Minh City (Saigon), there is the city of Phan Thiet, known to every kite surfing enthusiast. More precisely, you should pay attention to the nearby village of Mui Ne. Until recently, this place was the most ordinary fishing village, but in October 1995, this place was one of the most convenient spots for observation of the complete eclipse of the Sun. Thousands of people who came here found Mui Ne excellent in beauty, and ideal for kitesurfing. So, the fishing village has become a highly developed resort area and one of the most famous places for kiters.
Food
Vietnam is a real gourmet paradise. The powerful surge of tourist activity has become a catalyst for the opening of numerous cafes, eateries, and restaurants in this country. In addition to the national cuisine, you can enjoy Mexican, Italian, Indian cuisine as well. Fish and seafood are among culinary delights in Vietnam. In a few places, you can find the same oysters, scallops, and lobsters at the same low price.
Landscapes
Vietnam does not have to work hard to surprise visitors with natural attractions. The country isn't deprived of natural beauties, and you can count on wonderful views and picturesque landscapes in any part of Vietnam. For example, Ho Chi Minh City is famous for the Mekong Delta and Cape of St. Jacques, Nha Trang has magnificent islands, Da Lat has waterfalls, Hanoi has lakes. The calling card of the natural beauty of Vietnam is Hạ Long Bay.
Religion
Despite its official atheistic status, Vietnam remains a very spiritual country. Even the most convinced atheist will not be able to deny the unique beauty and charm of Vietnamese religious buildings. The spiritual life of the Vietnamese opens at the entrance to any shop, hotel, or spa. There you will find a small altar with incense and tenders to the spirits of their ancestors. Nonetheless, if you pay a little more attention to the topic of religion, then you will be able to find amazing things.
Entertainment
Since Vietnam began to be of tourist interest to people from all over the world, the country's authorities have begun to actively promote the development of the entertainment industry. One of the symbols of modern tourist Vietnam is Vinpearl Amusement Park. From the coast of Nha Trang, the island beckons with Hollywood decorated white letters on the slope. To get plenty of fun and try everything, many tourists book rooms in a hotel located right here. An impressive water park, small restaurants, and a shopping area, all kinds of attractions, an excellent and very atmospheric oceanarium, and active water activities will not leave you indifferent.
Authenticity
Photos from Vietnam are almost as "juicy" as from Africa. Traditions and modernity are fancifully intertwined in the country: women in a jacket with the US flag and a conical hat Nón lá; funny pioneers with red ties; floating villages in Hạ Long Bay near multi-story hotels and luxury shopping centers. Contrasts are everywhere, just look around.