How To Buy Sovereign Gold Bond Cheaper Using Upstox
How To Buy Sovereign Gold Bond At Cheaper Rate Using Upstox
Gold has been a popular investment for ages because it is low risk, highly liquid, requires not much additional knowledge, acts as a good hedge in times of crisis (eg. Covid crisis), diversifies your investment.
There are actually five major ways to invest in gold
Physical Gold
Gold ETFs (Exchanged Traded Funds)
Buying It Online From (Google Pay, Phone Pe, Paytm, etc.)
Gold Mutual funds
Sovereign Gold Bonds
All of them have some pros and cons, but if you are looking for a long term investment then Sovereign Gold Bonds are the best.
What Are Sovereign Gold Bonds?
SGBs are government securities denominated in grams of gold. They are substitutes for holding physical gold. Investors have to pay the issue price in cash and the bonds will be redeemed in cash on maturity. The Bond is issued by Reserve Bank on behalf of the Government of India.
Why Should You Choose SGBs?
The SGB offers a superior alternative to holding gold in physical form or other ways to buy gold. SGB is free from issues like making charges and purity in the case of gold in jewelry form. The bonds are held in the books of the RBI or in Demat form eliminating the risk of loss of scrip etc. They have these advantages over the different investment types
Physical Gold – Can be stolen, may require additional storage charges, making charges
Gold ETFs – Additional brokerage charges
Buying It Online – There is almost a gap of 2-5% on buying and selling prices, so if you buy at 5000 and sell immediately the selling price can be 4900 or lower
Gold Mutual funds – Additional charges for maintaining the funds
SAFEST : Zero risk of handling physical gold
Earn Interest : 2.75% assured interest per annum on the initial investment
Tax Benefits : No TDS applicable on interest Indexation benefit if bond is transferred before maturity. Capital Gain Tax exempt on Redemption
Assurance of Purity : RBI will announce the price before the issue date which will be fixed on the previous week's simple average of closing price of gold of 999 purity published by IBJA.

Sovereign Guarantee : Both on redemption amount and on the interest
Easy Exit Option : The tenure of the bond is for 8 years with an option to redeem from 5th Year Onwards on the date on which interest is payable.
Ease of Borrowing Loan : SGB can be used as collateral for loans
Traded on Exchange : Tranche 1 trading commenced from 13th June 2016 onwards.
When Can I Apply For SGBs?
RBI issues notifications and during that time you can apply for SGBs at any Commercial banks (except Small Finance Banks and Payment Banks), Stock Holding Corporation of India Limited (SHCIL), designated post offices, and recognized stock exchanges viz., National Stock Exchange of India Limited and Bombay Stock Exchange Limited.
The next dates are as follows
| | | | |
| --- | --- | --- | --- |
| 1. | 2020-21 Series IX | December 28 2020 – January 01, 2021 | January 05, 2021 |
| 2. | 2020-21 Series X | January 11-15, 2021 | January 19, 2021 |
| 3. | 2020-21 Series XI | February 01- 05, 2021 | February 09, 2021 |
| 4. | 2020-21 Series XII | March 01- 05, 2021 | March 09, 2021 |
If you apply it online, you get a 50 INR per gram discount on the current gold price. So if on December 28, 2020, the gold price is 5200 per gram, you can buy it for 5150 per gram online.
Here are the links to buy SGBs online from Commercial Banks
Please note that you can buy SGBs from these banks only on the dates specified by the RBI. See the table above.
How To Buy SGBs From Exchanges?
The maturity period of the SGB bond is eight years. However, you can choose to exit the bond from the fifth year (only on interest payout dates). But what if you want to sell it before 5 years, it is possible and you can sell it through stock exchange anytime.
So people who need money urgently or are getting good profit sell their SGBs online in stock exchange. We all know that gold prices have increased drastically in the last few months. So you can find more and more people selling their SGBs at much lower price.
For example, if a SGBs from SBI cost you 5000 INR per gram, you can buy the same at 4800 or less through exchange. You must be thinking then why people do not buy it through exchange and go to banks or post office. The most common reason is they do not know about this. The next is that they trust the nearby bank or post office more than the stock market.
Let me tell you that there is absolutely no risk involved if you buy it through the stock market. It is just like earlier we were afraid of buying things prepaid from Amazon/Flipkart and now everyone wants to buy it prepaid, thanks to the big offers on cards.
How To Buy SGBs from Upstox?
Upstox is one of the largest stock brokers in India and is backed by the Tata Group.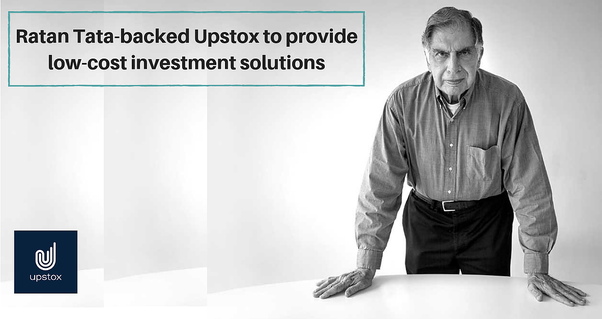 You can follow these simple steps to buy SGBs from Upstox
Step 1 – Head to the Upstox online demat account opening page. This is an offer link and you do not need to pay any account opening charges.
Step 2 – Enter your basic details, and click Sign Up.
Step 3 -Keep scanned copies (i.e. soft copies) of your documents (Aadhaar, PAN, Cancelled Cheque, and your latest bank statement) with you for when you are directed to upload them.
Step 4 – Enter your Aadhaar details and the OTP you receive on your linked mobile number in order to verify your identity.
That should be it. Your demat account should now be created.
Now go to the search script bar and type SGB. You will see plenty of SGBs.
eg. SGBJUN24 – it means, it is the SGB which will mature in June 2024. So it was purchased in June 2016. Similarly, SGBNOV28 will mean it was purchased on Nov 2020 and will mature on Nov 2028.
So once you buy the SGB, it will come to your demat account in the next two days.
Concluding Remarks
SGBs has truly an upper edge over other types of investments. Buying through stock exchanges is a great deal, you get around 2-5% lower price. When compared to mutual fund or ETF, there is no LTCG tax on SGBs. In addition, you get 2.5% interest every year.
Keywords – sovereign gold bond scheme, sovereign gold bond 2020, sovereign gold bond calculator, sovereign gold bond zerodha, sovereign gold bond price, sovereign gold bond returns, sovereign gold bond august 2020, sovereign gold bond sbi, sovereign gold bond scheme 2020, sovereign gold bond hdfc, sovereign gold bond rbi, sovereign gold bond 2019, sovereign gold bond rate, sovereign gold bond 2020 dates, sovereign gold bond dates, sovereign gold bond certificate download, how to buy sovereign gold bond online, sovereign gold bond axis bank, sovereign gold bond icici, sovereign gold bond price history, sovereign gold bond price today, sovereign gold bond returns calculator, sovereign gold bond 2018-19, sovereign gold bond price 2020, sovereign gold bond interest rate, sovereign gold bond issue date 2020, how to sell sovereign gold bond, sovereign gold bond taxation, sovereign gold bond returns chart, sovereign gold bond upcoming issues, sovereign gold bond benefits, sovereign gold bond vs gold etf, sovereign gold bond kotak, sovereign gold bond vs fixed deposit, sovereign gold bond meaning, sovereign gold bond next issue date
More From Author