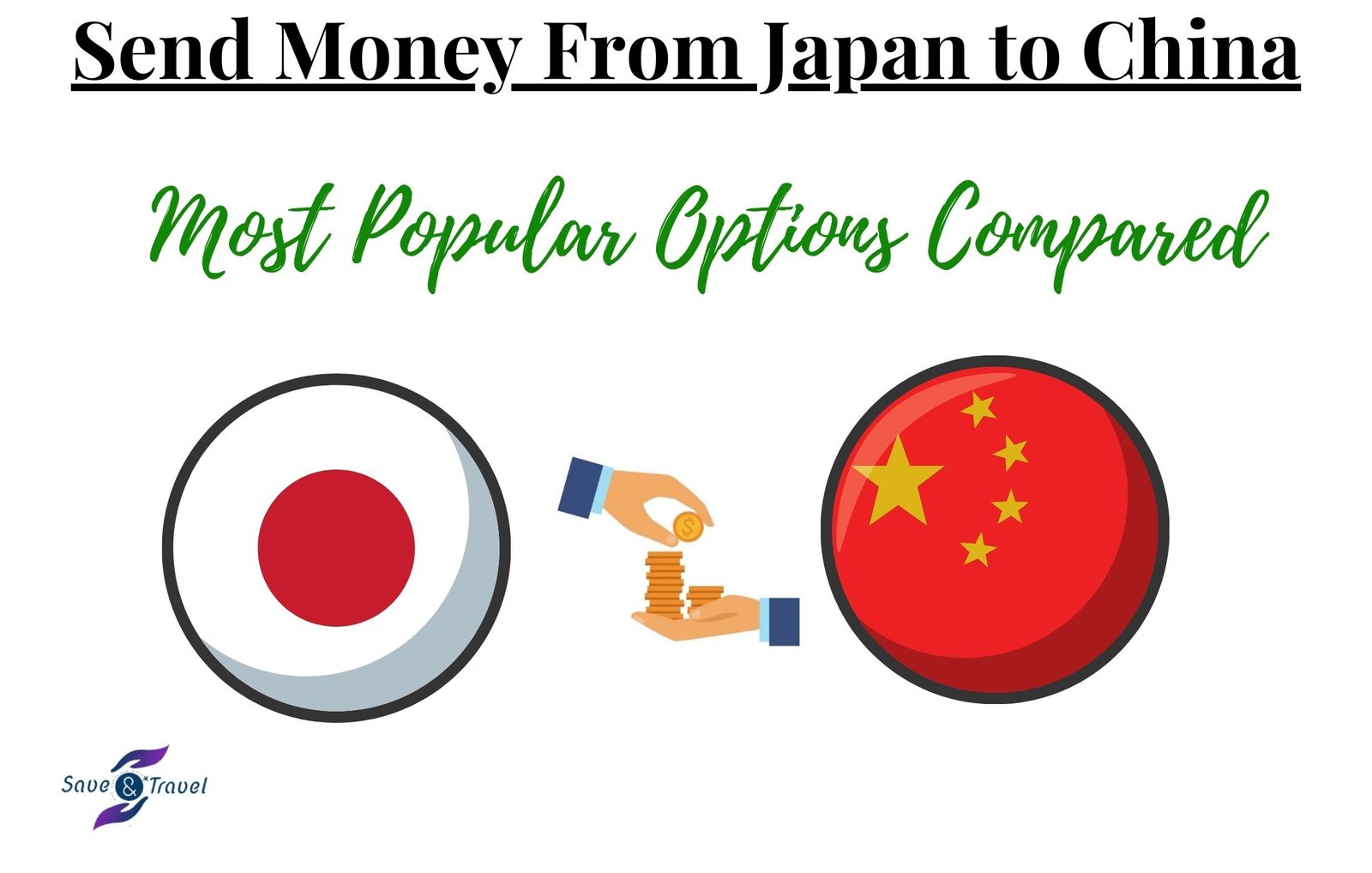 4 Ways to Send Money from Japan to China
Japan and China have seen a long history of contact and interaction between the two neighbouring countries. As per 2020 estimates, there are over 7,78,000 Chinese nationals living in Japan. Chinese nationals continue to hold the top foreign nationalities in Japan followed by Koreans. Money transfer from Japan to China
There are a handful of options when it comes to sending money from Japan to China. Here I will be comparing the available options to send money from Japan to China. Money transfer from Japan to China
Wise (previously Transferwise) indeed is the best option to send money from Japan to China. It is the cheapest as well as the easiest option available out there.
The process involves
Once the transfer process is complete on the Wise app or the website. They will give you a Japanese bank account. You can then transfer your money from your bank or debit card to this bank account.
Wise is the most reliable company and has excellent customer ratings. It has more than 13 million customers.
If you would send 100000 JPY then the sender would receive 5,133 Chinese Yuan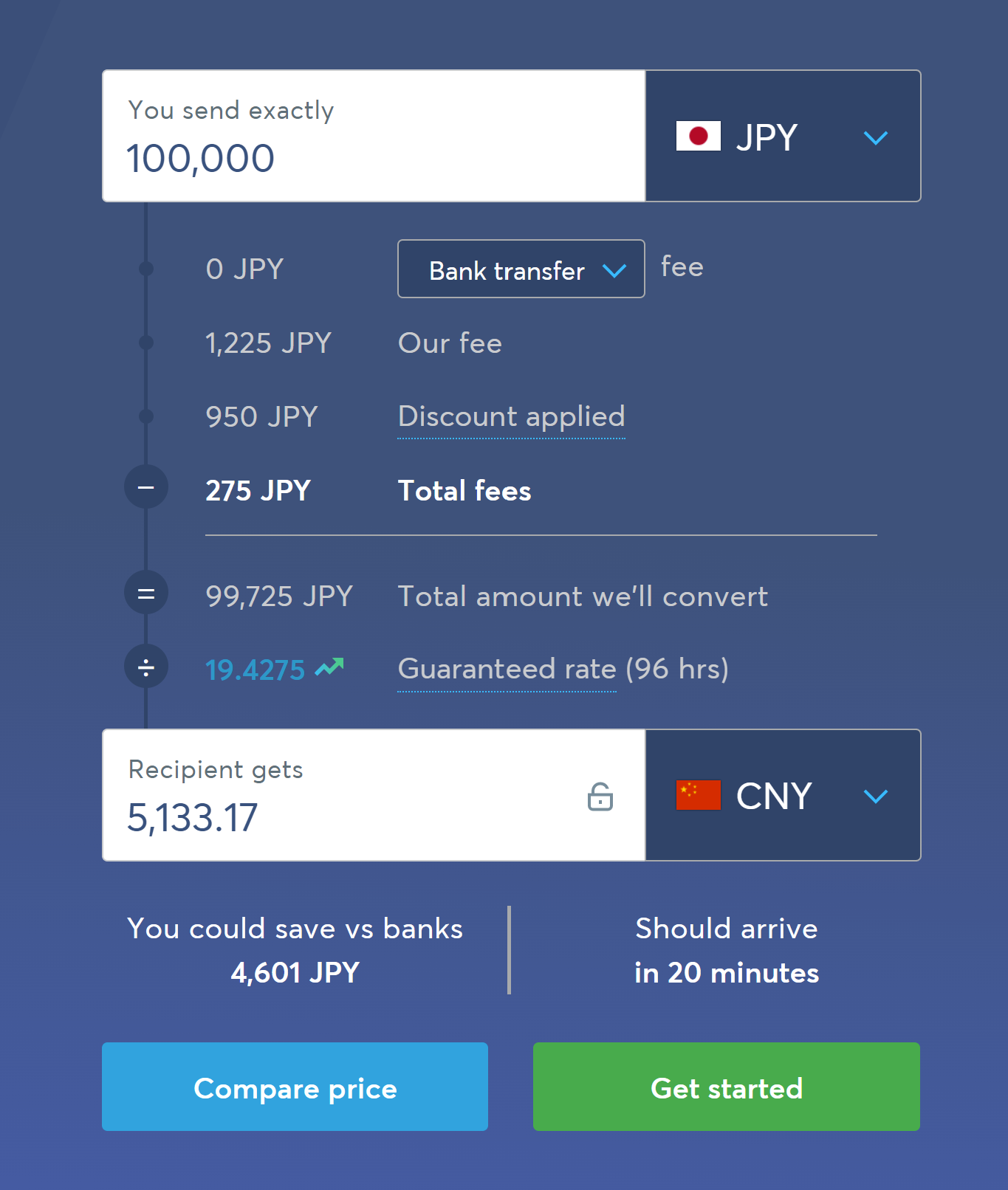 Western Union has been a major player in money transfer services. Launched in 1851, the company boasts a whopping 150 million customers worldwide from over 200 countries. It comes as the second cheapest option on our list, but in terms of service, it is not the best. The online community and reviews do not talk about the best of their services.
Pros
Low minimum transfer amount of $1.00
Option to send money in minutes
Transfer to a wide range of countries
Cons
Not the cheapest option depending on transfer location
You may need to visit the nearest branch
World Remit has one of the largest remittance services covering more than 130 countries. The company has served more than 2 million transfers and counting. It ranks 3rd on our list.
Pros
Easy to Use
Reasonable Fees
Excellent Customer Reviews
Worldwide network
Cons
Fees are not clear enough
Cash is not accepted
Government-issued ID required
OFX comes last on our list. The transfer rate is not that great. For every 100,000 Yen, you will only receive 4,922 Chinese Yuan, with additional fees of 1,500 Yen.
So to conclude, Transferwise is the cheapest option. The important thing to consider is that Transferwise is completely online and you do not need to visit any branch.
Also, you can avail of the offer where you won't need to pay any fees for transferring 75000 JPY. See the above link for more details.
Hope it helps,
Cheers
You May Also Be Interested In