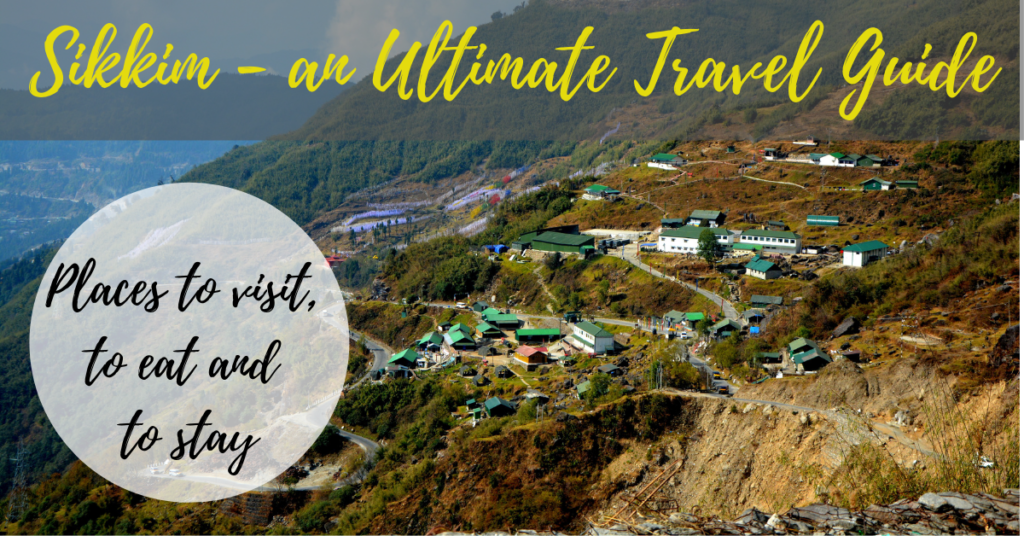 An Ultimate Guide To Travel to Sikkim – North & South
Sikkim Travel Guide
This blog includes important information on best time to travel, itinerary, overview of expesnses, places to visit and things to buy from Sikkim along with suggestions for best places to stay around Sikkim
Best time to visit Sikkim
April-May is a good time to visit Lachen-Lachung, because of clear sky and flower bloom in Yumthang Valley. Avoid traveling during monsoon (July-September). Sikkim routes are very prone to landslides and few routes can be closed because of heavy rain.
Travel Tips for Sikkim Tour
Sikkim is the first state to ban plastic and also the first to become fully organic. Maintain the serenity of the place, do not litter or smoke in public.
Carry enough cash as there is a scarcity of ATM machine in Pelling/Lachen/Lachung
During the off-season, the restaurant close by 7 pm in small towns so eat early or pack your food
To avoid altitude sickness, carry medicine, eat light and drink plenty of water
Carry your Id (Passport, Aadhar, PAN, Voter Id) and two photographs for the permit
Strictly no picture at Nathula border or you may be highly penalized
The shared taxi will have 1/2+4+4 person excluding the driver. Sometimes they give seat number so book early or for more comfort pay for 2 seats and sit in the front with the driver.
Itinerary for Sikkim Trip
Day 1: Bagdogra to Gangtok
Day 2: Exploring Gangtok
Day 3: Gangtok to Nathula Pass, Tsogmo Lake and Baba Mandir
Day 4-6: Gangtok Gurudongmar Lake, Lachen, Lachung, Yumthang Valley
Day 7-8: Gangtok to Pelling
Day 9: Pelling to Bagdogra
Travel expenses 
Bagdogra to Gangtok: Private (3000 INR), Shared (300 INR/person)
Sightseeing Gangtok: 1500 INR
Nathula Pass Tour: Private (4000 INR), Shared (700 INR/person)
Lachen, Lachung Tour: 5000 INR/person (Includes 2-night stay)
Pelling Tour: Private (3500 INR), Shared (300 INR/person)
Pelling to Bagdogra: Private (4000 INR), Shared (400 INR/person)
Hotels in Gangtok and Pelling: It depends on your preference and the tourist season. You can get a decent hotel for 1000-2000 INR per day (depending on low/high tourist season)
Food and other expenses: 5000 INR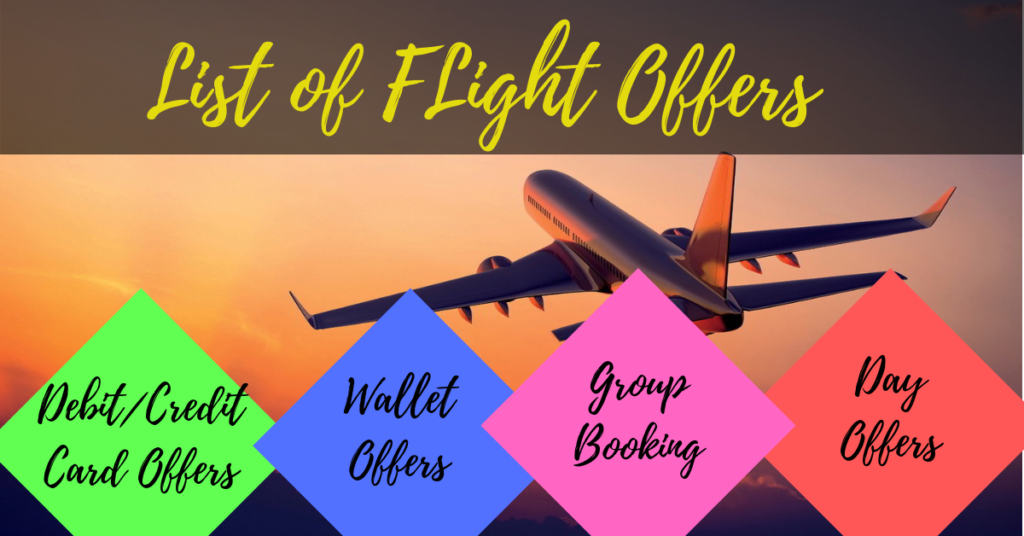 Day 1: Arriving Gangtok
Sikkim Nearest Airport: Bagdogra (IXB)
Sikkim Nearest Railway station: New Jalpaiguri (NJP)
Bagdogra to Gangtok/NJP to Gangtok
Bagdogra to SNT bus stand (15 km, 30 mins) – Private taxi (400 INR), shared taxi (150 INR, conditional)
SNT bus stand, Siliguri to Gangtok (115 Km, 4-5 hours) – Private taxi (3500 INR)
Tips: It's not easy to get a shared taxi in the evening and I would not advise taking the mountain route in night 
Recommended places to eat in Gangtok
Baker's cafe, MG Marg
Roll house, MG Marg
Taste of Tibet, MG Marg
In the evening around 4, the Buddhist monasteries gather for chanting, you can join them and let their melodic chants and music move something inside you 
If you are into adventure sports then you can try Paragliding in Sikkim. There are many companies that offer. Adventure Zone (Mob: 9547116119 / 9800555859) is one of them. You can also consult your hotel and they will help you with another option.
If you like b trying new beer then try the Sikkim "Hit" beer          
What to shop from Sikkim
Gangtok would be the best place for you to do some shopping during your trip to Sikkim. You can get a variety of things and they are easily accessible. If you are new to India then gear up and enhance your bargaining skill. You can bargain 20-50%, depending on the shop and the item you buy.
What to buy from Sikkim
Prayer flags
Singing bowls
Prayer wheel
Temi Sikkim tea (Photo source: sikkimnow)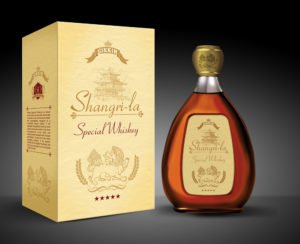 Sikkim Shangri-la whiskey (source: visualbest)
If Darjeeling is in your mind, then visit this page
Day 2: Sightseeing in Gangtok
There are no city buses so you will have to hire a taxi for sightseeing. The local taxi tours are offered below. You can choose any of them. I would advise choosing a 7-point tour and then spending time around MG Marg, Gangtok Ropeway on your own.
3-point tour (20Km, Half day)
Tashi View Point
Hanuman Tok
Ganesh Tok
7-point tour (60 Km, Full day)
Bakthang Waterfall
Emchey Monastery
Flower Exhibition Centre
Handicraft centre
10-point tour (80 Km, Full day)
Chorten Stupa
Institute of Tibetology
Sikkim Ropeway
These tours will not include one of the most important point "Rumtek Monastery". It is also called as Dharmachakra Centre and is the largest monastery in Sikkim. It is around 24 km from Gangtok. If you do not have time then you can also skip this, as you will be seeing many more monasteries in Sikkim.
Day 3: Nathula Pass, Tsomgo lake, and Baba Mandir
Nathula is part of "old silk route", an ancient hilly-road that used to connect Lhasa in Tibet via the Jelep La Pass to India. It was closed for almost four decades and was opened in 2006 after request from former Prime Minister Atal Bihari's visit to China (2003).
Important: Nathula is open only five days a week from Tuesday to Sunday
Best time to visit Nathula: March to May
Monthwise weather of Nathula
Personal or own driven cars are not allowed in this region hence you will have to go through a registered travel agent. You can get a permit for Nathula Pass from a travel agent (ask your hotel, there are plenty of them in Gangtok/Sikkim). It is priced around 800 INR per person (shared) and around 5000 INR (private).
The trip starts early in the morning around 7-8 am but sometimes for the permit, you may have to wait for 1-2 hours. The trip also includes Tsomgo Lake or Changu Lake (altitude 12,400 ft) and Baba Mandir. Baba Mandir is built in memory of Baba Harbhajan Singh, an Indian army soldier, who was drowned in a stream near the spot.
Some facts about Baba Mandir: It is believed that Baba Harbhajan has defeated death and still guards the Indo-China border. Many locals claim that they have seen him riding a horse in the night protecting the border area. It is interesting to note that the Nathula border are in high alert when Baba goes on annual leave (September 15-November)
Yak Ride at Tsomgo Lake
On way to Tsomgo Lake
Nathula Pass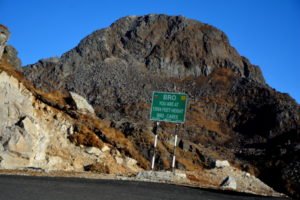 View on way to Nathula
Baba Mandir
Day 4-6: Lachen, Lachung, Gurudongmar Lake, Yumthang Valley
The mesmerize beauty, stunning view and the snow-capped mountain makes Lachen and Lachung, a must see place in Sikkim. Lachen and Lachung means 'big pass' and 'small pass' respectively.
Monthwise weather in Lachen

Gurudongmar Lake is claimed to be one of the sacred and highest Lake situated at altitude (above 17,000 ft) in Sikkim. Yumthang valley is surrounded by lush green trees covered in snow have a panoramic view. You can also visit Zero point by paying an additional 500 INR (per person).
Foreigners need an Inner Line Permit (ILP) to visit zero point. Details can be found
Rules for Sikkim Permit for foreigners
Some viewpoints on the way to Lachen includes
Tashi View Point
Naga Waterfall
Seven Sisters Waterfall (not to be confused with the one in Shillong)
Day 7-8: Gangtok to Pelling
The word "Pelling" itself brings joy to me, stimulating my mind to recall the imprinted spectacular view of Kanchanjunga when I opened my hotel window (that morning) a few years back in the small town located in West Sikkim. Pelling was not known to me until I started searching for places in Sikkim and now I will not forget my amazing days spent in that exquisite town. You can spend some calm and restful days here looking at the breath-taking view of Kanchanjunga with coffee in your hand.
How to reach
From Gangtok (117 Km, 5 hours): You can hire a private taxi (3500 INR). Shared taxis are few and available from Deorali Bus stand (6:30-9:00 am). It is advisable to confirm the timing of the taxi and book in advance. Another option is Gangtok-Ravangla-Pelling or Gangtok-Jorethang-Pelling.
From NJP (120 Km, 5.5 hours): You can hire a private taxi (4000 INR) from NJP. If you are looking for a shared taxi (400 INR) then you will have to go to Sikkim National Transport (SNT, 10 km from NJP) bus stand. Shared taxis are not available usually after 2 pm, so plan accordingly.
From Bagdogra: You will have to come to SNT bus stand and then take a shared or private taxi.
Monthwise weather in Pelling
You can opt for a full day sightseeing (3000 INR, 10 points) or a half day (2000 INR, 5 points) sightseeing package from the hotel you are staying.
Places to see in Pelling
Pelling Skywalk
Kanchendzonga Falls
Rimbi Waterfall
Khecheopalri Lake & Fall
Pemayangtse Monastery
Sanga Choeling Monastery
Rabdentse Ruins
Singshore Bridge
Singshore Bridge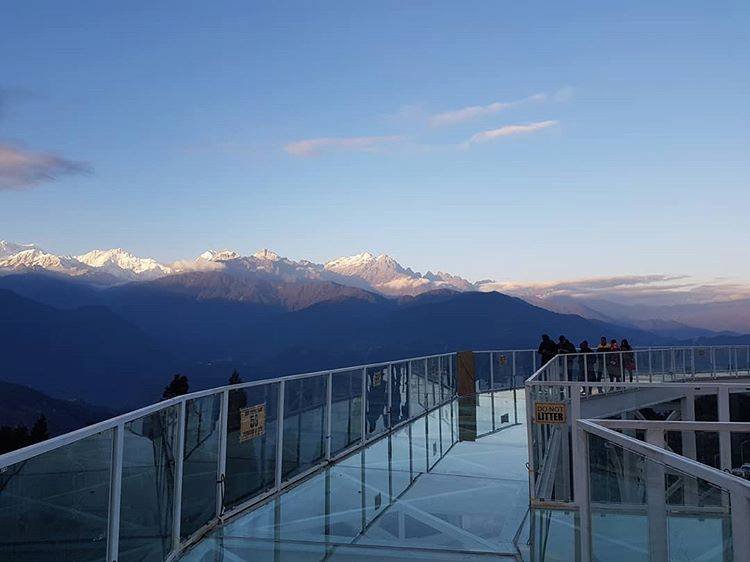 Pelling Skywalk
Kanchendzonga Falls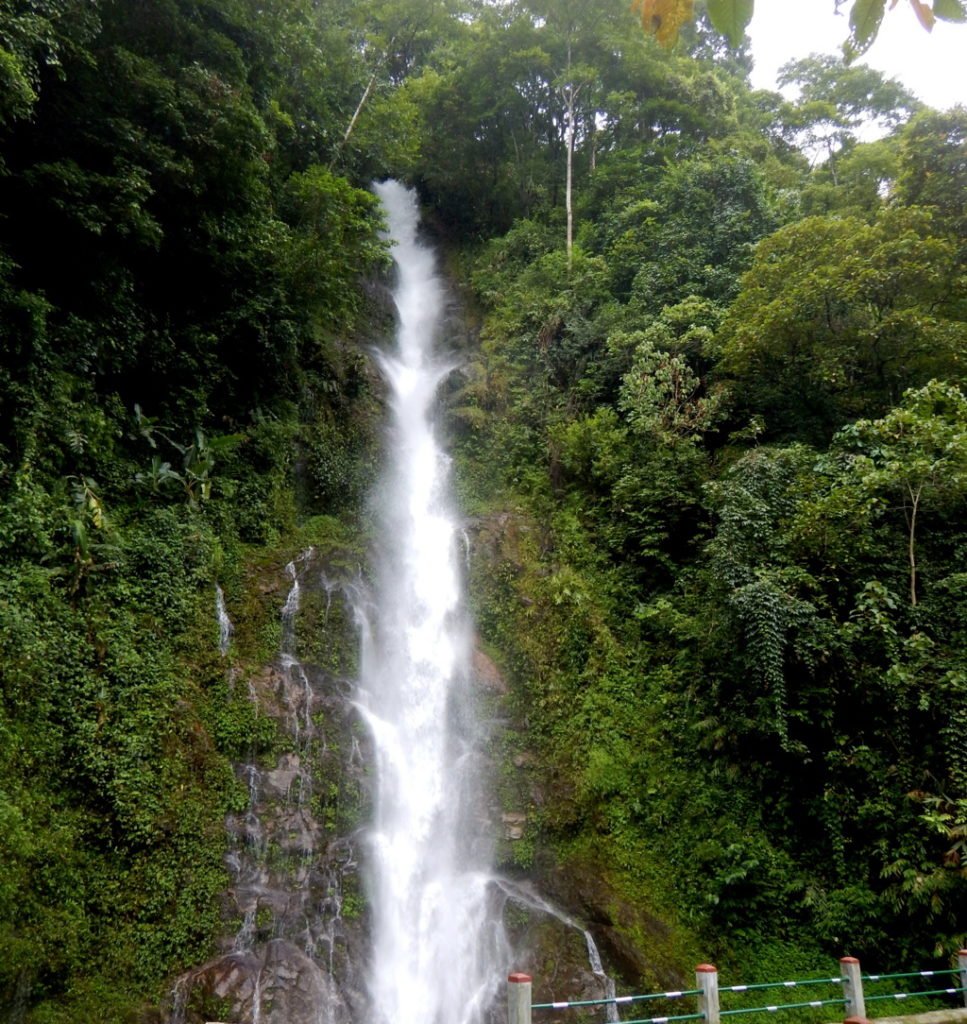 Rimbi Waterfall
Pemayangtse Monastery
Day 9:  Pelling to Bagdogra
I would advise leaving early in the morning from Pelling to Bagdogra. The distance to cover is around 140 km and the taxi usually takes 5-6 hours. But the roads are not very good and so keep an hour or two in your hand.
If you reach early, you can have time to explore Siliguri for a few hours or take rest at the airport or railway station.
Food to try in Sikkim
Momo (Dumplings)
Thukpa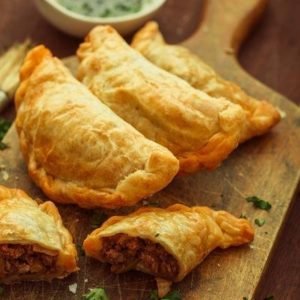 Sha Phaley (Pic. source: ScoopWhoop)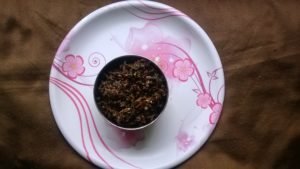 Gundruk
Where to Stay in Gangtok
I would advise staying as close to MG Road as possible.
Muscatel Hotels & Resorts, Gangtok (3 Star)
It is around 350 meters from MG Road and one of the nicest property around that area. The price range is around 2000 INR per day. They have parking, restaurant, and bar inside the hotel. Rooms have flat TV, electric kettle, attached bathroom and you can also get an electric heater at request.
If you are looking for something upper class then you can go for the Lemon Tree Hotel. I truly enjoyed my stay at this hotel. The view from the Balcony is amazing and they also have a swimming pool and spa. The room tariff is around 4000-7000 INR depending on low/high season.
Lemon Tree Hotel, Gangtok (4 Star)
Where to stay in Pelling
If you are looking for a pocket-friendly and decent hotel then go for Delight The Touristo. I stayed here for as cheap as 350INR per night and believe me I had no complaints. The hotel manager was very very very helpful and he gave us the best room with mesmerizing Kanchenjunga view. During peak season, you can get a room here for 1000-1500 INR ($15-20) per night.
Delight The Touristo
If you are seeking luxurious options, then opt for "Sikkim Tourist Center" or "The Elgin Mount Pandim".
Sikkim Tourist Center, Pelling (3 Star)
---
Read More From The Author
---
Keywords: sikkim tour plan, sikkim tour itinerary, sikkim trip budget, sikkim tours and travels, sikkim map, best time to visit sikkim, sikkim tourism development corporation, sikkim travel blog, sikkim travel blog 2020, sikkim travel guide