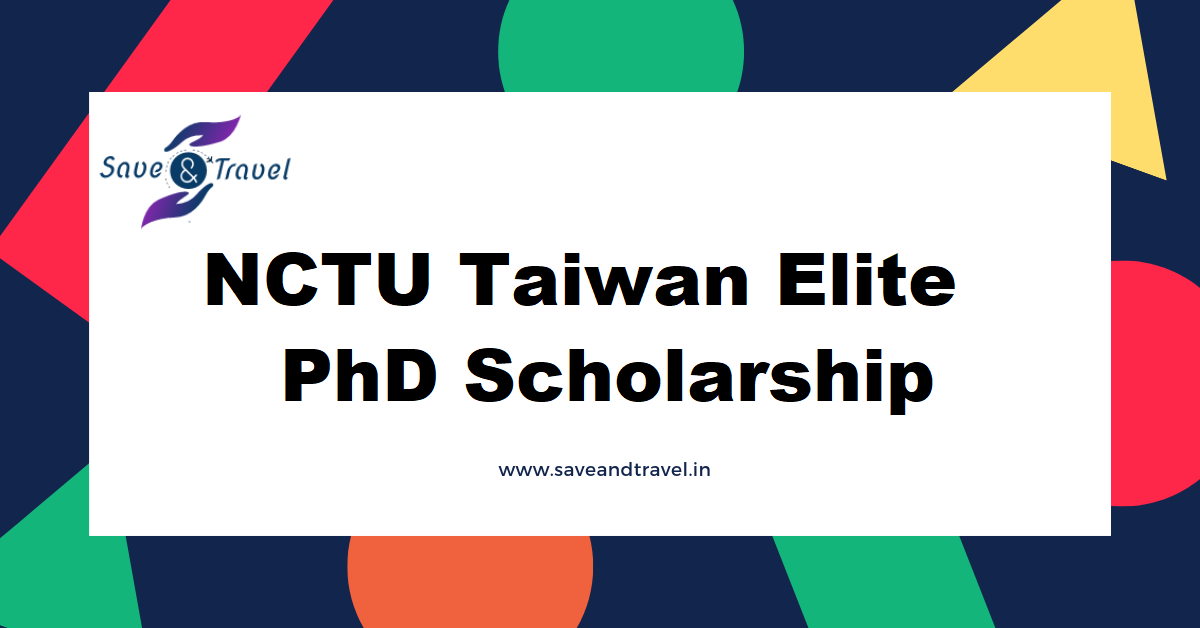 NCTU Elite PhD Scholarship 2020 – Taiwan
NCTU Elite PhD Scholarship
General Information
The NCTU Elite PhD Scholarship is provided to encourage newly admitted international students with
outstanding academic record and exceptional research contribution. Award candidates are to be
nominated by each department and followed by committee review to select award recipients; the
award may remain un-awarded if there is no eligible recipient.
---
Join our social media group to get frequent updates on Scholarships
Whatsapp: https://chat.whatsapp.com/JDietV7uFFhDq4mKzCCWNU
Facebook: https://www.facebook.com/groups/321241531875197/
Telegram: t.me/scholarshiplist
Twitter: https://twitter.com/SaveAndTravel2
---
A. Eligibility:
A newly admitted doctoral student with outstanding academic records and who has not
received any other scholarships from the Taiwan (R.O.C.) government. The candidate should possess
outstanding academic record and has made exceptional contribution in research fields.
B. Amount:
Up to NT$31,500 (US$1,000) per month with tuition waiver*
C. Duration:
Up to 2 years
D. Renewal:
Scholarship is awarded for the first two years and award recipient's qualification is
reviewed every semester during these two years. From the third year and onwards, award recipients
may apply for renewal based on their academic and research performance at NCTU.
*For student who enrolled NCTU before 2020/08, please refer to NCTU International Students
Scholarships Regulations (ver Dec. 2018).)
For details, please refer to the NCTU Scholarship Regulation:
http://www.ia.nctu.edu.tw > Degree-Seeking Students > Fees and Scholarships > Scholarships
Sponsoring Institution : Offered by the University.
Fields : Doctoral degree programs open for international admissions
Application
The NCTU Elite PhD Scholarship is only open for new students to apply. When filling out the admission
application form online, mark under the "NCTU Scholarship" item on the form to be considered.
Application Period
Fall Intake:
October 1 – December 31 (Early Action)
January 2 – March 15 (Regular Action)
Spring Intake (graduate programs only):
August 10 – September 30
Contact
Division of International Admissions
Office of International Affairs
National Chiao Tung University
1001 University Road, Hsinchu 30010, Taiwan
oia.nctu.edu.tw
Tel: +886-3-513-1254 / Fax: +886-3-513-1473
E-mail: admit_ia@nctu.edu.tw
---
More PhD Scholarship
---
Tags: nctu scholarship 2020, nctu taiwan, taiwan national chiao tung university international student scholarship 2019, international admission nctu, nctu faculty, https oia nctu edu tw en, hsinchu university taiwan, nctu research internship