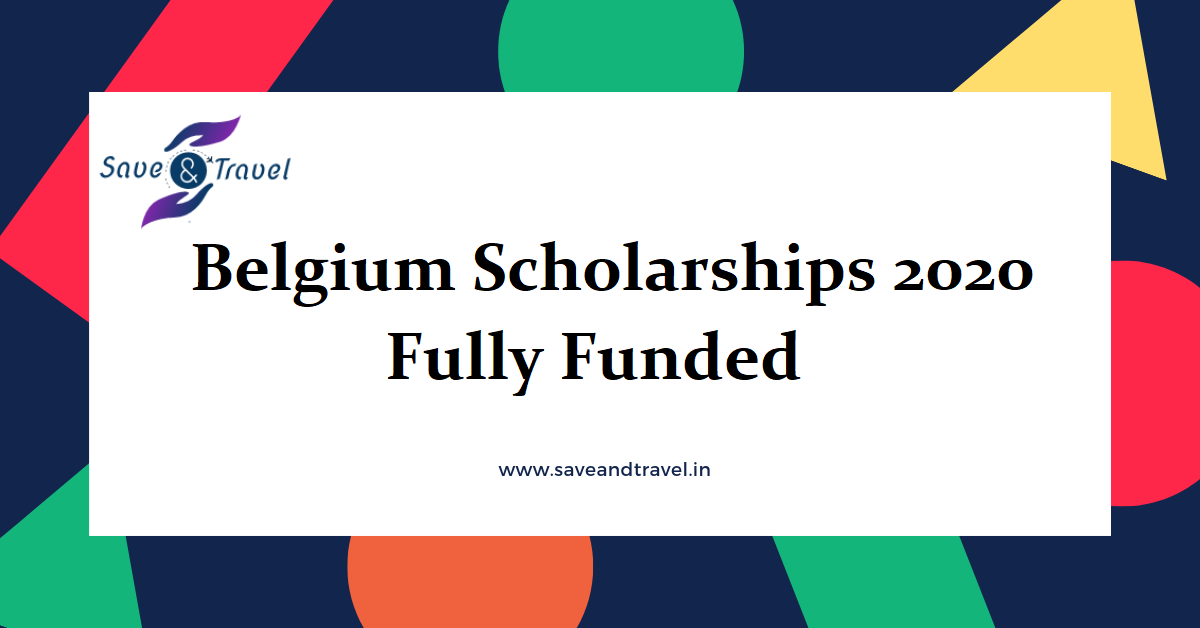 Fully Funded Belgium Scholarships 2020-2021
Belgium Scholarships 2020
The call for Belgium Scholarships 2020 applications for the academic year 2020-2021 is now open.
Deadline: 7 February 2020.
Scholarships for masters and training courses offer you the chance to pursue a one-year specialised master's degree programme or a 4-to-6-month advanced training course within a higher education institution of the Wallonia-Brussels Federation, Belgium.
---
See More Scholarships
---
Master's programs for 2020-2021
Scholarship Amount
| | | |
| --- | --- | --- |
| International travel costs | Receipts must be provided | Economy-class travel on an IATA-approved airline, with a maximum of one round-trip ticket per academic year. |
| Living allowance | Flat rate | 1150 €/month for a duration of 12 months. |
| Indirect mission fees | Flat rate | 150 €. This amount is given once per stay, upon arrival of the grantee. |
| Arrival allowance, tuition and return fees | Flat rate | 700 €. This amount is given once per stay, upon arrival of the grantee. |
| Registration fees | | At the current rate for DGD grantees. |
| Insurance fees | | Directly paid by ARES. |
| Travel costs that are part of inter-university training | Receipts must be provided | Reimbursed based on real costs incurred, with receipts provided. |
How To Apply
Applying for an ARES grant is totally free. ARES does not charge fees at any stage of the application nor selection process. You may inform us via e-mail at scholarships-cooperation@ares-ac.be of any problems with individuals or companies who claim to represent ARES and request any payment.
Any application form containing payment will systematically be rejected.
For a request to be valid, the applicant must:
Be a citizen of a developing country. To be eligible, applicants must be residing and working in their country of origin when they apply;
Only nationals of the following countries may apply for grants from ARES: Benin, Bolivia, Burkina Faso, Burundi, Cambodia, Cameroon, Cuba, Ecuador, Ethiopia (only for training courses in English), Haiti, Madagascar, Morocco, Niger, Peru, the Philippines, the DR Congo, Rwanda, Senegal, and Vietnam;
Be under the age of 40 for degree programs, and under 45 for training courses, at the time the training is scheduled to begin;
Have earned a diploma comparable to a graduate-level diploma from Belgian university studies. Nevertheless, for certain training courses, different requirements may be requested, which will be specified below;
Possess relevant professional experience in a developing country of at least two years after graduate studies, or of three years after their studies if the applicant has earned a post-grad degree from a university in an industrialized country;
Have good mastery of written and spoken French. For training courses held in another language, it is essential to have a proper level in the course's language, both written and spoken. We shall insist that the applicant commit to learning French in order to take part in daily life in Belgium;
Apply for only one training course.
Applicants should not obtain prior admission to one of the Francophone universities in Belgium in order to be considered for ARES grants.
Keywords: masters scholarships in belgium, belgium scholarships 2020/2021, belgium government scholarship 2020-2021, belgium scholarship 2020 2021, masters scholarships in belgium 2020, masters scholarships in belgium 2020-2021, belgium masters scholarships for international students, scholarship in belgium for international students 2020