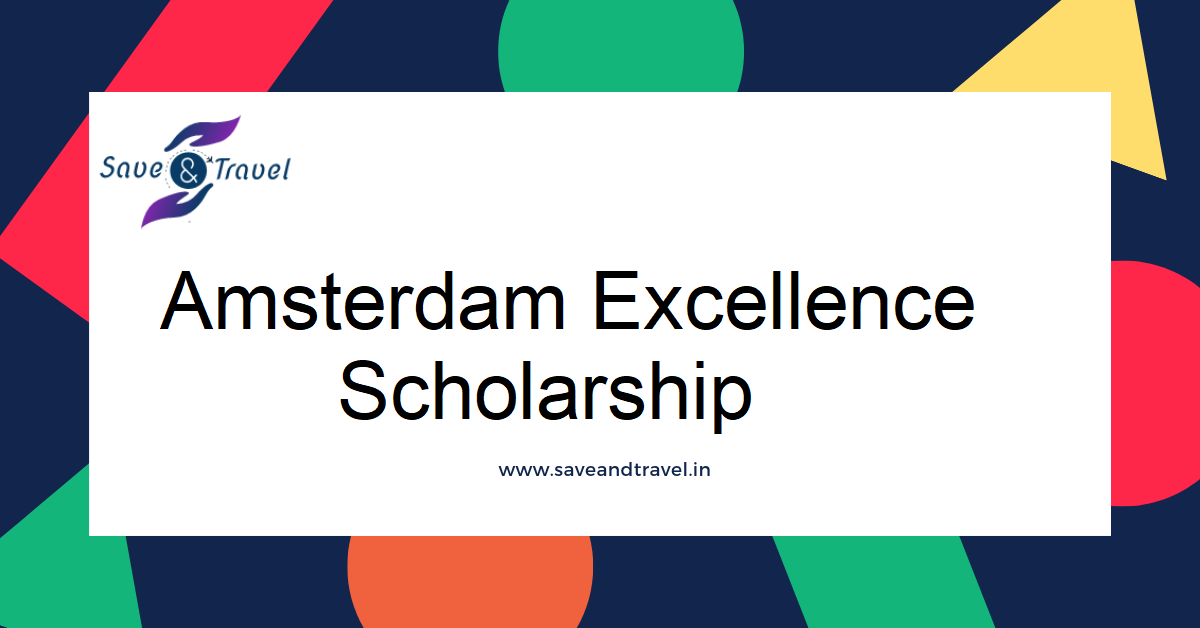 Amsterdam Excellence Scholarship
The Amsterdam Excellence Scholarship (AES) is a full scholarship. Scholarship recipients become part of a select community, taking part, for example, in extracurricular activities developed especially for them.
Scholarship recipients
The scholarship is highly competitive: there are one to two scholarships available for Humanities students (1:25 chance).
---
Join your social media group to get frequent updates on 

Scholarships
You hold a non-EU/EEA passport and are not eligible for support under Studiefinanciering, the Dutch system of study loans.
You are new to the UvA. An AES will not be awarded to candidates who are applying for a second Master's programme at the UvA.
You have not been granted another scholarship in addition to AES. Please notify the UvA if you have been awarded and have accepted another scholarship.
You are applying for a Research Master's or a Dual Master's that does not include interviews in its selection process. Unfortunately, for programmes such as Art and Performance Research Studies, where one of its specialisations (Artistic Research) includes interviews in its selection process but the other (Art Studies) does not, this means that none of the students of this programme are eligible for an AES.
Academic requirements
Minimum GPA, comparable to:

3.7 (USA)
First class degree (UK)
Cum laude (Dutch system)

English proficiency:

TOEFL: overall score of 100 (minimum score of 22 on each component);
IELTS: overall score of 7.0 (minimum score of 7.0 on each component);
Cambridge Certificate of Advanced English (CAE): A
Cambridge Certificate for Proficiency in English (CPE): C
The Graduate School of Humanities only accepts English language score reports from tests taken within the past two years.
Exempt from providing an English language score report are: students who have completed their Bachelor's in the UK, Ireland, USA, Canada (with the exception of Quebec), Australia or New Zealand or a Bachelor's in English Language and Culture at a Dutch university.
If you are applying for the AES Scholarship and you do not meet the exemption criteria mentioned above, an English language test is mandatory. Exemptions from the Examination Board are not accepted as proof of English proficiency for the scholarship application.
Please note: you can only receive this scholarship if you meet the entry requirements – including the English language requirements – for the Master's programme you are looking to do. 
Deadline scholarship application: 15 January
Please make sure you submit your scholarship application before 15 January. Late or incomplete applications for the AES scholarship will not be considered.
How to apply
You will need to upload a scholarship application parallel to your Master's application. The Master's application and the scholarship application will be reviewed by different selection committees. Submit your scholarship application and Master's application by completing the following steps:
You start your application for a Research Master's programme or Dual Master's programme. For instructions on how to apply for a Master's programme, please go to Application and admission;
In your MyInfo application form for Master's programmes in the Humanities, you will find the option 'apply for a scholarship'. Tick this box;
You upload all the Master's application documents in MyInfo before 15 January for your choice of Master's programme;
In the meantime, you also upload your scholarship application form in Pontifex Survey before 15 January. You need to use the Required Scholarship Application Format (see below) and upload it under the section 'Scholarship application' as one document containing the following components:

Academic records: transcripts (and diploma if you have already finished your degree), including your GPA (see Academic requirements);
Letter of recommendation by a dean, teacher or academic supervisor, in which he/she confirms that you belong to the top 10% of your class/year;
Letter of motivation (maximum 500 words) in which you explain the reasons for choosing the specific Master's programme (broader context, relevance for future career);
CV, including a description of extracurricular activities such as participation in student committees, international experience, sports or music at a high level or volunteer work;
Proof of English proficiency (see Academic requirements).
The selection committee of the Faculty of Humanities will decide whether you will be pre-selected for an AES and nominated to the AES UvA selection committee. Candidates who are awarded an AES scholarship will be contacted in the Spring.