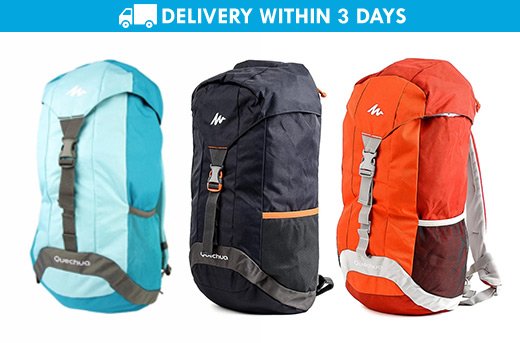 WATERPROOF 20-LITRE BACKPACK – DECATHLON
WATERPROOF 20-LITRE BACKPACK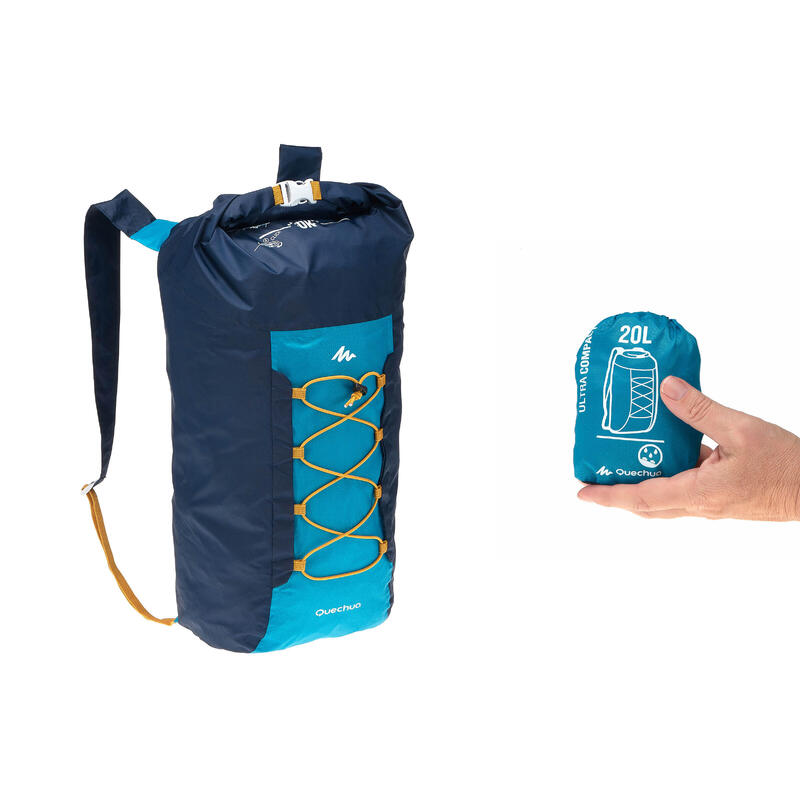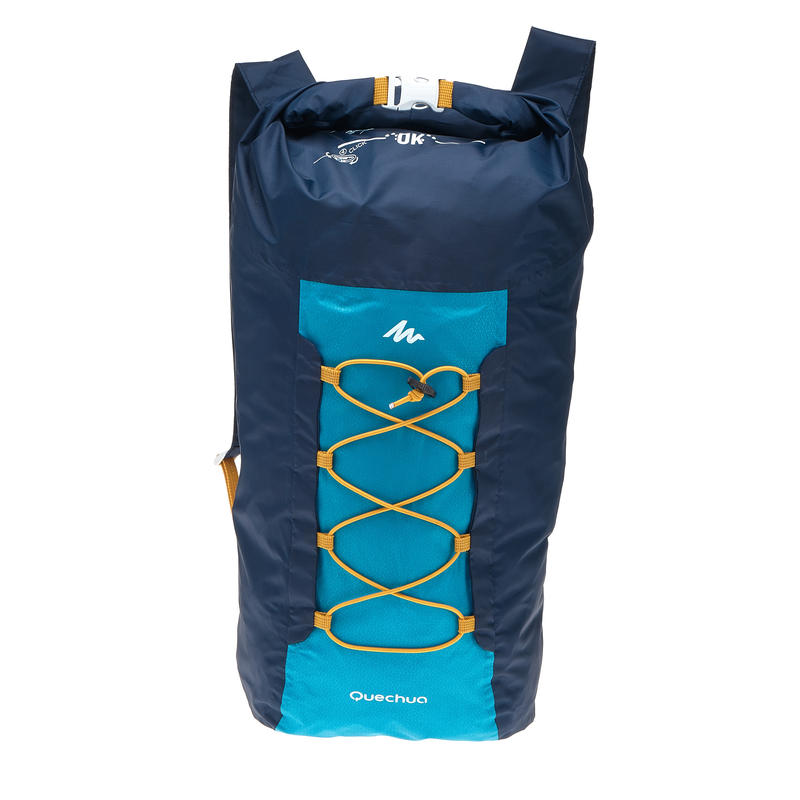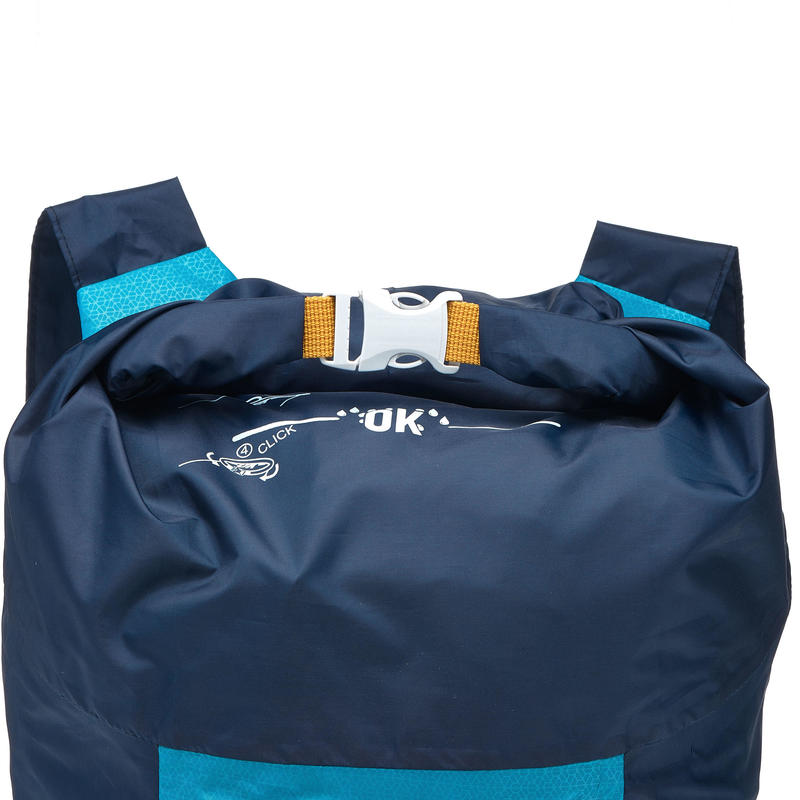 Product Video
PRODUCT DETAILS
Gender : ADULT
Sport Practices : TREKKING SEVERAL DAYS
VOLUME : 20 L
Colours : Blue/Black
Warranty :  2 Years
Backpack technical tests
We conduct laboratory tests to approve the components: fabrics, buckles, straps, foams, zips, etc. For example, for a fabric: resistance to wear, tearing, colour-fastness in UV rays, washing, waterproofing, etc. A final test on the finished product simulates the kind of treatment to which it will be subjected over several years, to assess the strength of the assembly. The pack is filled with weights and placed on a dummy that replicates thousands of cycles of a fast walking motion.
How is backpack volume measured?
The volume of each backpack is measured using a standardised method: we fill the main compartment as well as each pocket with little balls. Then we empty the balls into a graduated container to find out the equivalent number of litres.
A score for comparing the products' environmental impact
The product's environmental impact is calculated over its entire life cycle using various indicators. An overall rating from A to E is provided to help you easily identify the more eco-friendly products by comparing products of the same type (T-shirts, trousers and backpacks, etc.) Decathlon is committed to displaying the environmental information of its products.
Storage advice
Store your bag in a dry place.
Composition
Main fabric : 100.0% Polyester (PES)
---
Tags : decathlon bags 20l, decathlon bags 199, decathlon backpack 40l, decathlon bags 10l, decathlon bags 499, decathlon travel bags, decathlon bags 299, decathlon bags flipkart