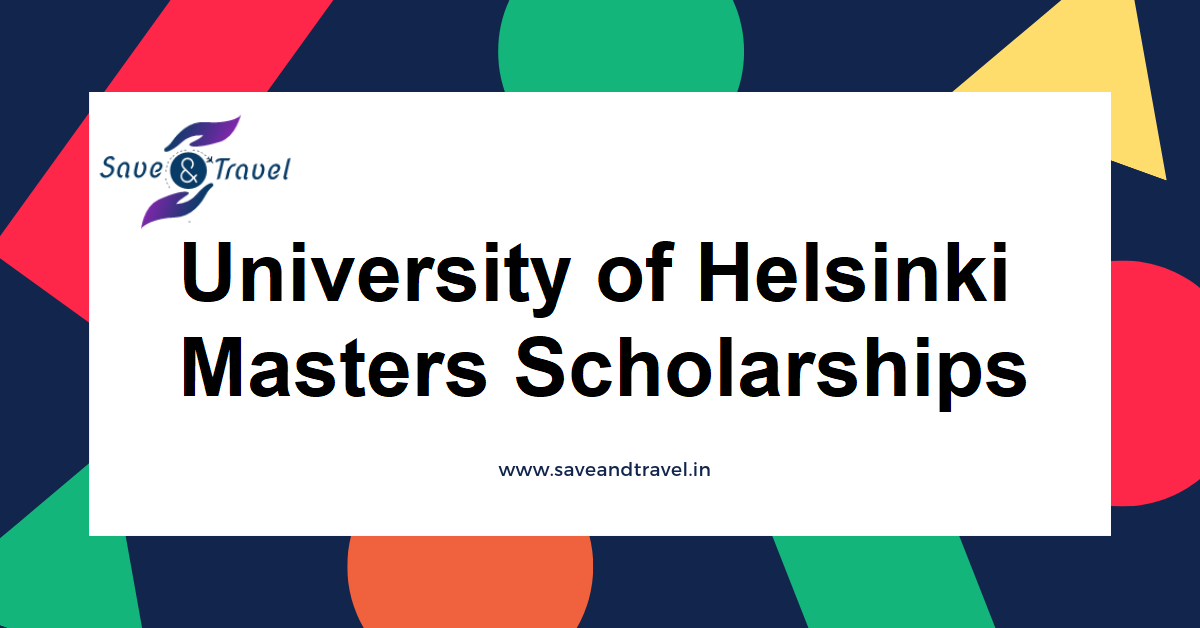 University of Helsinki Masters Scholarship – 2020
University of Helsinki Masters Scholarship – 2020
About University of Helsinki
University of Helsinki is among the top 100 Universities around the world.  It was established in the year 1829 and is in Finland.
About the Program
University of Helsinki Masters Scholarships are intended for excellent students from outside the EU/EEA and Switzerland who want to complete a Master's programme at the University of Helsinki.
Fully Funded Grant (Tuition fee + 10 000 EUR)
Full Tuition fee Grant
Tuition fees range from 13 000 to 18 000 euros.
Duration of  the scholarship is two years. For all scholarships, students are required to study full time (earn at least 55 ECTS per year) to fulfil the requirements of the scholarship. After the first study year, the progress of your studies will be checked and, depending on your progress, the scholarship will be continued.
All candidates must meet the following requirements:
You are eligible for the Master's programme at the University of Helsinki.
You are liable for tuition fees: Citizens of non-EU/EEA countries who do not have permanent residence status in the EU/EEA area are liable for tuition fees. You can check the FAQ at the Studyinfo website as to whether or not you are required to pay tuition fees.
You meet the requirements for obtaining an entry visa and residence permit for Finland.
You have obtained excellent results in your previous studies and can prove this in your application