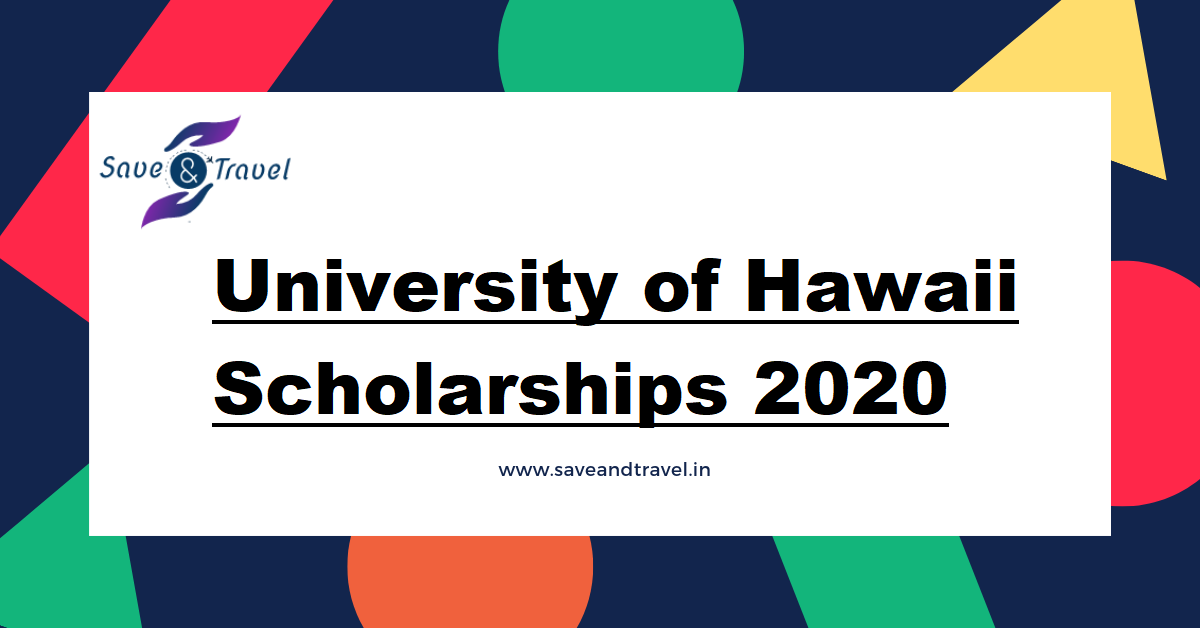 University of Hawaii Scholarships 2020 – Bachelors & Masters
University of Hawaii Scholarships
The University of Hawaiʻi offers a variety of scholarship opportunities and grants to regular students attending any of the ten UH campuses.
Scholarships available include need and merit-based awards, scholarships based on specific majors, preference for geographic location, campus and other unique criteria.
---
Keep in touch so you don't miss out the dates for an important scholarships
Whatsapp: https://chat.whatsapp.com/JDietV7uFFhDq4mKzCCWNU
Facebook: https://www.facebook.com/groups/321241531875197/
Telegram: t.me/scholarshiplist
Twitter: https://twitter.com/SaveAndTravel2
---
Within the UH System, students can apply for UH System Scholarships, campus scholarships, as well as scholarships that vary by campus department.
Since campuses vary, students are encouraged to begin by looking at their home campus financial aid office website for more information.
The UH System Common Scholarship Application is one way students can apply for multiple system and campus scholarships at the same time. This application is used for students interested in applying for:
Campus-specific scholarships (excluding UH Mānoa scholarships administered by department or the UH Mānoa Financial Aid Office)
UH Community Colleges Scholarships (available through the Office of the Vice President for Community Colleges)
UH System Scholarships (Awarded by the UH System Financial Aid Office)
UH 

Mānoa

 New Warrior Scholarships & Presidential Scholarships (e.g. Provost Achievement, Regents, 

Mānoa

 Excellence, and 

Mānoa

 International Excellence Scholarships)
Hawaiʻi

 Promise Scholarship

Hawaiʻi Promise Scholarship is a need-based scholarship program designed to make college affordable to all qualified Hawaiʻi students. The program provides financial assistance to help meet the direct educational costs of University of Hawaiʻi Community College students who are enrolled at least half time in an eligible academic program.

The "last dollar" scholarship is based on FAFSA-determined criteria and is applied after all other grants and scholarships have been awarded. It helps fill the financial gap for the direct educational costs of qualified students. Students may be eligible up to the amount of the total cost of UH direct costs including tuition, fees, books, supplies and a standard transportation allowance.

More information about Hawaiʻi Promise
Regents and Presidential Scholarship
The Board of Regents established the Regents and Presidential Scholarships to support Hawaiʻi students with a record of outstanding academic achievement. Regents Scholarships are awarded to 20 outstanding freshmen and Presidential Scholarships are awarded to incoming juniors.
Visit the Regents and Presidential Scholars page for more information and how to apply.
UH Mānoa Provost Achievement Scholarship
Scholarships will be awarded by the Office of Admissions to high-achieving Hawaiʻi high school graduates. To be considered, students must meet the priority deadline for fall admission, the scholarship requirements, and be accepted to UH Mānoa. Visit the UH Mānoa Provost Achievement Scholarship website for more information.
UH Hilo Chancellor's Scholarship
The UH Hilo campus offers a competitive Chancellor's Scholarship, which covers full tuition for four years. Factors considered include academic scholarship, leadership experience and potential, community service and financial need.
Visit the UH Hilo Chancellor's Scholarship website for more information.
UH West Oʻahu scholarship
The University of Hawaiʻi–West Oʻahu offers a competitive full tuition award acknowledging academic achievement, leadership, and community service. Visit the UH West Oʻahu scholarship website for more information.
---
Keywords : university of hawaii scholarships for international students, uh manoa scholarships star, uh manoa new warrior scholarship, uh hilo scholarships, uh common scholarship, university of hawaii at manoa, university of hawaii grants, university of hawaii swimming scholarships