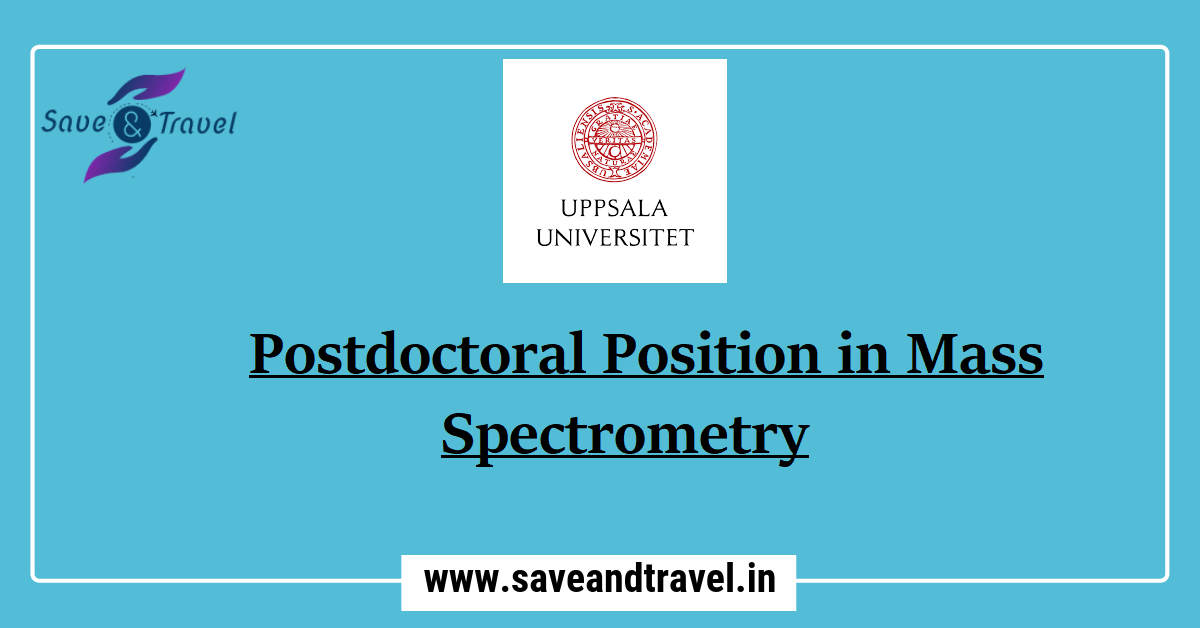 Postdoctoral Position in Mass Spectrometry
Main tasks: Analyse biological samples with different types of mass spectrometry imaging techniques. The MSI work includes both assignment projects and research projects. Post-processing of MSI data from different applications is an important part of the work.
The work also includes to practically supervise students, research students, and others. Special responsibilities: The work involves responsibility for the operation and maintenance of equipment that is in the laboratory.
Qualifications required
To be eligibility for a position as a Post-doc the applicant must hold a PhD or equivalent. The applicants PhD degree must have been obtained no more than three years prior to the application date. The PhD can be older than three years if there are special circumstances. Such special circumstances ac be periods of sick leave, parental leave etc., which are deducted from the three-year period.
Qualified to be employed as a postdoc are the ones with a PhD in the pharmaceutical, medical or similar field.
The applicant must have experience in MSI, especially high-resolution MS (MALDI), MALDI MSI with instrument type TOF/TOF, experiments with tandem mass spectrometry, and preparation of histological tissue sections and dyes.
Uppsala University strives to be an inclusive workplace that promotes equal opportunities and attracts qualified candidates who can contribute to the University's excellence and diversity. We welcome applications from all sections of the community and from people of all backgrounds.
Pay: Individual salary.
Starting: After agreement.
Typ of employment: Temporary position in two years.
Workning hours: 100 %.
For further information about the position please contact Professor Per Andrén e-mail Per.Andren@farmbio.uu.se  +4618-471 7206 or administrative coordinator Marina Rönngren, e-mail marina.ronngren@farmbio.uu.se  +4618-471 4301
You are welcome to submit your application no later than April 30 2019, UFV-PA 2019/108.