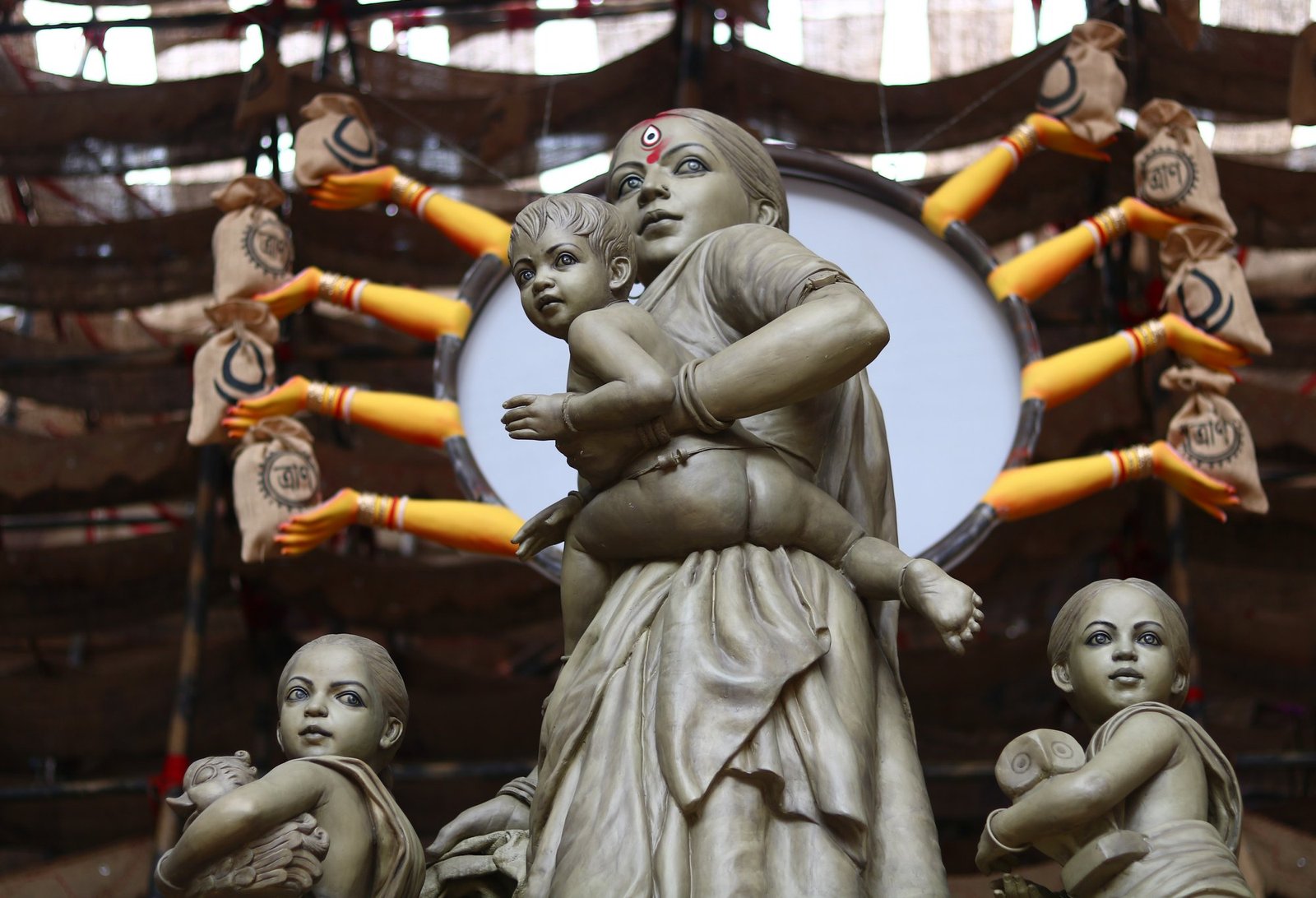 Migrant Mother Avatar of Goddess Durga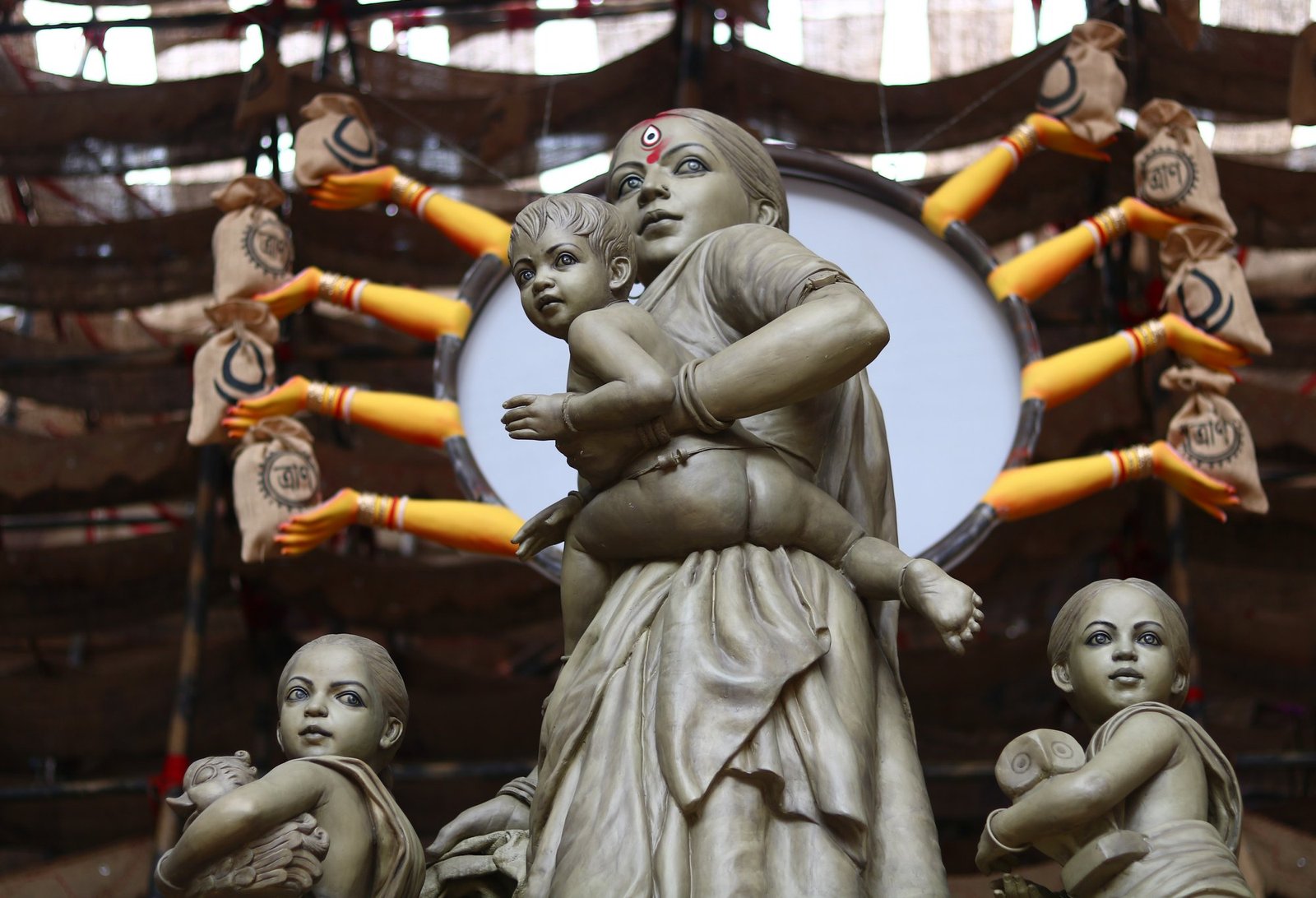 Being one of the most celebrated festivals in India, with mostly Bengalis in almost every part of the country getting immersed in prayers before the Goddesses Durga, celebrating her victory over 'Mahishasura', Durga puja is grandly celebrated but this year, it's a bit different story due to COVID. Migrant Mother Durga Puja
Barisha Club Durga Puja committee from Behala, Kolkata has come up with an evocative step to worship migrant mother statue as the Durga idol this year. This is a tribute to the ongoing struggle faced by thousands of migrant workers around India in the backdrop of COVID-19.
The migrant mother in pale saree with a shirtless toddler in her arm will be the main deity, Maa Durga's idol with other migrant workers as Saraswati, Laxmi, Ganesh, and Karthik. There is no weapon on the hands of the goddess and no asura beneath her feet.
Due to COVID-19, the statue and the pandal are made in one-fourth of the budget of last year.
Durga Puja in Kolkata is not just worship but an extravagant display of skills of artisans, craftsmen, and musicians. The artist Rintu Das said that "This idea came to me during the lockdown when I saw the plight of migrant workers. The sight of a woman walking miles without aid and four children is something I consider worth deifying,"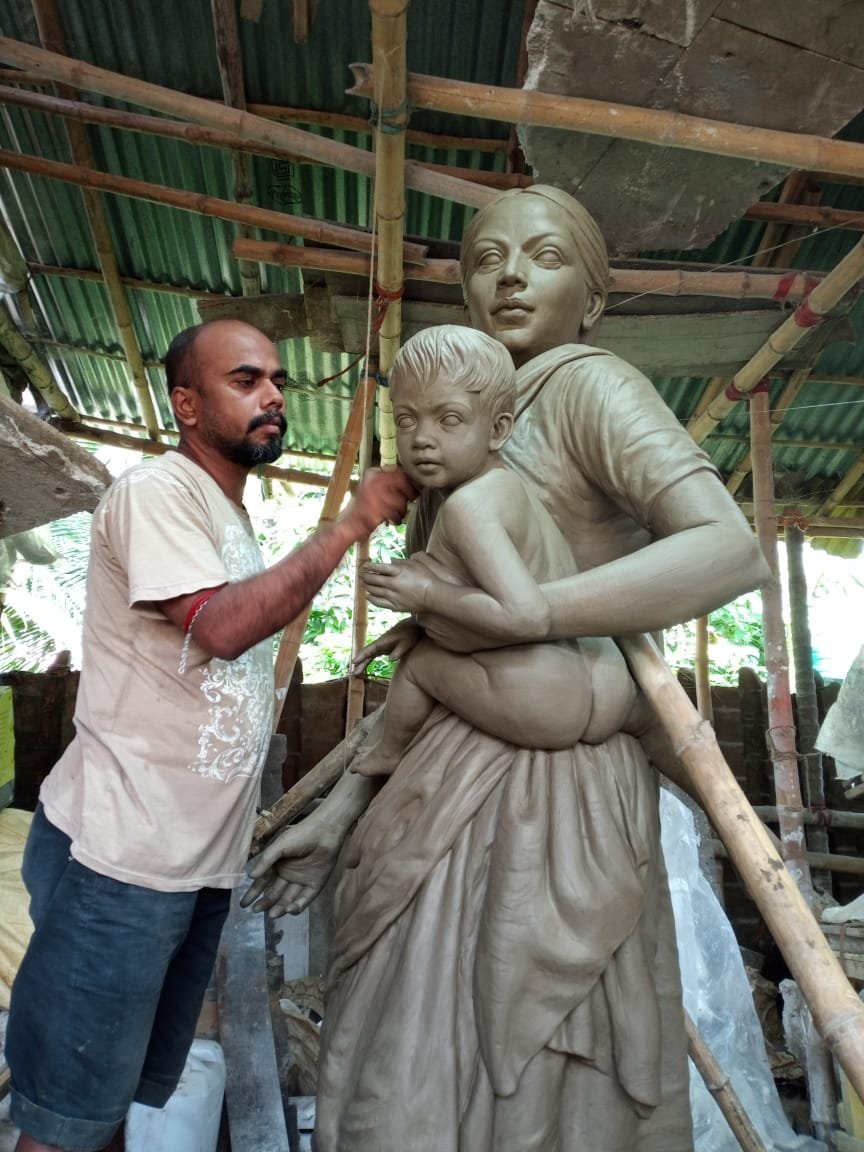 The Barista Club on their Facebook page shared the painting by Shilpi Bikash Bhattacharya, which inspired the artist.
More than one crore migrants returned to their home states on foot during March-June 2020, as per data compiled by the Ministry of Labour and Employment. About 81,385 accidents occurred on the roads during the period with 29,415 fatalities, the Minister of State for Road Transport and Highways V K Singh told Lok Sabha in a written reply.
It was inaugurated by the West Bengal Chief Minister Mamta Banerjee on Wednesday 14th October 2020.