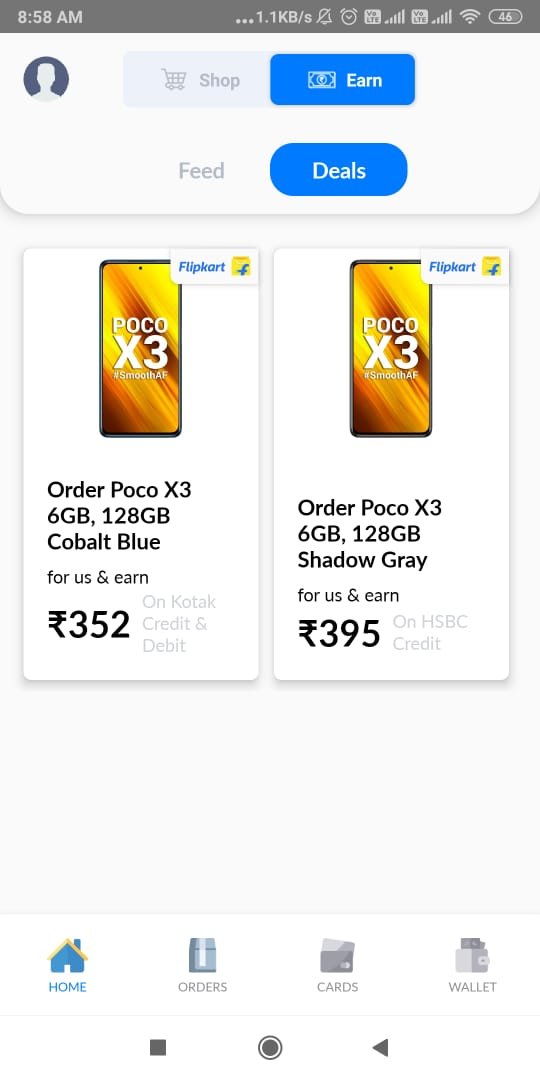 What is Yaper? And How Can You Earn Through It?
What is Yaper?
Yaper is an amazing concept that connects two different kinds of people. One who wants to buy a product but with a card (credit/debit) discount but does not have that card and another who has that card but does not need that product.
Let me just brief you on what exactly is Yaper and what can you do with it?
Let's assume two-person – Ram and Shyam
Ram wants to buy a phone which is 10,000 INR at Flipkart. He knows that there is a 10% discount on SBI credit cards. But he does not have an SBI credit card, so if he wants to purchase the phone, he has to pay 10,000 INR.
Shyam has an SBI credit card but he does not want to buy any phone nor does he knows Ram.
So Yaper comes here and connects Ram and Shyam. Shyam buys the phone for Ram using his SBI credit card.
Original Phone Price – 10,000 INR
Price After Card Discount – 9,000 INR
Shyam Pays – 9000 INR from his card and gets back 9300 INR in his account
Ram Pays – 9400 INR instead of 10,000 INR and gets the phone
Yaper Receives – 100 INR (took 9400 from Ram and pays 9300 to Shyam)
Benefits of using Yaper
Now let's see, who benefits what
Shyam – has 5 benefits
400 INR profit
Cash in hand for 30–45 days as he has spent 9,000 INR from his credit card but got 9400 INR cash in his bank account.
He got 100 super coins from Flipkart for purchasing this phone
He will get reward points for spending money on his credit card
Ram – needed that phone urgently and gets the phone at a reduced price.
Yaper – Keeps the 100 INR for connecting Ram and Shyam
How much can I earn through Yaper
As more and more people are now buying products online and there are numerous offers on credit/debit cards. The more cards you have, the more benefit you can take.
If you have multiple cards with a combined credit limit of 2,00,000 INR then you can earn around 30,558 INR per month.
How Yaper Works – Step by Step Guide
Step #1 – Download Yaper App
Step #2 – Register using your mobile number
Step #3 – If you want to earn (buy products for others using your card) then select earn, otherwise if you want others to buy for you then select shop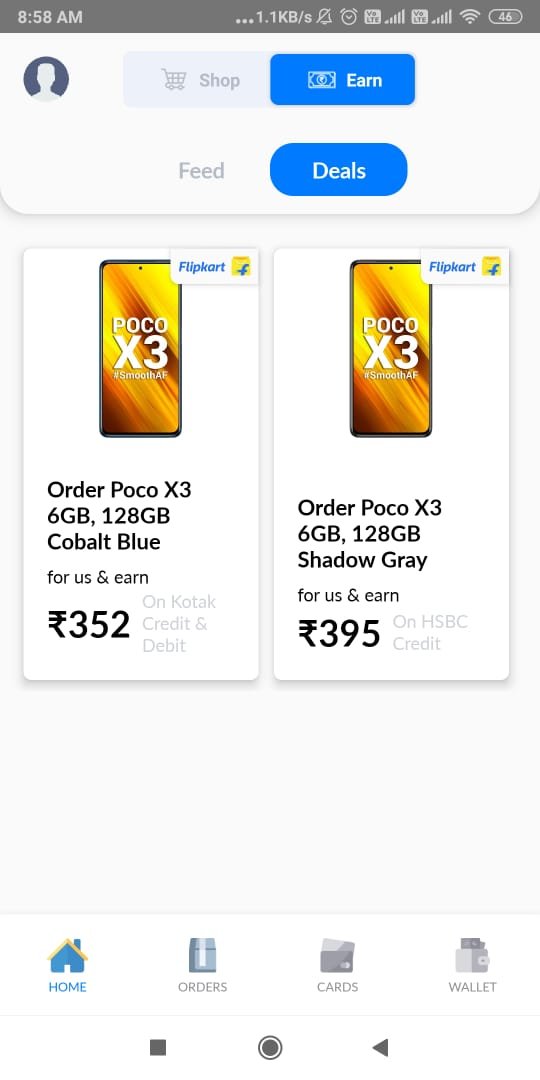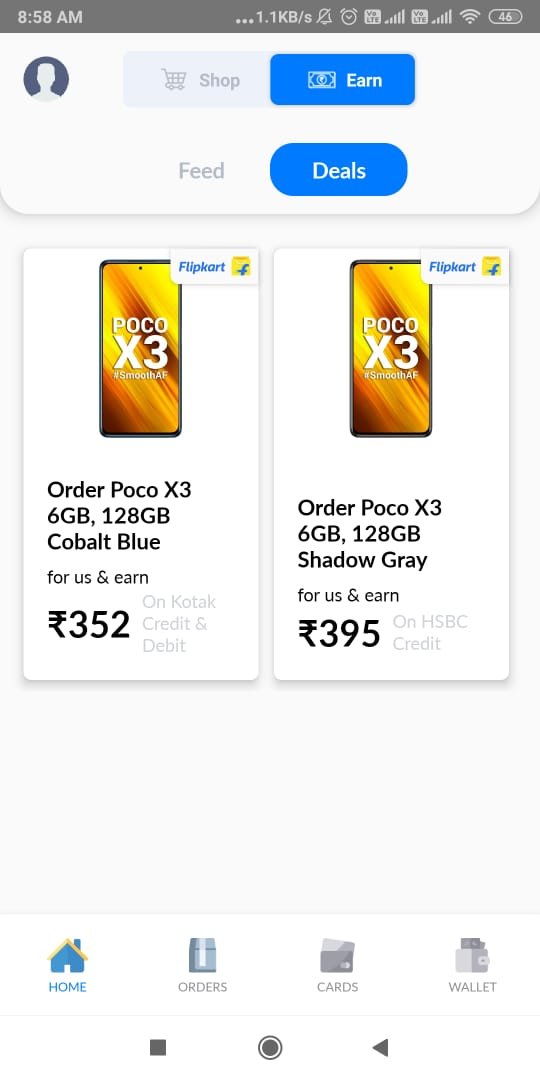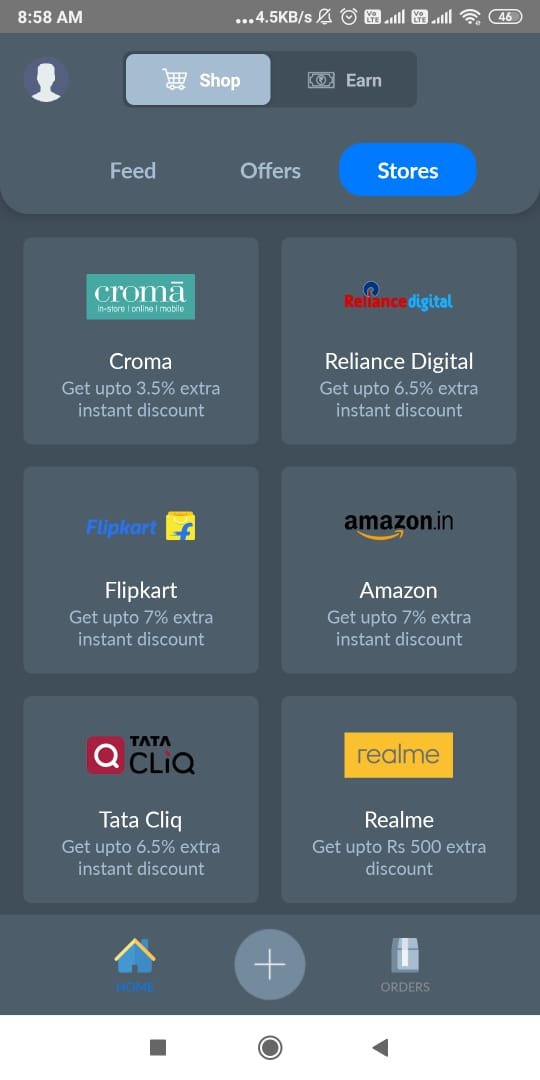 Step #4 – You will see a product list like this above. If you have the respective card then you can order that product. For example, if you order the Poco X3 then you would be getting 352 INR extra on what you spend.
On the other hand, if you want someone else to buy a product then you can select stores and put your product link. Yaper will tell its discounted price. You pay the discounted price and Yaper will put that product on the shopping list to be ordered by others.
Step #5 – Once the order is delivered, you get the money spend on your card + extra earning on your bank account.
Concluding Remarks
Most of the times, it happens that Flipkart/Amazon or others give discount only once on a card. In that case, Yaper becomes handy in saving extra money. Moreover, I see that are "N" number of offers on different cards and for a common man holding all the credit/debit cards is not possible.
Yaper is a growing community and I have observed that whatever you want to purchase, the order is usually placed in a day.