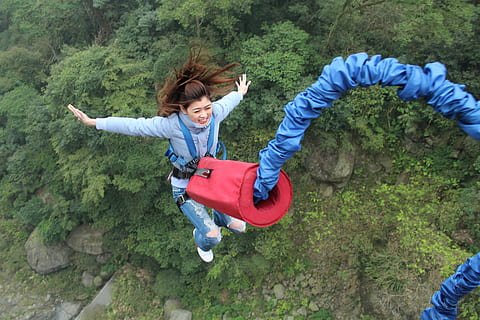 India is known for its diverse culture, rich history, and exquisite cuisine. However, it is also home to some of the most thrilling and adventurous activities that attract tourists from all over the world. In this article, we will explore the top activities in India that you must try at least once in your lifetime. From a Ladakh Bike trip to Skiing in Kashmir, we have got you covered!
Ladakh Bike Trip: The Ultimate Adventure
If you are a thrill-seeker and want to experience the ultimate adventure, then a bike trip to Ladakh should be on your bucket list. Ladakh, located in the northernmost part of India, is known for its picturesque landscapes, snow-capped mountains, and stunning lakes. Riding a bike on the winding roads of Ladakh is an experience like no other. One can book Leh Ladakh tour and the journey will take you through high-altitude passes, barren deserts, and remote villages, giving you a glimpse into the rich culture and tradition of the region.
Cordelia Cruise Mumbai: A Luxurious Experience
If you want to indulge in luxury and enjoy breathtaking views of the Mumbai skyline, then a Cordelia Cruise is the perfect activity for you. The cruise takes you on a journey along the Arabian Sea, where you can relax on the deck and soak in the sun while sipping on your favorite drink. The cruise also offers live music, dance performances, and a variety of delicious cuisines, making it a perfect option for a romantic date or a family outing. Visitor can book the Cordelia cruise packages online.
River Rafting in Rishikesh: The Adrenaline Rush
Rishikesh, situated in the foothills of the Himalayas, is known as the adventure capital of India. River Rafting in Rishikesh is one of the most popular activities among adventure enthusiasts. The Ganges river, which flows through Rishikesh, offers rapids of different grades, making it suitable for both beginners and experienced rafters. You can also indulge in other activities such as bungee jumping, flying fox, and camping in Rishikesh.
Scuba Diving in Goa: Exploring the Underwater World
Goa, known for its beautiful beaches, is also a popular destination for scuba diving. Scuba diving in Goa will take you on a journey into the underwater world, where you can explore the colorful coral reefs, exotic marine life, and shipwrecks. The dive sites in Goa offer different levels of difficulty, making it suitable for both beginners and experienced divers.
Paragliding in Bir: Flying Like a Bird
Bir, located in Himachal Pradesh, is known as the paragliding capital of India. Paragliding in Bir will give you the opportunity to fly like a bird and enjoy breathtaking views of the Himalayas. The activity is suitable for all ages, and you can choose from different packages depending on your level of experience.
Skiing in Kashmir: An Experience of a Lifetime
Kashmir, known as the "Paradise on Earth," is not just a destination for its beautiful scenery but also for skiing. Skiing in Kashmir will take you on a journey through snow-capped mountains, giving you an experience like no other. The ski resorts in Kashmir offer different slopes for beginners and advanced skiers, making it suitable for all skill levels.
Conclusion
India offers a plethora of activities for adventure and thrill-seekers. From a Ladakh Bike trip to Skiing in Kashmir, there is something for everyone. These activities not only provide an adrenaline rush but also give you a chance to explore the beauty and diversity of India. So, what are you waiting for? Pack your bags and embark on an adventure of a lifetime