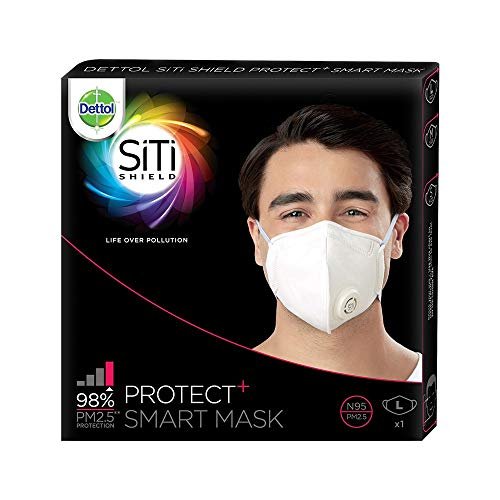 Review Of 7 Best Air Purifiers In India
Rs. 17,490
Rs. 29,900
in stock
as of March 17, 2020 8:09 am
Rs. 8,500
Rs. 9,990
in stock
2 new from Rs. 8,500
as of March 17, 2020 8:09 am
Rs. 11,123
Rs. 15,990
in stock
9 new from Rs. 11,123
as of March 17, 2020 8:09 am
Rs. 9,999
Rs. 12,999
in stock
as of March 17, 2020 8:09 am
Last updated on September 21, 2023 4:22 am
How do Air Purifiers work?
In the last few years, Air pollution has become a severe global problem and is responsible for thousands of premature deaths. In a country like India, it is kind of an epidemic around areas of the National Capital Region (NCR).
The reports of recent Air Pollutant is scary, with Air Quality Index reaching around 1000 (0-50 is considered good). This has created the need for an air purifier. In this blog, I will discuss about why there is need for air purifer, do air purifier work and what are the best air purifiers available in India. I will also be discussing on how to select an air purifier and what things you should look for in an air purifier.
Why air purifier is needed?
An average adult inhales and exhales about 7-8 liters of air per minute when resting. This amounts to a total of around 11,000 liters of air per day. And we all know how the air has polluted in recent times, thanks to the rapid increase in vehicles, agricultural practices, and industries.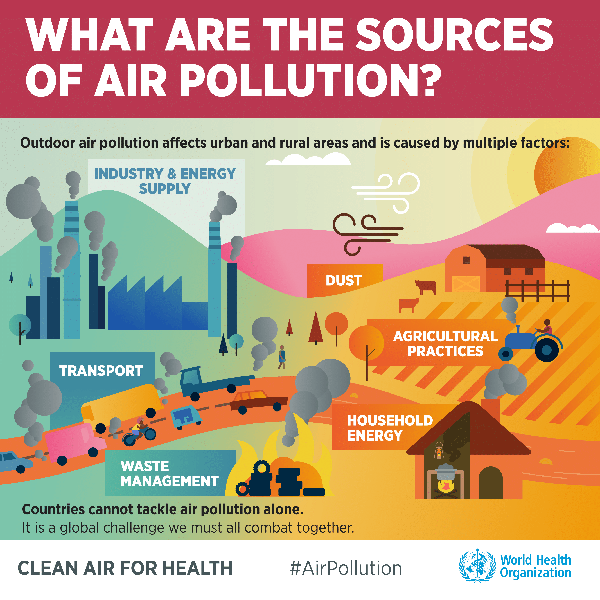 Your best defense against indoor air pollution is to try to avoid having pollutants enter your home or office. In a recent article published in Economic Times, India has 7 of the top 10 most polluted cities in the world. Air pollution causes disastrous effects causing Respiratory and heart problems.
Read More: 28 Reasons You Need an Air Purifier
Some people have myth that if you have an AC then they may not require an air purifier. "Air conditioning and air purification are two different concepts, while an AC just circulates dirty air, a purifier eliminates harmful particles and odours. Air conditioning has got nothing to do with air purification as it is ineffective against dust and pollen."
If you think that you are spending most of the time outdoor and buying an air purifier may not be a good investment, then you are wrong, indoor air quality is up to 10 times worse than outdoor air quality because closed spaces enable potential pollutants to build up more than open spaces do.
Read More:  Top 5 Myths about Air Purifiers that you need to discard right now
Are air purifier effective?
Most air purifiers remove airborne pollutants like mold spores, pollen, dust, bacteria, and pet dander. But determining whether an air purifier is effective is measured by its ability to capture particles and the amount of air it can process in a given time. Air purifier removes up to 99 percent of airborne bacteria.
Air pollutants are mostly of PM10, PM2.5, and smaller particles. PM10 particles are removed by pre-filter whereas PM2.5 and other small particles are removed by HEPA filter. Some of the air purifiers also have additional filters such as UV filter, antibacterial filter, etc. Air purifiers are very useful in a house where people suffer from asthma, allergies, and also protect newborn and pregnant ladies from harmful air pollutants. The activated carbon filter in the purifier helps to remove odours.
Read More:
How to select an air purifier?
Selecting an air purifier can be a cumbersome task. Some of the important thing to look for will be
Step 1: Measuring your room size
Measure your room size. Let's say, you have a bed room size of 14ft X 16ft = 224 Sq ft. Then you should buy an air purifier which has 20-40% more coverage area (300 Sq. ft).
For multiple connected rooms, like a living room, dining room and kitchen, the only additional step you have to do is combine the total square footage numbers from each space.
For example, a 10′ x 20′ living room = 200 sq. ft., a 10′ x 10′ dining room = 100 sq. ft., and a 15′ x 20′ kitchen = 300 sq. ft. Combining these totals together (200 + 100 + 300) equals 600 sq. ft.
Step 2: Know your budget and select additional features based on it
HEPA filter and Carbon activated filter is recommended. Some addition feature can be chosen based on your budget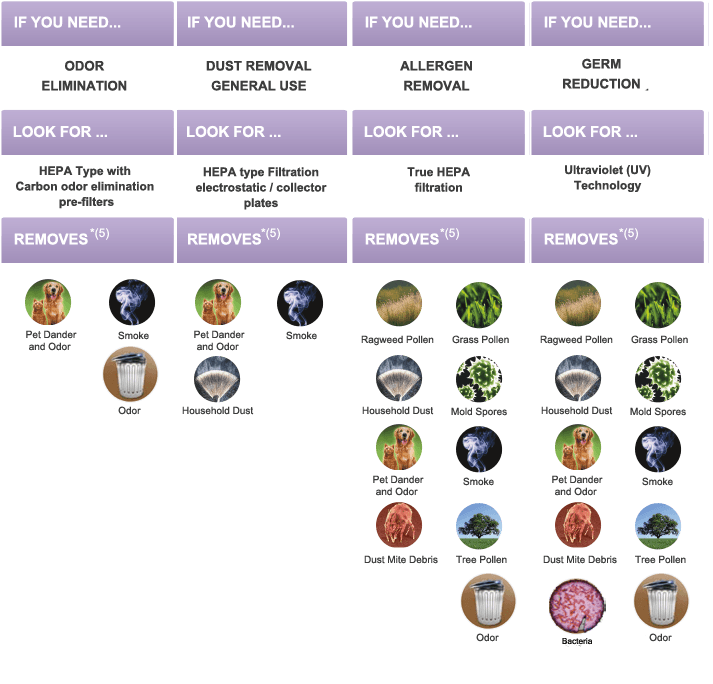 Pre-filter 
Digital Controls 
Adjustable Fan Speeds 
Filter Replacement Indicators 
Programmable Timer  
Antimicrobial Treatment 
Air Quality Sensors 
PlasmaWave Technology 
Photocatalytic Oxidation (PCO) 

Night mode
Mobile App 
Step 3: Additional thing to consider
You should also take into consideration things like
Maintenance Costs: HEPA filter or carbon filter will require routine filter replacements. Filter lifespans can be anywhere from three months to one year. Filter costs range from 2000-3500 INR.
Noise Level: Air purifiers use a fan to draws air into the unit and pushes it through filters so that they can collect harmful particulates from the room. The slower the fan speed, the lower the noise level and the faster the fan speed, the louder it sounds.
Energy Consumption: It's best to find a device that carries the Energy Star rating, which ensures that it uses the least amount of energy possible.
Manufacturer Reputation: When you're buying an air purifier, it's important for you to consider the reputation of the manufacturer for the device you want to buy.
Warranty: Before purchasing an air purifier, it's recommended that you look at the manufacturer's warranty. This can help avoid potential problems in the long run.
Important Things to Know before buying Air Purifiers
Air purifiers may be a new appliance to you. You should know these things before buying an air purifier.
What is CADR(Clean Air Delivery Rate)?
This rating was developed by the Association of Home Appliance Manufacturers (AHAM) It means how efficient a purifier can clean a room. A CADR of 300 m3/hr means that it can remove all particle in 300 m3 in an hour (CFH). The higher the CADR number, the more air it filters per minute for that particle size range.
What is ACH(Air Change per Hour)?
The ACH rating tells you how many times the device can exchange the air within a room with clean, fresh air every hour. The higher the number, the more efficient the machine is at purifying the air inside a room.
What does CFM stand for?
CFM is short form on cubic feet per minute, and it gives information on the efficiency of the air purifier. 200 CFM means the purifer can remove 200 cubic feet of air per minute. (100 cubic foot = 2.83 m3)
How much maintenance is required for the air filters?
You will have to change the filters every 4-12 months depending on the model of purifier you use. The cost of the filter can be around 2000-3500 INR.
How much electricity does an air purifier use?
If you consider a purifier with 40W that runs 16h per day then the electric consumption is around 3.84 INR (@6 INR per KwH). You can calculate the electricity cost for other purifiers Here.
How long should I run my air purifier?
You should run the purifier as long as you can. Try to change the mode if you are not around. Many purifiers have a sleep mode.
Where should I place my air purifier?
If you have HEPA and carbon filter air purifier then place them 2-3 feet away from any wall or furniture. This will give the device enough surrounding airspace to work at maximum power. Dyson TP04 Pure Cool Air Purifier has 360 degrees Glass HEPA Filter, that is more convenient in placement.
Which air purifier is best?
Air purifiers are available at different range, prices and features. It may not be very pocket friendly to the common man but it will be worth to have a purifier that can take care of allergies and keep the particulate matter at permissible limit.
Some of the important criteria for a good air purifier would be
 A good quality Hepa filter
An activated carbon filter ( when heavy gaseous pollutants are present).
Enough air volume to change the air around 5 times every hour in your room size.
Filter life of HEPA and activated carbon filter
The replacement cost of Filters
---
Mi Air Purifier 2S (White) – (under 10,000 INR)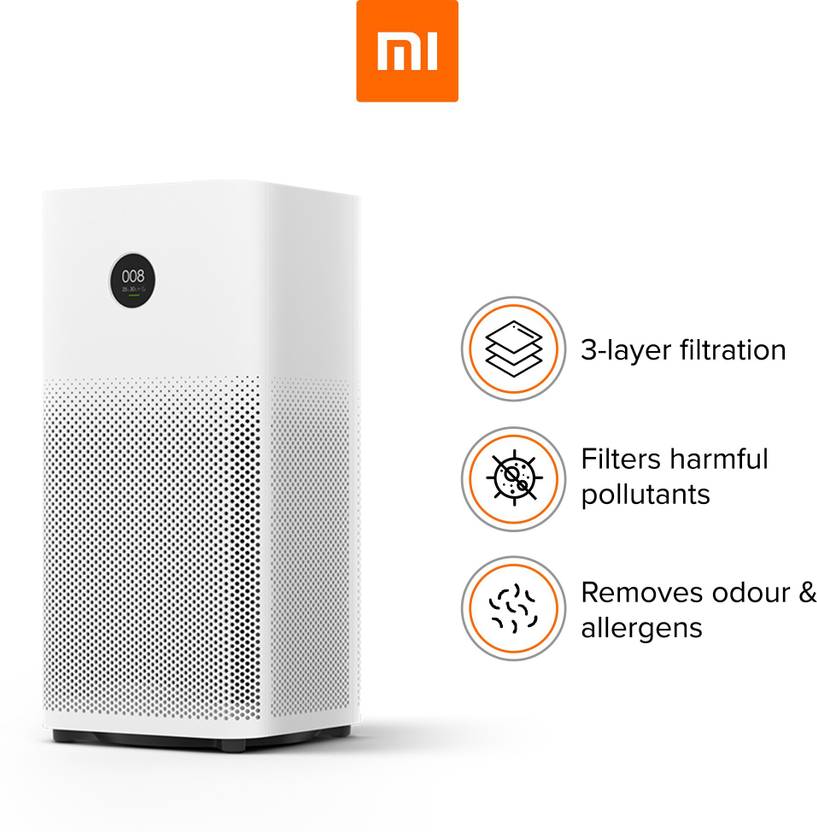 The Mi Air Purifier 2S is one of the most popular air purifiers in India.
It is also one of the cheapest and is equipped with an OLED Display which automatically adjusts its brightness and a High-precision
Laser Sensor that can detect the smallest of impurities, this Mi air purifier is just what you might be looking for.

GOOD STUFFS
3- layer filtration, removes harmful PM2.5, Cleans air (400 square feet in 10 minutes)
Smart control through Mi Home App and Alexa
Three different modes- Auto, Sleep and Favourite
BAD STUFFS
The Mi S2 is only suited for small rooms and living rooms due to its lower coverage and CADR. The bigger the room the longer it may take for purification.
Also, you will have to change the filters every 4-5 months.
---
Philips 1000 Series AC1215/20 Air Purifier (White) (under 10,000 INR)
This air purifier is capable of eliminating the pollution caused by cigarette smoke, formaldehyde, and other harmful gases.
The AeraSense technology helps in diminishing the PM2.5 level. This air purifier is designed to conduct a real-time check on the quality of indoor air.

GOOD STUFFS
Excellent quality purification
Good after-sales service provided by Philips
Great looks
BAD STUFFS
Some customers have complained about the malfunctioning of the real-time PM2.5 level indicator.
---
Atlanta Healthcare Beta 350 43-Watt Air Purifier (under 10,000 INR)
It has a 7 stage filtration process that will surely provide you the peace of mind for clean air at home.
It has unique air purification technology called the iCluster technology to remove the impurities in the air 
It is also good for average space rooms. 
This air purifier can be controlled manually or through remote control

GOOD STUFFS
iCluster technology uses a 7-stage air purification process.
Timer from 1-12 hours
Has Super Silence technology, which produces less than 45 dB of noise.
Monitors air quality automatically and changes fan speed accordingly.
Comes with a filter change indicator.
BAD STUFFS
---
Airspa With Device Tms 16 Hepa Air Purifier + Remote Control (Around 10,000 INR)
It consists of HEPA filter, UV light, Negative ionizer, activated carbon filter, anti-microbial filter and pre-filter.
One can operate it by using a remote control or even manually. 

GOOD STUFFS
Only 40 watts of power is consumed by this air purifier.
Its 6-unique filter and odor sensor provides quality air and makes breathing easier.
BAD STUFFS
Can't be controlled by smart phone
---
Philips 2000 Series AeraSense AC2887 Air Purifier (under 20,000 INR)
It has 3 smart auto modes, that gives you complete control over the air quality in your room. 
The AeraSense technology helps in diminishing the PM2.5 level. This air purifier is designed to conduct a real-time check on the quality of indoor air.
NanoProtect Activated Carbon Filter, HEPA Filter, and the Vita-Shield IPS Technology removes the finest of particles (< 15 microns)

GOOD STUFFS
PM level brought down in just a few minutes of use.
Easy Installation and Operation.
Modern, technologically advanced purifier.
BAD STUFFS
Does not display pollution levels in the room
The filter needs to be changed regularly
---
Philips 3000 Series AC3256/20 60-Watt AeraSense Air Purifier (White) (under 25,000 INR)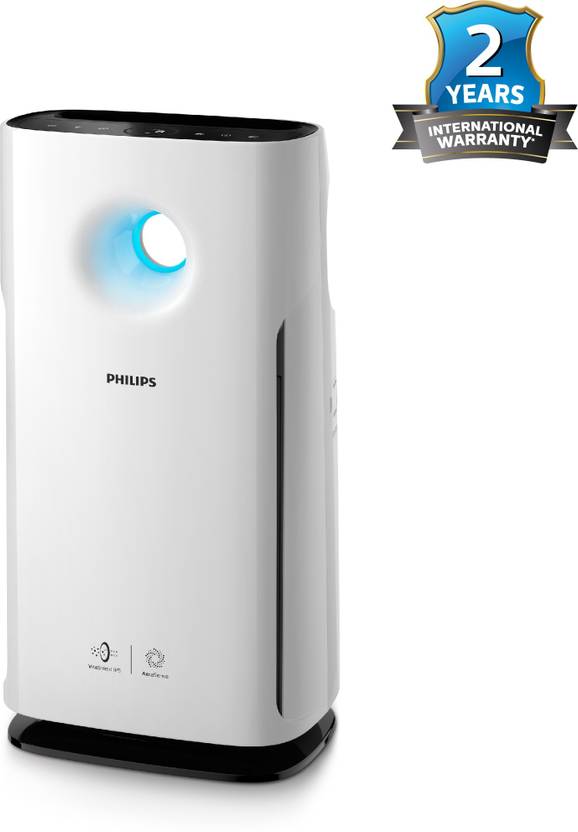 Real-time PM2.5 measurement and display with professional-grade air quality sensing technology
Dedicated Special Allergen mode, Ultra Silent sleep mode. Humidifying feature can help to increase the humidity in the air by up to 60 percent for alleviating symptoms brought on due to allergies.
NanoProtect S3 Activated Carbon and True HEPA filters, VitaShield IPS Technology

GOOD STUFFS
Versatile and portable purifier
AeraSense technology automatically monitors air quality and changes fan speed accordingly.
Has an automatic alert for when the filter has to be replaced.
Very quiet, especially in the silent mode (only 33 dB).
BAD STUFFS
The coverage area seems to be far lesser than the desired limits.
Doesn't have remote control
---
Dyson TP04 Pure Cool Air Purifier, Wi-fi & Bluetooth Enabled
The Dyson Pure Cool link comes with an attractive tower shaped and is capable of removing particles as small as PM 0.1 (0.1 microns).
It has a lower face velocity that removes the ultrafine pollutants to escape back into the room.
It is Wi-Fi enabled and you can monitor the quality on your app
Automatically senses and reports air quality levels (PM 2.5, PM 10, VOC, NO2 & overall AQI) on LCD screen; only purifier to report ALL of these separately.
360 degrees Glass HEPA Filter & Tris Impregnated Activated Carbon Filter capture 99.95% of harmful ultra-fine pollutants & allergens as small as PM 0.1.
Patented Air MultiplierTM technology projects over 360 litres of purified air per second across your whole room

GOOD STUFFS
Certified Asthma & Allergy Friendly by AAFA (Asthma and Allergy Foundation of America)
Diffused mode, 10 speed settings, Auto mode, Night mode, Sleep timer, Wi-Fi & Bluetooth enabled. Easy filter change with notification on app / LCD screen when any of the filters need replacement
350 degrees oscillation ensures proper circulation throughout the room; personalized angle feature
BAD STUFFS
It can be a bit expensive to some people
---
| Air Purifier | CADR | No. Of Filters | Coverage Area | Wattage (Watts) | Price |
| --- | --- | --- | --- | --- | --- |
| Mi Air Purifier 2S | 310 m3/hr | 3 | 400 Sq. feet | 29 | |
| Philips 1000 Series AC1215/20 | 270 m3/hr | 3 | 677 Sq. feet | 50 | |
| Atlanta Healthcare Beta 350 43-Watt | 170 m3/hr | 7 | 350 Sq. feet | 43 | |
| Airspa With Device Tms 16 | 180 m3/hr | 6 | 350 Sq. feet | 40 | |
| Philips 2000 Series AeraSense AC2887 | 200 m3/hr | 3 | 450 Sq. feet | 56 | |
| Philips 3000 Series AC3256/20 60-Watt | 376 m3/hr | 3 | 818 Sq. feet | 60 | |
| Dyson TP04 Pure Cool Air | Doesn't uses CADR ratings | 3 | 600 Sq. feet | 40 | |
Concluding remarks
There are many more purifiers available in the market then these seven. I have selected these based on their specification, company reputation, and product review. Dyson TP04 Pure Cool Air Purifier is one of the best in the range of 35,000 INR. Atlanta Healthcare Beta 350 is also recommended because of presence 7 filters. It has 4 stars plus rating in Amazon and is under 10,000 INR. If you can afford higher then go for Philips 2000 series.