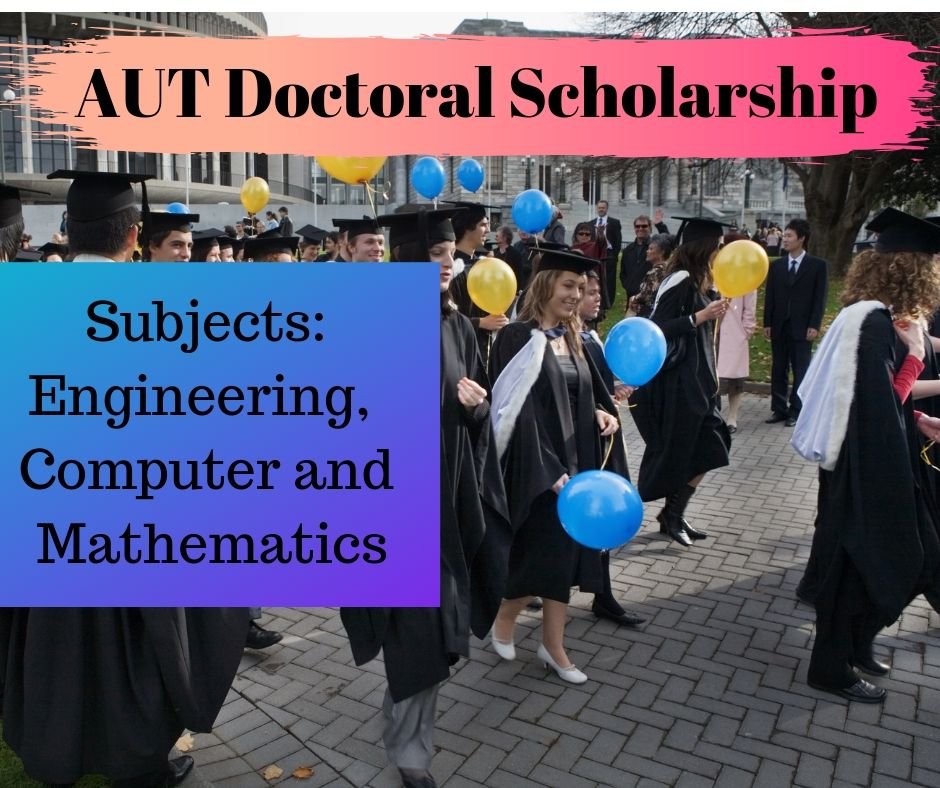 AUT, New Zealand – Doctoral Scholarship
AUT Doctoral Scholarship – Engineering, Computer and Mathematical Sciences
About the Fellowship
Auckland University of Technology (AUT) provides doctoral scholarships to highly achieving doctoral research students to AUT University in order to encourage and stimulate doctoral studies in areas of the University's research capability.
---
Join your social media group to get frequent updates on Scholarships
Whatsapp: https://chat.whatsapp.com/JDietV7uFFhDq4mKzCCWNU
Facebook: https://www.facebook.com/groups/321241531875197/
Telegram: t.me/scholarshiplist
Twitter: https://twitter.com/SaveAndTravel2
---
Eligibility
New Zealand citizens
permanent residents
International students
Areas of Study : Engineering, Computer and Mathematical Sciences
Number of Awards : Varies
Deadline : 1 November 2019
Selection criteria
•       Applicants must meet English language proficiency requirements as stated in the Academic Calendar (http://www.aut.ac.nz/calendar) at the time of application.
•       Applicants must meet the normal admission criteria for the doctoral programme and have received an Offer of Place (OOP) for the doctoral programme at AUT. http://www.aut.ac.nz/study-at-aut/entry-requirements/postgraduate-and-graduate-admissionrequirements
•       Recipients of this scholarship will have an excellent academic record, strong academic references and have demonstrated the potential for high quality research.
•       Scholarships are awarded on academic merit and recipients of this scholarship will normally have the equivalent of first class honours. Previous study should include research methodology paper(s) and an independent research project, including the writing of a report on that research.
•       The applicant's proposed field of study must be one where the University can offer supervision. Applicants should contact potential supervisors prior to application to confirm the availability of supervision for their proposed research.
•       Preference will be given to new applicants to the doctoral programme at AUT, including those currently in provisional candidature.
•       Applicants who have applied unsuccessfully in past rounds may reapply only if there is a change to the information submitted.
Click here for detail guideline
---
More PhD Oppurtunities
---
Tags: aut scholarships login, aut scholarships 2020, aut scholarships for international students, aut undergraduate scholarship (fees), aut application, aut certificate, aut transfer, aut entry requirements