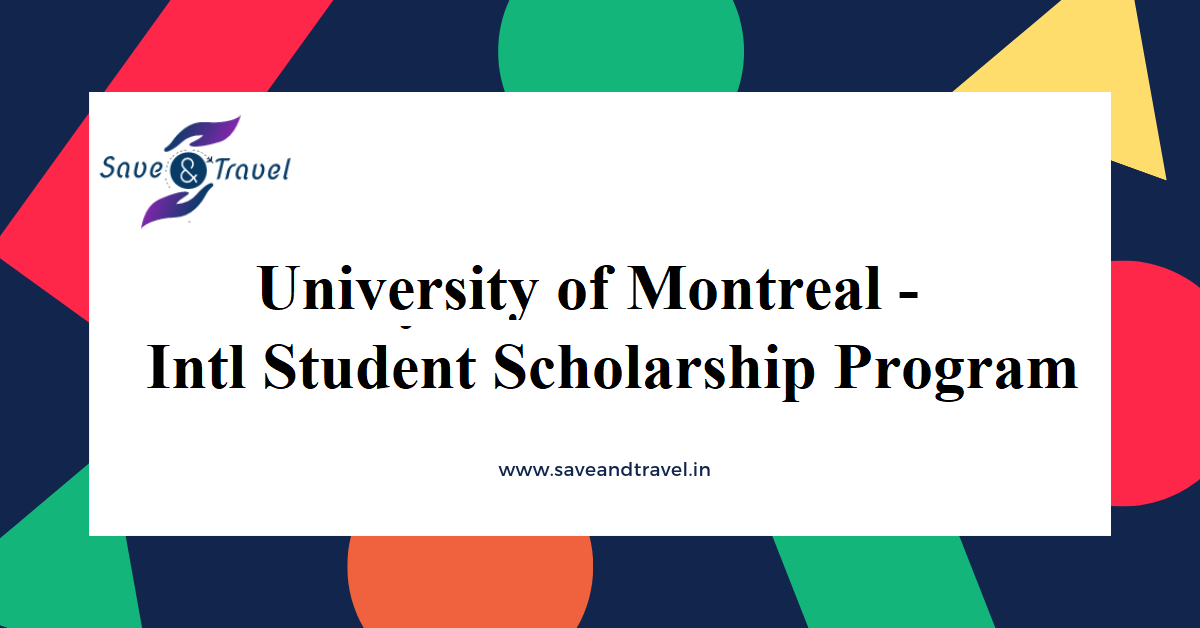 University of Montreal – International Student Scholarship Program
University of Montreal – International Student Scholarship Program
The goal of this new program is to help the best talent from around the world attend one of the finest francophone research universities in the world. In turn, these international students will help fulfil our educational mission by enriching the cultural diversity of the Université de Montréal community.
The UdeM exemption scholarship program is designed to support international candidates in their university studies. Starting in the fall of 2020, they could benefit from an exemption from the tuition fees normally charged to international students.
International students admitted as of Fall 2020:
Who hold a study permit and who are neither permanent residents nor Canadian citizens.
Who will be enrolled full-time in a study program throughout their studies.
Who will not benefit from another form of tuition fee exemption through another policy or measure. For example, French and Belgian Francophone students already benefit from this type of exemption.
Consult the Office of the Registrar website to learn about all exclusions.
How can I receive this scholarship?
1. Apply for admission
To get your application and admissions process off to a good start, explore "Compass", an interactive checklist that guides you through the required steps. Before completing the application form, make sure you respect the application deadlines and check the admissions requirements for the study programs of your interest.
2. Follow-up on your file and receive an offer of admission
A few days after submitting your admissions application, you will receive your access codes for the "Student Centre." This is the platform where you can monitor your application and receive your offer of acceptance letter.
3. Accept the offer of admissions to start the evaluation.
You don't have to apply for a UdeM Exemption Scholarship. New candidates' files will be evaluated to determine their eligibility and the amount of their exemption scholarship.
4. Receive the notice of award with the amount
After receiving your admissions offer, the Université de Montréal will promptly inform you, by email, of the amount of the scholarship to which you are entitled. Print and keep this document in a safe place. It will be useful for future reference.
5. Complete and submit the declaration form
Once you have received your Notice of Award, you will be required to submit the Déclaration de situations relatives aux exemptions des droits de scolarité supplémentaires pour étudiants internationaux form. This document will be available at your Student Centre, the platform for monitoring the progress of your application to the Université de Montréal. Be sure to read all the instructions before returning the form and submitting the required supporting documents, if applicable.