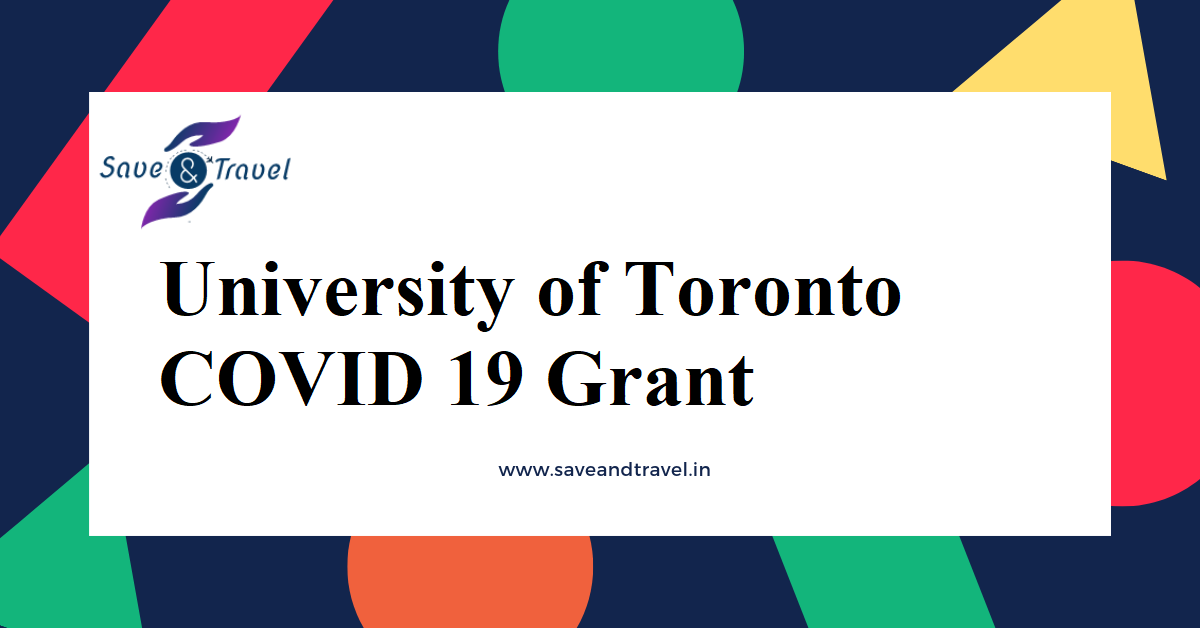 University of Toronto COVID 19 Grant
The COVID-19 Emergency Undergraduate Grant is intended to assist current U of T undergraduate domestic and international students impacted by COVID-19 and who need immediate short-term financial relief because of unexpected expenses. This grant is open to both part-time and full-time students.
Each request for emergency aid is considered on its own merits and based on need associated with an educational program and unexpected critical costs incurred by students as a direct result of COVID-19.  Expenses that may be considered include living costs, travel home, moving costs, technolgy and other extraordinary and reasonable needs.
The grant is not able to cover expenses that are unrelated to COVID-19 and existing debt obligations or non-essential expenses. Examples of ineligible expenses are tuition fees to U of T; request for summer tuition fees for courses taken elsewhere; support for partner or family expenses; expenses for MCAT preparatory course; mortgage or maintenance fees for secondary residence and other discretionary expenses (e.g., missed car payment, gym membership).
The COVID-19 Emergency Undergraduate Grant application for U of T students registered for the 2020 Summer term is now available.
2020 Summer: Submit grant application by email 
Complete all sections of the COVID-19 Emergency Undergraduate Grant Application for the 2020 Summer term.
Submit the completed form along with your personal statement and receipts/documentation in a single PDF file through your Faculty/ Division/ College Registrar's Office with the Subject Line "2020 Summer Emergency Undergraduate Grant Application". Use your U of T email address to submit the form. Do not use non U of T email accounts (such as Hotmail/Gmail etc)
Your Faculty/ Division/ College will review the application and will forward the completed form with their recommendation to Enrolment Services.
Timeline and payment of funding
You will be notified of the decision on your grant applications within 10 business days of your faculty/ division/ college receiving your completed application. If approved, you will also be able to view the grant payment information on ACORN, under the Awards & Financial Aid section of your ACORN account.
Other Resources
Undergraduate Grant Application for non-COVID related grants. Please contact your Faculty, Division or College for instructions regarding the grant process.