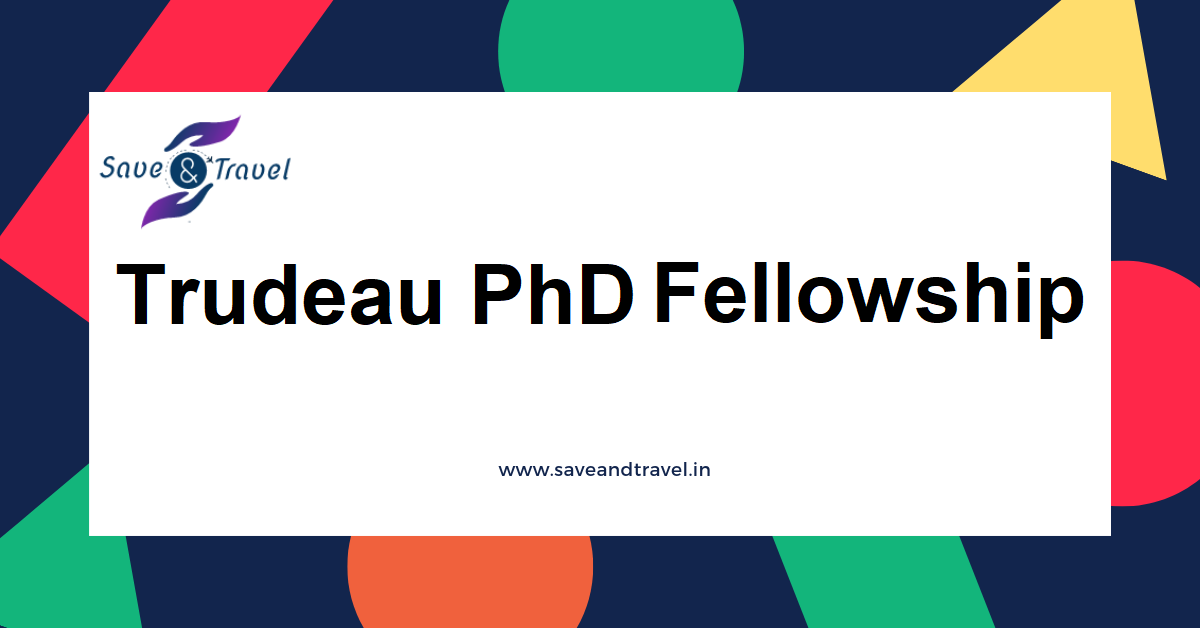 Trudeau Fellowship For Doctoral Studies
Trudeau Fellowship For Doctoral Studies
Pierre Elliott Trudeau Foundation is offering Trudeau Fellowship For Doctoral student for three-year program that aims to train Engaged Leaders, in order to build the capacity for academics to make their research accessible beyond academia, to partner and work with a diversity of actors across society, and to help address some of the most pressing domestic and global issues of direct relevance for the future of Canada.
The leadership training provided to each cohort of Scholars is based on a scientific theme, which is chosen because of the social importance of the issues it raises and its interdisciplinary dimensions. This innovative model aims to help Scholars to look beyond their areas of expertise and develop a desire to engage with people, issues and ideas typically outside their academic training.
Our scientific theme for the 2020-2023 leadership program cycle will be Technology & Ethics. In particular, leadership training will be offered through the lens of ethical issues pertaining to biotech and the incorporation of artificial intelligence in the area of health care.
Building on the scientific theme of each program cycle, our leadership training features the following activities.
Pierre Elliott Trudeau Foundation Scholars receive:
Membership in a vibrant community of Scholars, Mentors, and Fellows, all of whom are leaders in their respective disciplines and sectors;
Leadership training from our Mentors and Fellows;
Up to $40,000 per year for three years to cover tuition and reasonable living expenses; and
Up to $20,000 per year for three years, as a research and travel allowance;
Pierre Elliott Trudeau Foundation Scholars will:
Attend a community retreat in Moncton, New Brunswick, from June 17th to June 19th, 2020 and two Institutes of Engaged Leadership during the first year of their term. The first Institute will take place in Montreal, Quebec, in November 2020. The second Institute will be in Helsinki (Finland) in March 2021;
Collaboratively plan and participate in a conference event during the second year of their term;
Work with other Scholars, Mentors, and Fellows on a creative project during the third year of their term;
The Foundation is committed to selecting a diverse group of Scholars, including in terms of gender, language, race, disabilities and region of origin. We also welcome First Nations, Inuit, and Métis candidates.
---
Frequently Asked Questions (FAQ) – Scholarships
scholarships@trudeaufoundation.ca
---
More PhD Scholarships
---
Tags: trudeau foundation scholarships for international students in canada, trudeau scholarship team, trudeau fellowship, trudeau foundation board of directors, trudeau scholars 2020, trudeau foundation mentors