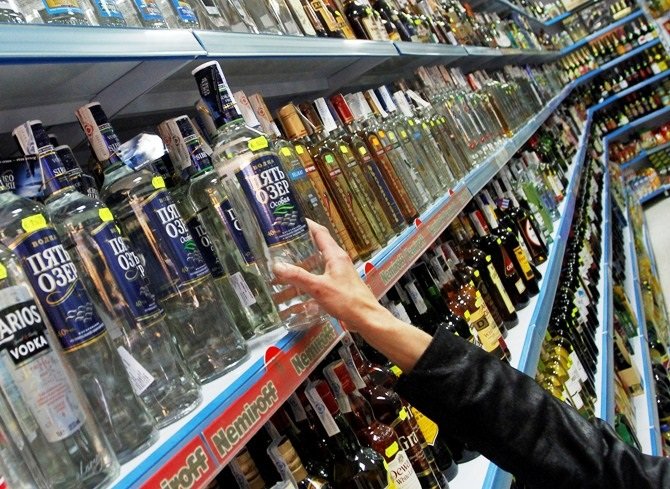 Carrying Liquor from Goa (Flight, Train, Bus)
Goa Liquor Rules and Prices
Why alcohol price is cheaper in Goa?
Every State Government in India imposes a heavy tax on alcohol. It can be as high as 200% in some cases.
In 2018, Kerela Budget the Indian Made Foreign Liquor (IMFL) costing up to Rs 400 slab has been raised to 200%. Similarly, for beer, the tax has been increased from 70% to 100%.
The Government in Goa has put a comparatively lower tax rate for alcohol to promote tourism in the state. This is the reason the alcohol price is very cheap in Goa.
"Liquor provides 20 percent of the share of the government's own revenue in most States," says Jose Sebastian, associate professor at Gulati Institute of Finance and Taxation, Thiruvananthapuram."
Rules for Bringing Liquor From Goa, India
Flight: If you are taking an International Flight, you can buy a max of 2 liters of alcohol from duty-free shops and carry in handbags. There is no duty-free shop in domestic departure.
If you are buying outside the airport, you can carry a max of 5 liters of liquor in the check-in baggage. There are also state rules, so if your state doesn't allow alcohol like Gujrat and Bihar, then it will be illegal to carry to these places.
Another important point to note is that this shall be carried in a sealed condition in check-in baggage. If the bottle is open, then it will not be allowed to be carried.
Train/Bus:
Goa Excise issues permits to carry liquor (up to 2 litres) to Daman, Diu, Punjab, Rajasthan, Odisha, Jammu & Kashmir, Manipur, Madhya Pradesh, Assam and Himachal.
You can get a permit which cost around Rs. 20 from the shopkeeper and carries the bottles to these places.
If you are carrying it to Maharashtra, Karnataka or Andhra Pradesh and your permit doesn't match the location then you are prone to be caught and penalize (mostly bribe).
Now many people have complained that even if they have a valid permit, the cops have asked them to surrender the bottles or pay a bribe. Excise Commissioner Menino D'Souza said, "Every State has its own excise rules. We issue permits to those States that allow import from other States for personal consumption. If any State does not allow with this permit it is their concern."
The answer for if it is legal to carry alcohol with a permit is again questionable. There are allegations that Goa Excise is collecting money from tourists and visitors with false assurances.
While each permit may cost Rs 20, the total amount per month works to a minimum of approximately Rs 1.5 crore, traders say. So carry the alcohol at your own risk.
4 Best Budget Hotels in Goa
Casa Legend Villa Baga & Suite Rating – (8.4/10)
Check review and latest price
Crystal Goa Hotel Palolem Rating  – (8.5/10)
Check review and latest price
Chill Inn Guest House Anjuna – Rating (8.5/10)
Check review and latest price
Fameux Harmal Arambol Beach – (8.5/10)
Check review and latest price
Goa Liquor Price List 2019
Kingfisher Beer in Goa
| | | |
| --- | --- | --- |
| Types | Packing | MRP |
| Kingfisher Premium | 330 ml – bottle | 36 |
| Premium | 500 ml – can | 55 |
| Premium | 650 ml – bottle | 65 |
| Kingfisher Strong | 500 ml – can | 55 |
| Strong | 650 ml – bottle | 70 |
| Kingfisher Ultra | 330 ml – bottle | 55 |
| Kingfisher Ultra Max | 330 ml – bottle | 60 |
Tuborg beer in Goa, India
| | | |
| --- | --- | --- |
| Types | Packing | MRP |
| Tuborg Green | 330 ml | 38 |
| Tuborg Green | 500 ml | 56 |
| Tuborg Green | 650 ml | 72 |
| Tuborg Premium | 330 ml | 41 |
| Tuborg Premium | 5000 ml | 61 |
| Tuborg Premium | 650 ml | 80 |
| Tuborg Strong | 330 ml | 40 |
---
You may be interested in
---
Keywords : can we carry alcohol from goa in bus, carrying liquor from goa to karnataka by train, carrying liquor from goa to mumbai by train, can we bring alcohol from goa by road, liquor allowed in domestic flights from goa to bangalore, carrying liquor from goa to hyderabad in flight, how much liquor can i carry from goa to hyderabad in flight, carrying liquor from goa to kerala