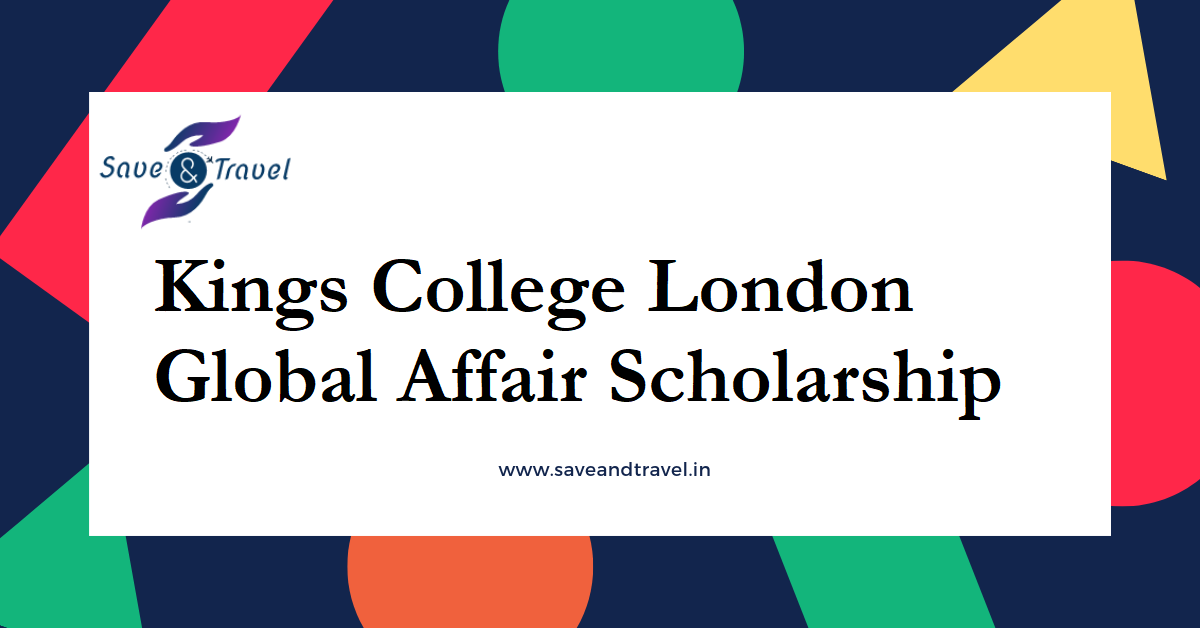 Kings College London – Global Affair Scholarship
Global Affair Scholarship
The Kings College London is offering Global Affair Scholarship for a master's award of £9,900 for 2020/21 entry for two full-time students onto:
an eligible master's course in the Department of Geography, OR
any master's course in the Department of Global Health & Social Medicine
Eligibility
All students in their final year of the listed undergraduate courses in the School of Global Affairs are eligible, including those from the UK, EU and overseas.
Applying from:
> Geography BA/BSc
> Global Health & Social Medicine BA/BSc
> International Development BA
Applying to:
Disasters, Adaptation & Development MSc
> Geopolitics, Territory & Security MA
> Risk Analysis MSc
> Sustainable Cities MSc
---
Join your social media group to get frequent updates on 

Scholarships
How To Apply
There is no separate application procedure for the scholarship. If you have submitted a complete application by midnight (UK time) on 31 March in the given year, you will automatically be considered for the scholarship.
A fully completed application includes a complete online application form and all supporting documents. This includes personal statements, Record of Agreed Results to-date, references and IELTS certificates where appropriate. All materials must have been submitted via the Postgraduate Admissions Portal by the due time and date.
The relevant panel will decide the top candidates and award the scholarships. The successful candidates will be notified by early September at the latest, to include all results for the given year.