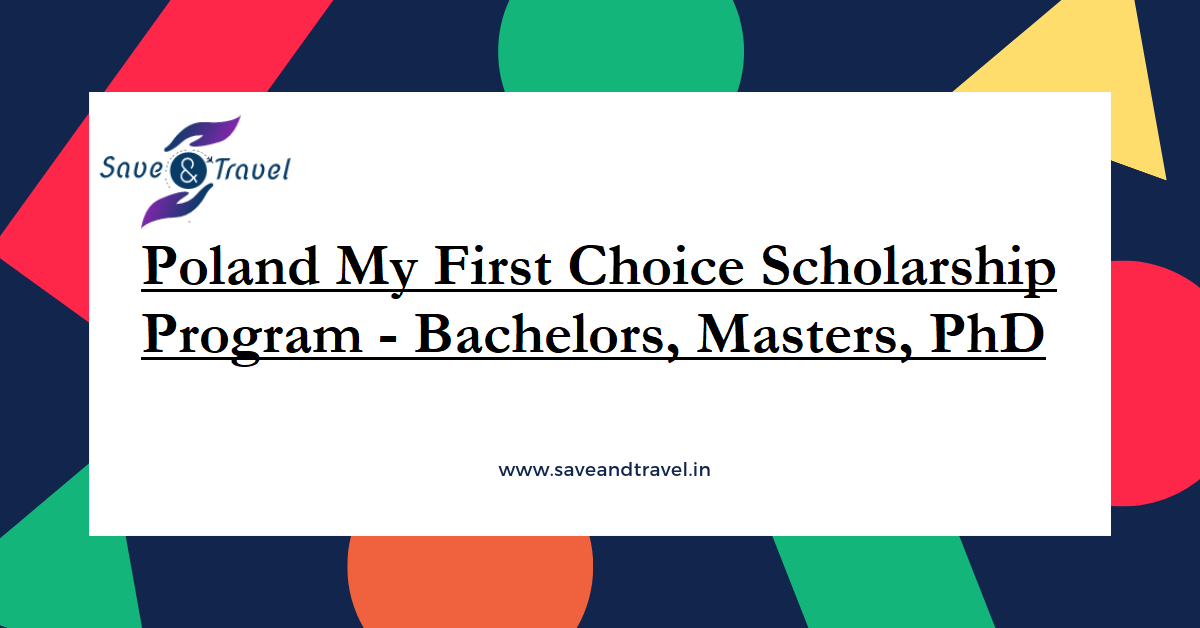 Poland My First Choice Scholarship Program
Poland My First Choice Scholarship Program
Aim of the Programme
The Poland My First Choice scholarship programme aims to encourage young talented people from the countries listed below to pursue studies at the best Polish HEIs. The scholarship offer is addressed to foreigners – the citizens of the following countries: Australia, Austria, Belgium, Bulgaria, Croatia, Chile, Cyprus, the Czech Republic, Denmark, Estonia, Finland, France, Greece, Spain, the Netherlands, Ireland, Iceland, Israel, Japan, Canada, Republic of Korea, Liechtenstein, Lithuania, Luxembourg, Latvia, Malta, Germany, Norway, New Zealand, Portugal, Romania, Singapore, Slovakia, Slovenia, Switzerland, Sweden, Uruguay, USA, Hungary, Italy, the United Kingdom and as well as to Chinese citizens residing in Hong Kong, Macau and Taiwan.
See More Scholarships
Scope of activities implemented under the Programme
The program offers scholarships for full-time second-cycle studies at public and private universities in all faculties run by units with the highest scientific level – holding categories A and A+ in the last parametric assessment – subordinate to the minister responsible for higher education and science. Scholarship holders will receive the monthly scholarship of PLN 2,000, paid during the statutory period of education in Poland. In public universities, the Program also offers exemption from tuition fees during the statutory period of studies. The financial conditions of education at non-public universities supervised by the minister responsible for higher education and science will be determined by the universities. The program does not provide for funding scholarships for studies conducted by higher education institutions supervised by other ministries. The program allows for studying in Polish or other language than Polish. Applicants shall independently select the university and field of studies from the educational offer of Polish higher education institutions and apply independently for the chosen field of studies. The decision on admission of Applicants shall be made by the universities.
REGULATIONS OF POLAND MY FIRST CHOICE SCHOLRASHIP PROGRAM II cycle studies

Deadline for submitting applications
The call for applications under the Programme shall be held in the period from 6th February until 6th April 2020, 3 pm Central European Time (Warsaw local time), solely in an electronic form via NAWA's ICT system, available one the https://programs.nawa.gov.pl/login website.
Announcement of ranking lists will be  published by 14th August 2020
Model agreement with the Scholarship Holder

The amount of financial resources allocated for the implementation of the Program
PLN 3 792 000,00