Flight Planner Online
Flight Planner Online: Flight fares contribute a major part of travel expenses. It is fluctuating in nature and often soars during weekends, special events and on festival dates. I do not see any necessity to pay extra money when you get no additional benefit/reward. So next time when you are booking flight tickets, use these tips and avail the latest flight offers that will save you a decent amount of money to be spent on something else. Flight planner online
Tips for Booking Cheaper Flight tickets
Don't rely on a single website: Different apps and sites show different prices for the same flight so before you book your flight check 2-3 sites. For instance, MakeMyTrip doesn't include "AirAsia" flights so if any AirAsia flights are in your route and cheaper then you won't see in searches from MakeMyTrip.
Take cancellation plan if needed: Many sites have a cancellation protection plan (499 INR, 799 INR). So if you have a slight doubt that you may have to cancel your flight or change your dates, take that cancellation plan.
Book flights in advance early: Once you know that you are going to take a flight, then book as early as possible. You can also reserve your flight by paying "zero money" or "some amount" to save the fluctuation in fare rise.
Avail Debit or Credit card offers: There are many debit and credit card offers which you can avail. I have listed few of them below.
Book on a specific day:  You can look for offers and discounts and book the tickets on a specific day. Goibibo has offers everyday (see below). Flight planner o
Take Flight at odd hours and on weekdays: Try to take a flight of weekdays and on early morning flight. They are usually cheaper. Flight planner o
Use hand baggage only fares: If you do not have check in luggage, then use the hand baggage fare, they are cheaper. Also if you have check in baggage then make sure that your flight allows check in bags
Steps for finding the cheapest flight
Flight planner online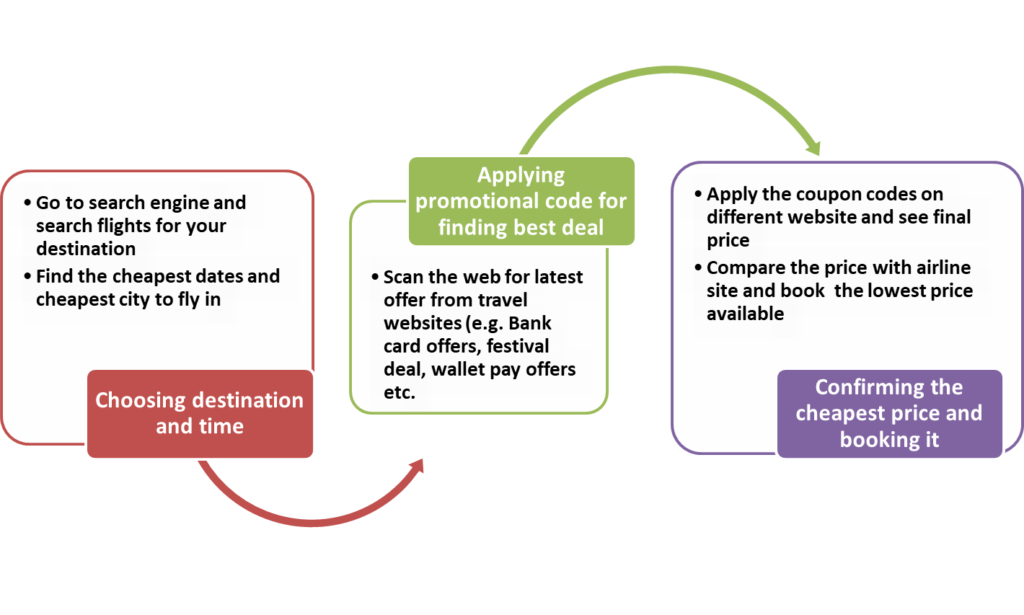 1. Use incognito to search flight tickets
Flight planner online

Whatever you search on the internet, you are being tracked by big guys. You must have felt this when you see ads (from your search history) following you in a mobile phone to laptops. To our demise, nothing can be kept a secret from these giant tech companies. Flight companies pay a huge amount to them to track your web history. The more you search for a flight, the higher the chances of your search route showing up a higher price.  It's actually a trap by airline company showing high fares of your search routes to panic you so you end up booking ticket early and at a higher price.
2. Finding the perfect flight search engine
There are tons of flight search engine available these days. The most popular in the market are
International                    Indian companies
Google flights                    MakeMyTrip-Domestic/ International
Finding the perfect search engine can be a trickier job. Every search engine has some pros and cons. The flight prices are slightly changed from one search engine to another. I have found Kayak quite reliable in giving the best price. Cheapoair and Expedia usually quote higher fares but it will be worth just giving to ensure you're not missing out on any results.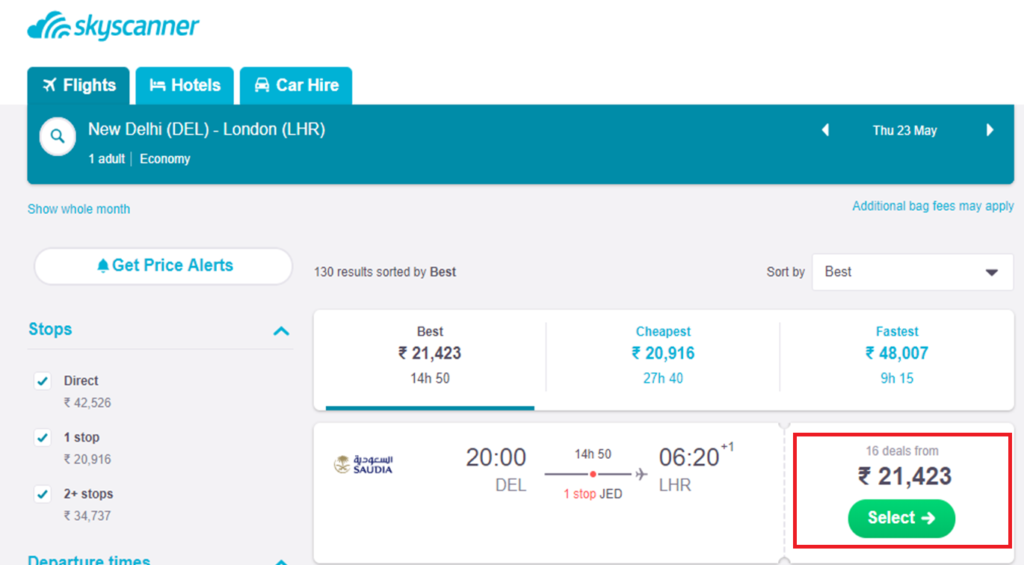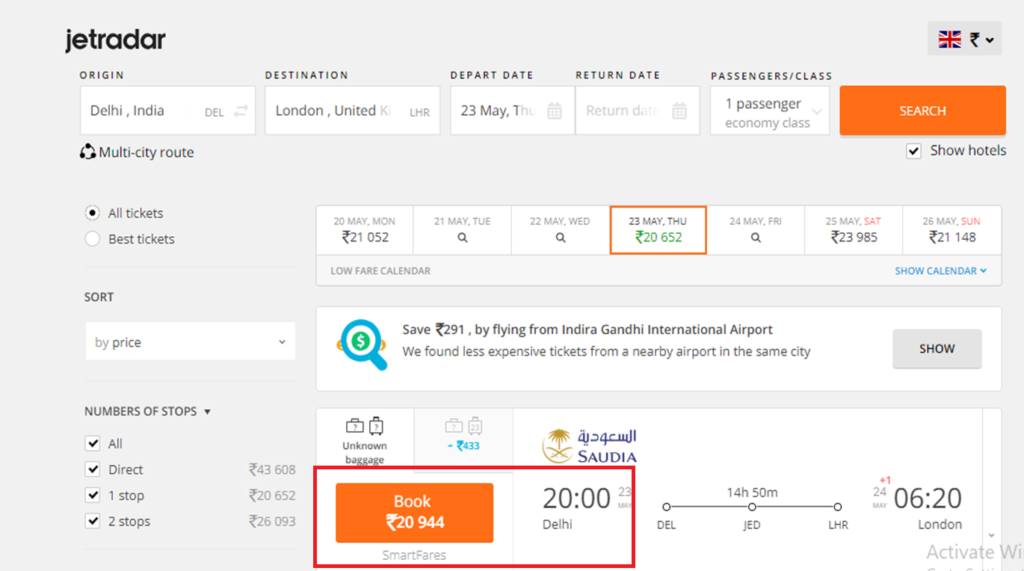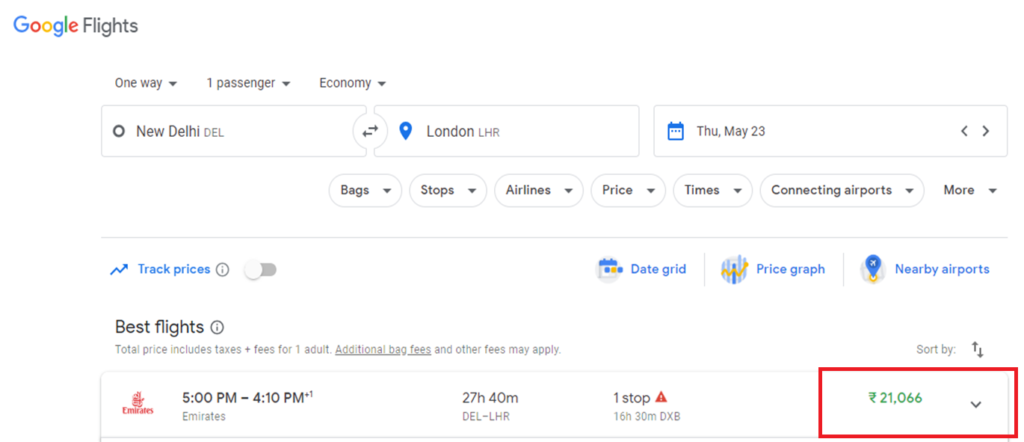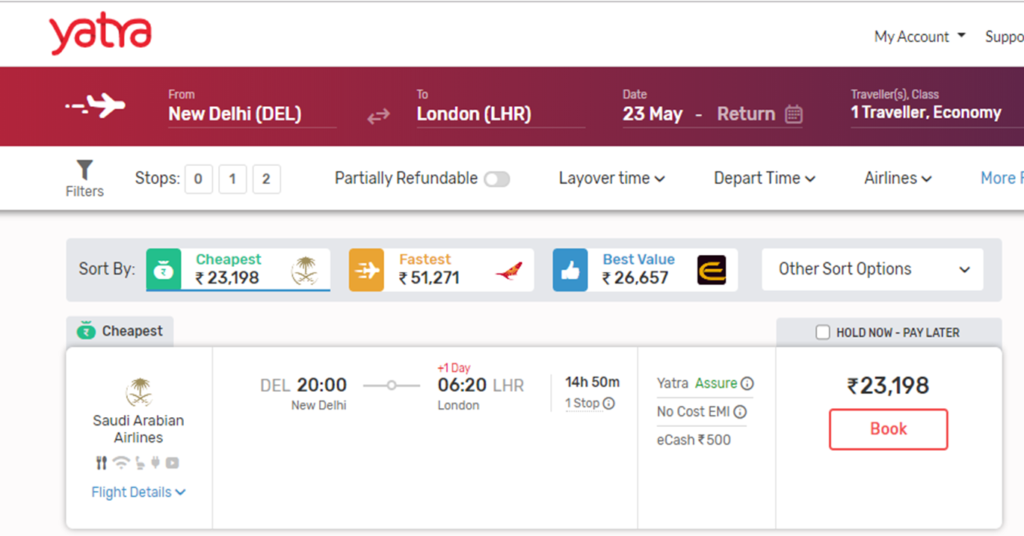 I have found that Indian companies such as MakeMyTrip, Goibibo offers great discount on bank cards and wallet pays on domestic as well as International flight (see the offer page below).
3. Finding the cheapest city to fly in
Flight planner online
If you are looking for International flight then instead of selecting flights between two cities, you can search for a flight between the two countries. You can also use the nearest airport feature if it shows the cheaper flight price. Kayak, Google flight, and Skyscanner has these options (see below)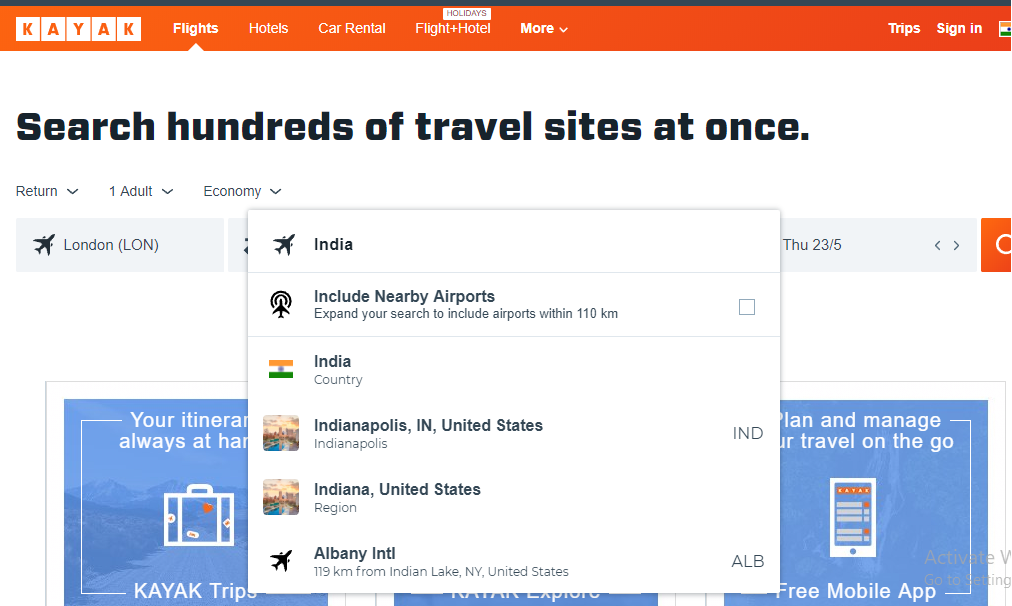 4. Finding the cheapest month to fly in
light planner online
If you are flexible with time then you can search for the cheapest month to fly in.
5. Availing the cheapest route and latest flight deals
Below are the offers you can use to find cheap flights 
Bank Card Offers
Booking on a specific day 
Paying through wallet offers (Amazon pay, PayPal, Airtel Money, Google Pay)
Here is the list of updated offers on flight tickets. As these offers keep on changing, try to bookmark this page for updated offers. 
---
Here is the list of coupons that will help you find some great discounts on your travel