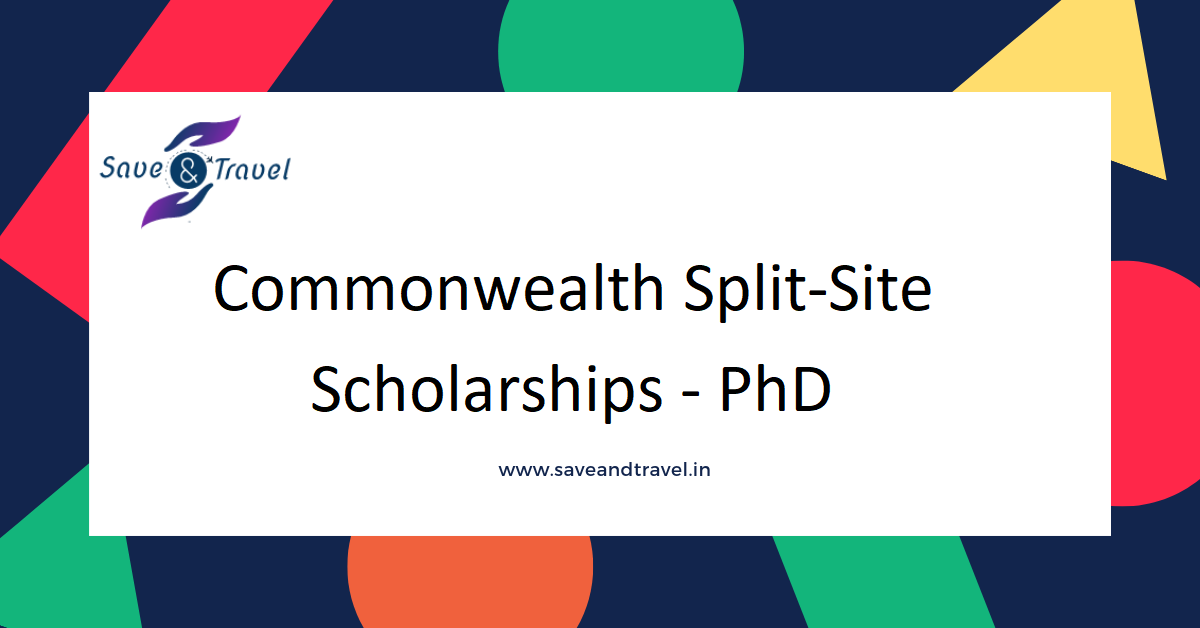 Commonwealth Split-Site Doctoral Scholarship 2020
Commonwealth Split-Site Scholarships
About the Scholarship
commonwealth split-site doctoral scholarship 2020 are for PhD candidates from low and middle income Commonwealth countries, to spend up to 12 months at a UK university as part of their doctoral studies in their home country.
---
Join our social media group to get frequent updates on Scholarships
Whatsapp: https://chat.whatsapp.com/JDietV7uFFhDq4mKzCCWNU
Facebook: https://www.facebook.com/groups/321241531875197/
Telegram: t.me/scholarshiplist
Twitter: https://twitter.com/SaveAndTravel2
---
Funded by the UK Department for International Development (DFID), Commonwealth Split-site Scholarships enable talented and motivated individuals to gain the knowledge and skills required for sustainable development, and are aimed at those who could not otherwise afford to study in the UK.
Purpose: To widen access to UK equipment and expertise for high quality doctoral candidates from low and middle income Commonwealth countries, and to contribute to UK and Commonwealth higher education and research through collaboration and partnerships.
HOW TO APPLY
You should apply to study at a UK university which has a part funding agreement with the CSC.
Part funding agreements are at the discretion of individual universities. For a list of universities that have agreed to part fund Commonwealth Scholarships, visit http://cscuk.dfid.gov.uk/apply/uk-universities/part-funding
You must make your application directly to the CSC using the CSC's online application system.
The CSC will not accept any applications that are not submitted via the online application system.
Information on how to access the online application system is available at: http://cscuk.dfid.gov.uk/apply/split-site-scholarships-low-middle-income countries
All applications, including must be submitted by 16:00 (GMT) on 6 November 2019 at the latest.
---
More PhD Opportunities
---
Tags: commonwealth split-site doctoral scholarship 2020, commonwealth split site scholarship, commonwealth split-site doctoral scholarship 2020 results, commonwealth scholarship 2020, commonwealth phd scholarship 2020, split phd scholarships 2020, split site commonwealth scholarship 2020