Darjeeling – A Complete Guide, places to visit in Darjeeling, things to eat and locations to stay
Rolling waves of tea plantations in unembellished mountain range situated in the foothills of Himalayas lies a honeymooner's dream place and the "queen of hill station"- Darjeeling. The majestic view of Kanchenjunga from tiger hills with a warm cup of coffee in chilly weather attracts thousands of tourists who want to escape the scorching summer. It is home to the "toy train" and a paradise for mountain lovers.
How to reach Darjeeling
Nearest Airport: Bagdogra (IXB)
Nearest Railway station: New Jalpaiguri (NJP)
NJP to Darjeeling (Distance: 72 Km)
NJP to Darjeeling taxi fare: You can get a shared taxi from NJP to Darjeeling from outside the NJP station, 200 INR, 3.5 hours
Private taxi from NJP to Darjeeling: Outside the NJP station, 200 INR, 3 hours
Train from NJP to Darjeeling: Book at IRCTC, 7 hours (8:30 – 15:35 ), fare 1555/1295 INR
Bagdogra to Darjeeling (Distance: 71 Km)
From Bagdogra, you will have to go to Siliguri bus stand which is around 15 km and then to Darjeeling.
Bagdogra to Darjeeling taxi fare: private taxi or (400 INR), shared taxi (150 INR, conditional)
Siliguri to Darjeeling (65 Km)
Bus (4 hours, 100 INR): You can get a minibus (25 passengers) from Tenzing Norgay Bus Stand
Siliguri to Darjeeling taxi fare: Shared Taxi (3.5 hours, 200 INR), Private Taxi (3 hours, 2000 INR)
Gangtok to Darjeeling (Distance: 99 Km)
If you are coming from Gangtok then you can take a shared taxi or a private taxi. Gangtok to Darjeeling private taxi fare is around 3000 INR
Tips: It's not easy to get a shared taxi in the evening after 6 pm and I would not advise taking the mountain route in night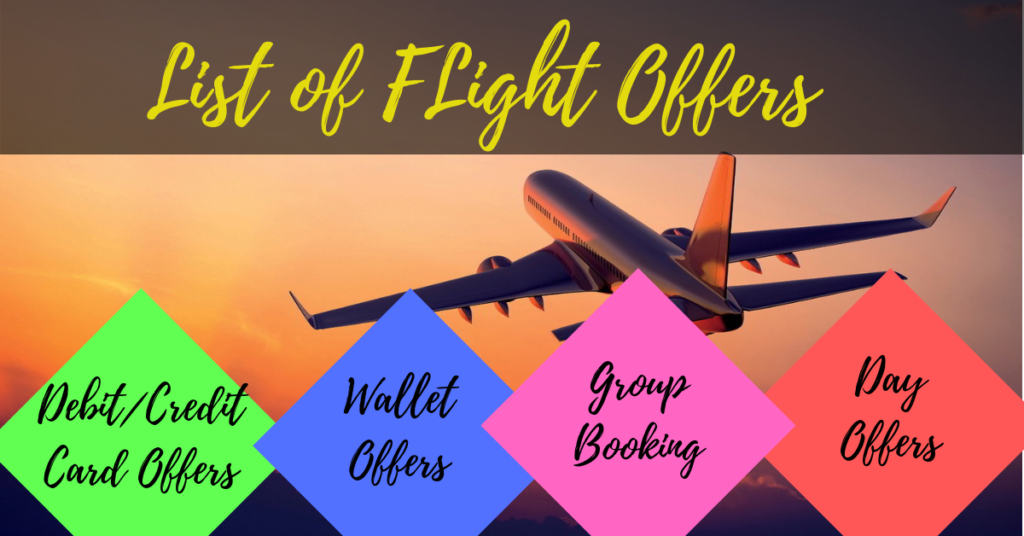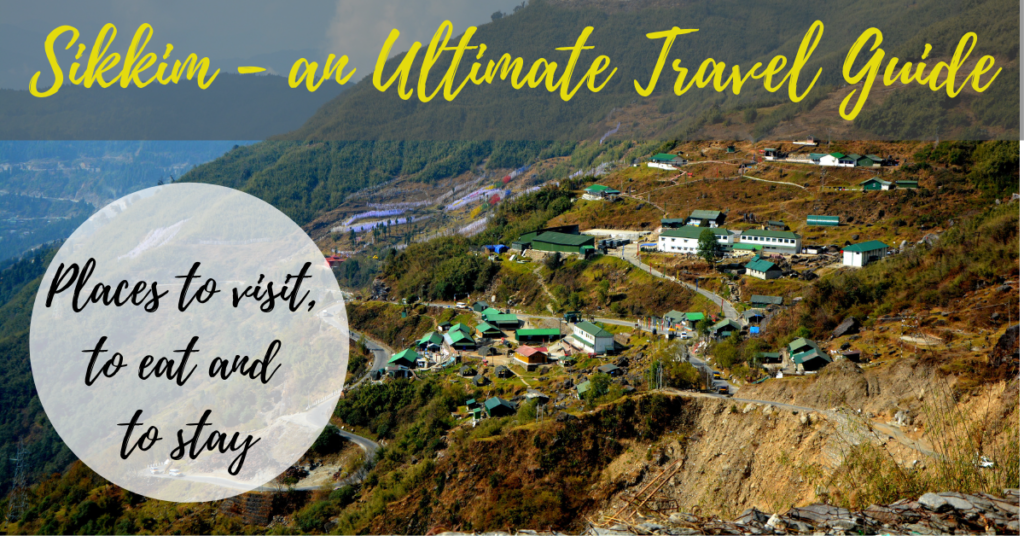 Best time to visit Darjeeling
Darjeeling Weather: Avoid visiting during monsoon (July-September). Mountain routes are very prone to landslides and few routes can be closed because of heavy rain


Darjeeling toy train
You can book Darjeeling toy train tickets from IRCTC or MakeMyTrip
The routes for the Darjeeling toy train: Darjeeling (DJ) – GHUM  (GHUM) – Darjeeling (DJRZ)
Timings of Darjeeling toy train: 9:40, 10:00, 10:10, 12:10, 12:20, 12:45, 16:05, 16:10, 16:20
It's a 2-hour journey and you can take either "steam" or "diesel" train
How to commute in Darjeeling
Unlike major cities, here in Darjeeling and other mountain areas, taxi does not run on meters, so you will have to hire a cab to go to a specific location. You can either take a private/reserved taxi or shared taxi for sightseeing. Shared taxis are usually jeeps and usually accommodate 10 person (2+4+4) excluding the driver. It usually operate from stands (6 am to 4 pm) and does not start until all seats are full.
Places to visit in Darjeeling
Below are the 10 most important tourist places to see in Darjeeling. There are usually available 3-point, 5-point, and 7-point tours available as shared or private taxi.
3-point tour – (1200 INR), Tiger Hill, Ghoom Monastery and Batasia Loop
5-point tour – (1500 INR), 7-point tour – (1800 INR)
Mixed tour with all these places usually cost 2500 INR and is for a half day
Tiger Hill is around 12 km from the town and will be the first place on your tour. The journey starts around 4 am but it's worth waking up to have the magnificent glimpse of sunrise and dazzling snow peak of Kanchenjunga. It is now a reserve and maintained by the GTA (Gorkhaland Territorial Administration, erstwhile DGHC).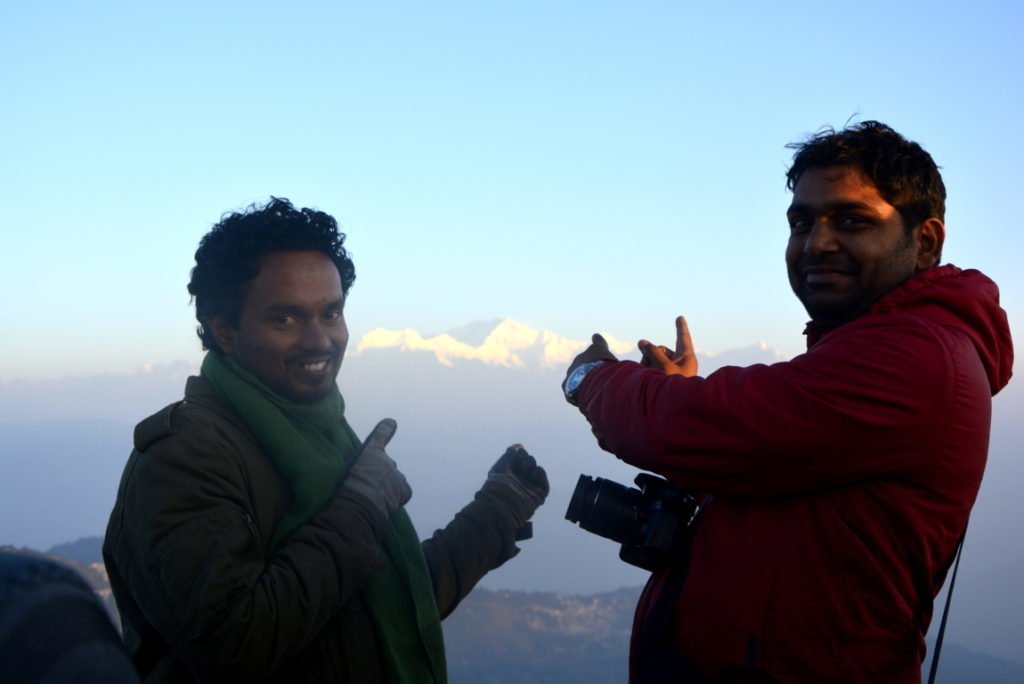 Sunrise at Tiger Hill, Darjeeling
Japanese Temple & Peace Pagoda
You can panoramic views of Darjeeling landscape including the Kanchenjunga range from top of the Pagoda. There is no entrance fee. The temple is open from 4:30am o 7pm daily and the prayer timings are from 4:30am to 6am, and 4:30pm to 6:30pm.
Japanese Peace Pagoda
It is one of the oldest Tibetan Buddhist monasteries located at 2226 meters. It is open all days and there is no entrance fee.
This would be one of the best place I saw during my visit to Darjeeling. I has beautiful garden, magnificent 360 degree view of Darjeeling, gorkha war memorial. If you are taking the toy train from Darjeeling (DJ), it will halt here for few minutes. It is open from 5am to 8pm and the entry fee of 15 INR per person.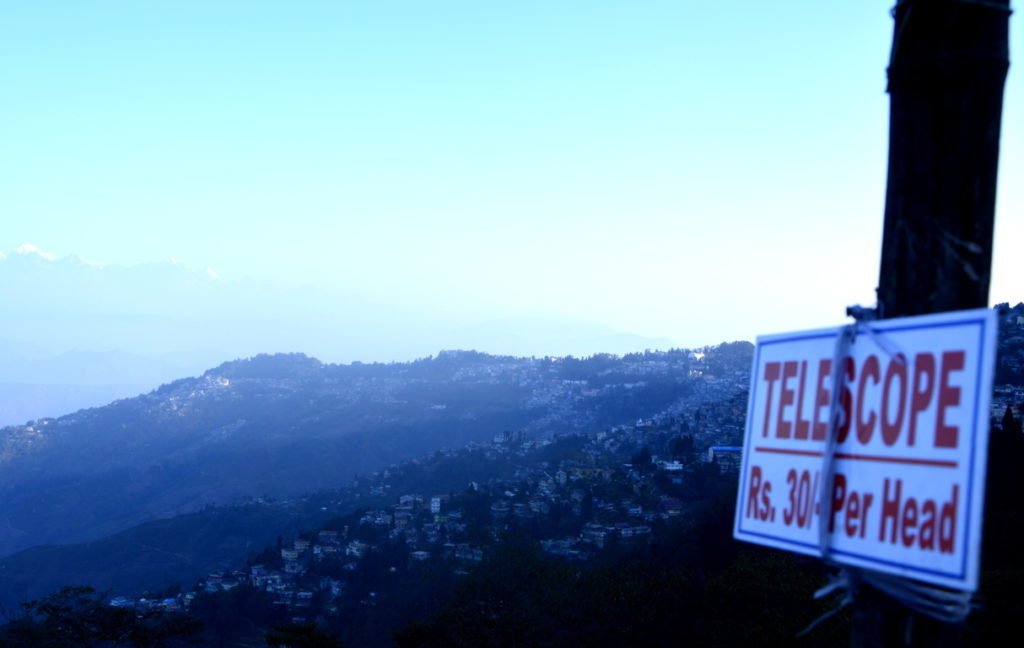 View of Darjeeling Town from Batasia Loop
Padmaja Naidu Himalayan Zoological Park
This Park is in memory of Padmaja Naidu, an ex Governor of West Bengal and the daughter of Sarojini Naidu. This is one of the best zoos in India and was awarded the prestigious  "The Earth Heroes International Award". It has over 200 species of trees & plants and hosts some of the endangered animals including snow leopard, red panda, takins, himalayan beer to name a few.
It is open from 8:30am- 4:30pm (summer), 8:30am to 4pm (winter). You can get a combined ticket for 60 INR that includes Himalayan Mountaineering Institute and Bengal Natural History Museum. Please note that the zoo is closed on Thursday.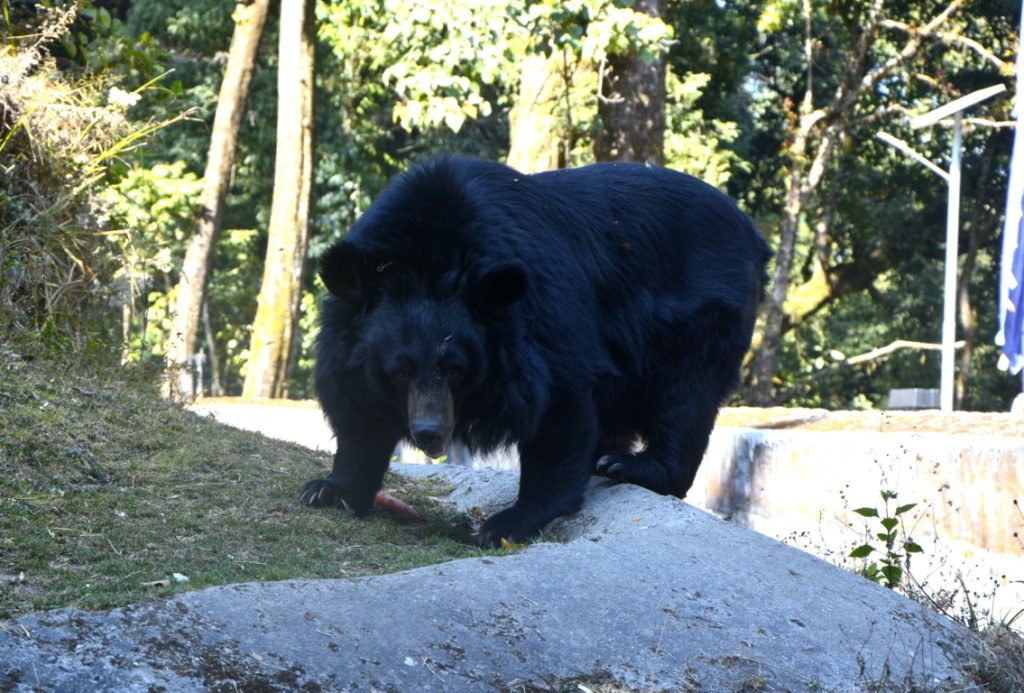 Himalayan Bear at Darjeeling Zoo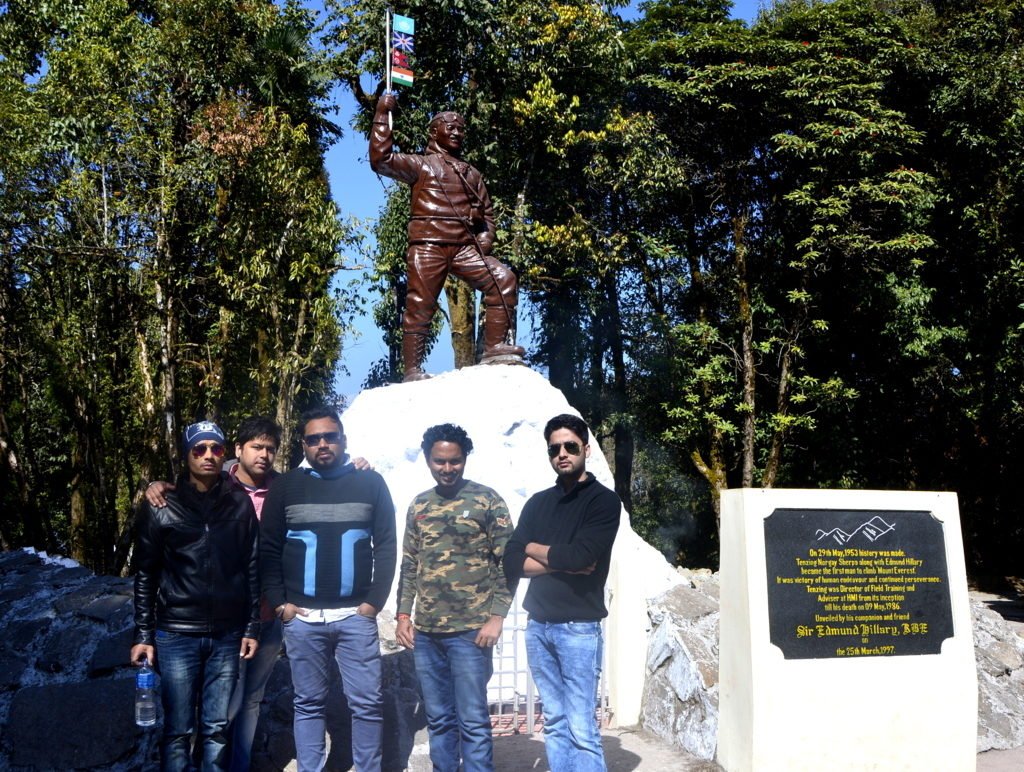 Himalayan Mountaineering Institute
Darjeeling Rangeet Valley Passenger Ropeway
It has boarding point at Singamari and destination at Tukvar, covering a distance of 5 km. You can get a shared cab from Chowk Bazar which is about 3 km to reach Singamari.
Ticket price:  Adult (200 INR), Child (3-8 years, 100 INR)
Timings: 10 am to 4 pm, open all days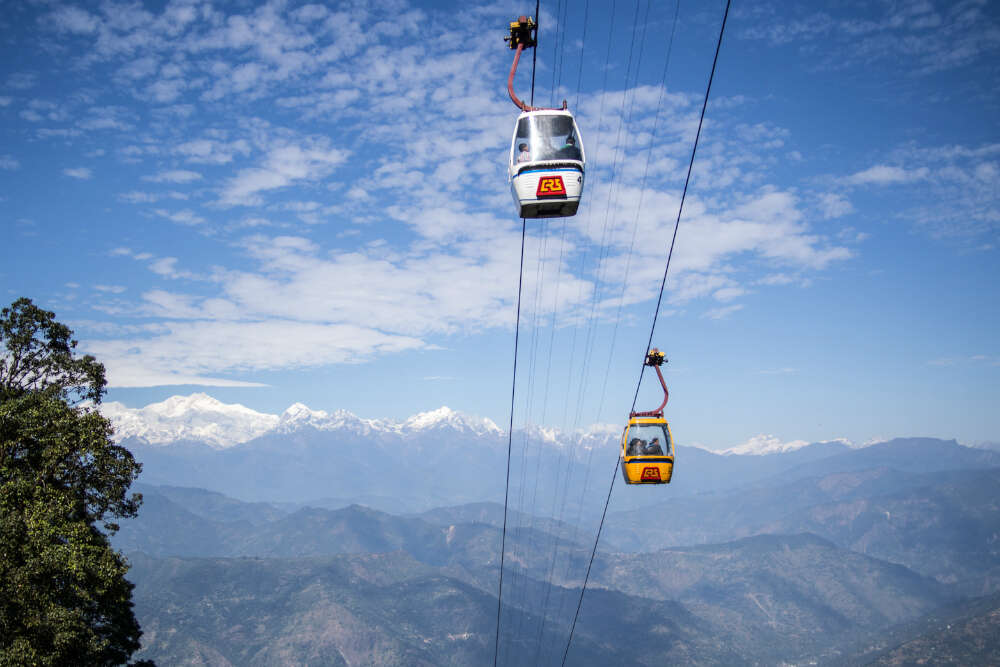 Darjeeling Ropeway (Pic source: Times of India)
It was established by Late. Bhopal Rao Sett and Ava Devi and has exquisite artwork of Ava Devi. There is no admission fee. The gallery is open from 8 A.M -12 Noon; and again from 1pm – 5pm. Photography is not permitted inside.
Rock Garden & Gangamaya Park
Rock Garden Darjeeling
Places to stay to Darjeeling
Ramada Darjeeling(4 Star, around 5000 INR/night)
If you are looking for a luxurious place at the cost of 3 star then Ramada is for you. It is an excellent modern hotel with perfect locations.  The units at the accommodation features centralized heating system and a wardrobe and also swimming pool.
Crown Valle Guest House (1500 INR)
The view from the Window is amazing, you can see Kanchenjunga so clearly. You can find 24 hours hot water which is not easy to find at this price in any other hotel. Walk for 10 mins from this place and you are at the center of Chowrasta. The staff was courteous, helpful and very polite and you will feel like staying for a few more days.
Little Singamari Homestay
The best thing about people from the mountain is that they are very kind and helping in nature. Then why not enjoy the hospitality of a Darjeeling family by staying in a homestay. This will not only help with your travel plan but you will also get a friend. I would strongly recommend the Little Singamari Homestay. Hosts like Shiromani and Ramila are rare, they are extremely helpful. You can enjoy delicious food and they also provide ironing, Xerox, fax facilities.
Food to try in Darjeeling
Momo (Dumplings)
Thukpa
Dalle (Red Chilli Pickle)
Churpi/Churpee (made from Yak milk)
Tongba (Hot Beer, pic source: TripAdvisor)